Spotlight on 'June & Jason Survival Guide' playwright Laura Lorusso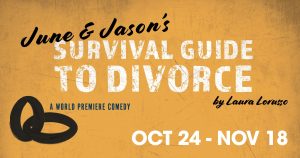 June & Jason's Survival Guide to Divorce opens in The Naples Players Sugden Theatre on October 24. It's a fast-paced, quick-witted situational comedy in the tradition of The Dick Van Dyke Show meets Friends meets Will and Grace that comes from the mind and PC of Naples playwright Laura Lorusso.
Lorusso
has been an active in the local theater community for the past fifteen years. She has starred with the Naples Players in several shows and toured with a local comedy show, Joey and Maria's Comedy Italian Wedding. As The Naples Players' special effects makeup artist, Laura's the one who brings to life the macabre in shows like The Rocky Horror Show. She has also competed on Global Beauty Master, a national styling competition and television reality show. But what she really aspires to be is an accomplished playwright, and she's already taken several steps in that direction.
It all started with Afterlife of the Rich and Famous, a dark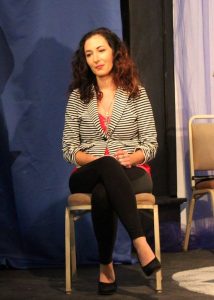 comedy that was produced Let's Put on a Show at Golden Gate Community Center in the Fall of 2013. That same year, Laura won Lab Theater's 24-Hour Playwriting Challenge with a one-act, 12-minute vignette titled "The Hall: Last Sunday" that sparkled with snappy dialogue, rib-splitting one-liners and a little song-and-dance number that brought down the house. Her reward? The following season, The Lab produced another of Laura's plays, Scrooge TV: A Modern Christmas Carol, a spoof of the Charles Dickens classic that starred Dave Yudowitz (An Act of God) and Kendra Price.
Lab Theater also conducted a staged reading of June & Jason's Survival Guide to Divorce (under a different working title) in tandem with The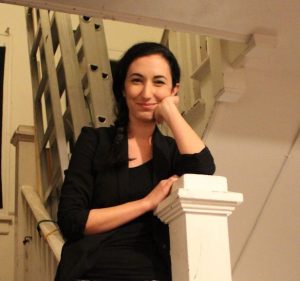 Naples Players' ETC program as part of a 2017-2018 season partnership for the sharing and development of new works. (Jessica Walck also directed the staged reading.)
September 15, 2018.