Spotlight on 'June & Jason's Survival Guide' director Jessica Walck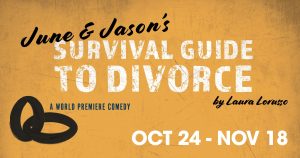 June & Jason's Survival Guide to Divorce opens in The Naples Players Sugden Theatre on October 24. Jessica Walck directs.
Theatre is Jessica's life!
Literally.
She proudly serves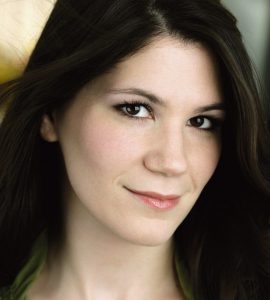 as the Associate Artistic Director at The Naples Players, where she manages day-to-day artistic operations while maintaining the artistic vision of the theater. Her duties include assisting with season selection, directing productions and ensuring the integrity of productions so that they remain true to their objectives, run smoothly, on budget and on schedule.
Jessica began volunteering with The Naples Players in 2004. She subsequently moved to New York City, where she completed the prestigious two-year acting program at The Neighborhood Playhouse School of the Theatre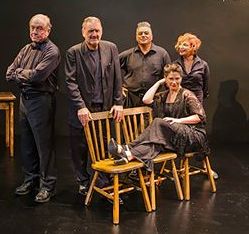 (Sanford Meisner School). She returned to Florida in 2006 and joined The Naples Players as an instructor and stage manager for KidzAct. She later added choreographer and director to her roles. In 2012, Walck was named Assistant to the Artistic Director for The Naples Players.
She also serves as an adjunct acting professor at Ava Maria University, where she enjoys working with actors and helping them find the truth in their craft.
Jessica enjoys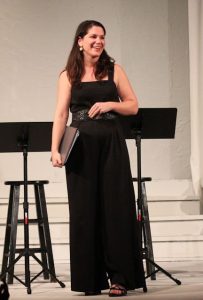 sitting in the director's chair as much as she delights in being on stage. Her directing credits include the edgy Charles Ives' Take Me Home this past January, the comedy Kalamazoo, A Sleeping Country, and the acclaimed production of These Shining Lives.
Her acting credits include Molly in Smell of the Kill for Lab Theater, Brooke in Other Desert Cities, Veronica in God of Carnage, Serena in Legally Blonde, Catherine in Proof, Gwendolyn in The Importance of Being Ernest, Anytime Annie in 42nd Street and the title role in Sylvia. She also appeared in 2017's Maple & Vine and was in the ensemble of Chicago (as well as the sexy bailiff) this past summer.
When not in a theatre, Jessica enjoys swimming, biking, and running her way through Ironman competitions.
September 15, 2018.