'Grounded' play dates, times and ticket info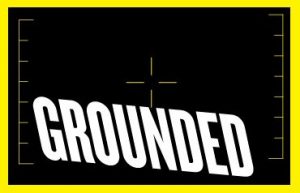 Play: Grounded
Playwright: George Brant
Synopsis: Grounded is the story of an ace fighter pilot who becomes pregnant and gets reassigned to operating drones from a windowless trailer on an Air Force base in the desert outside Las Vegas. Hunting terrorists by day and coming home to her family by night, the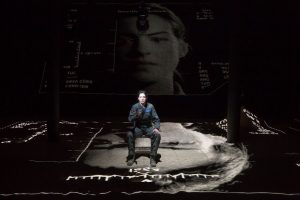 boundaries between reality and the screen – between the desert where she lives and the desert where she fights – blur as the pilot struggles to navigate her dual identities.
What the Critics Say:
"Gripping" —The New York Times
"A searing piece of writing"—The Guardian
"Compelling and provocative" —San Francisco Chronicle
"As close to perfection as is possible to imagine…Grounded is a powerful, hallucinogenic experience." – What's On Stage
"Thought provoking, thoroughly engrossing…pulses with the rhythms of an epic war poem" – TheatreMania
Director: Bill Taylor
Cast: Katie Pankow
Play Dates and Times: Performances run March 22 – 24 at 8 p.m., with a 2 p.m. matinee on March 25.
Tickets: Individual tickets to each show are $25, $11 for students or $22 for Alliance members.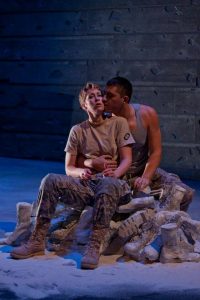 To purchase tickets or for more information, please telephone the box office at 239-939-2787 or visit www.ArtInLee.org/Theatre.
Place: Foulds Theatre, Alliance for the Arts, 10091 McGregor Blvd., Fort Myers, FL 33919.
March 9, 2018.
RELATED POSTS.