'Grounded' targets our assumptions about war, family and power of storytelling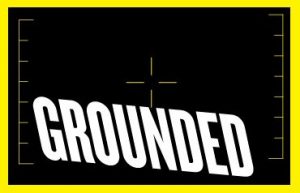 Katie Pankow is set to star in Theatre Conspiracy's production of George Brant's Grounded, which comes the Foulds Theatre stage for a limited engagement March 22-25. This one-woman show targets our assumptions about war, family, and the power of storytelling.
Grounded is the story of an ace fighter pilot who becomes pregnant and gets reassigned to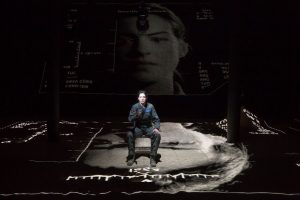 operating drones from a windowless trailer on an Air Force base in the desert outside Las Vegas. Hunting terrorists by day and coming home to her family by night, the boundaries between reality and the screen – between the desert where she lives and the desert where she fights – blur as the pilot struggles to navigate her dual identities.
Classically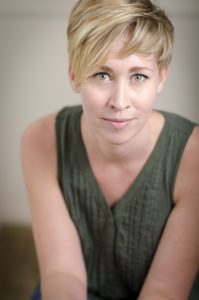 trained, Pankow has previously starred in Noises Off and Lend Me A Tenor for BIG ARTS Strauss Theatre, Swell Party for Theatre Conspiracy and The Odd Couple (Female Version) at the Off-Broadway Palm. A Renaissance woman, Katie is a published poet, an award-winning radio news journalist, and a decorated artist in addition to being a talented stage actor.
"This visceral production demands a strong female actor who can own the show and we're thrilled to welcome Katie, one of the best in southwest Florida," says Theatre Conspiracy's Artistic Producing Director Bill Taylor, who directs the production. "Grounded is a riveting play filled with powerful storytelling about the dualities of war and family."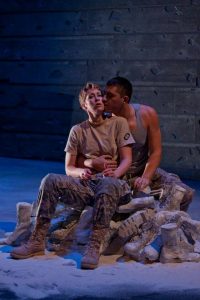 The Foulds Theatre is located in the Alliance for the Arts, at 10091 McGregor Blvd. Fort Myers, FL 33919.
March 9, 2018.
RELATED POSTS.