Theatre Conspiracy 2017-2018 show schedule

Theatre Conspiracy's 2017-2018 season includes beloved classics, comedic favorites and award-winning new plays from fresh voices. "From the classics to the cutting edge, we invite audiences to experience the broadest range of theatrical entertainment," says founder and Producing Artistic Director Bill Taylor.
Here's what you will see:
WOMEN IN JEOPARDY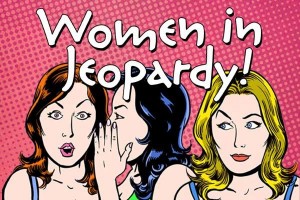 A side splitting comedy with an all-star local cast! Liz Abbott, Stephanie Davis and Karen Goldberg star in this riotous comedy about trading in wine glasses for spy glasses when the mid-life crisis just isn't your speed. Attempting to get to the bottom of a murder mystery, these ladies' imaginations run wild as they try to discover the truth and save their friend in this hilarious adventure. Written by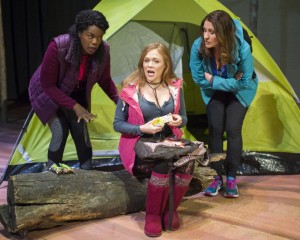 Wendy MaCleod, Women in Jeopardy will be performed at 8:00 p.m. on August 11-12, 17-19 and 24-26, as well as at 2:00 p.m. on August 20. (Sponsored by: Susan Ion Hogan, DDS)
BUYER & CELLAR
Alex More has a story to tell. A struggling actor in L.A., Alex takes a job working in the Malibu basement of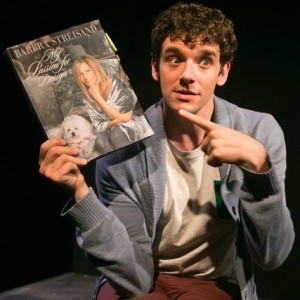 a beloved megastar: Barbra Streisand. One day, the Lady Herself comes downstairs to play. It feels like real bonding in the basement, but will their relationship ever make it upstairs? Written by Jonathan Tolins, this outrageous comedy about the price of fame, the cost of things and the oddest of odd jobs will be performed at 8:00 p.m. on October 6-7 & 12-14, as well as at 2:00 p.m. on October 8. Florida Rep's Education Director Kody C. Jones stars in this one-man show!

SEVEN GUITARS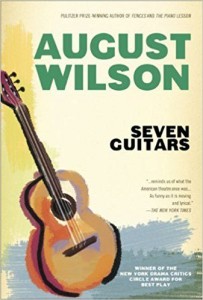 After serving jail time on a trumped-up vagrancy charge, blues musician Floyd "Schoolboy" Barton sets out to win back his girl and reclaim his pawned guitar, hoping to make a new hit record. Set in 1948 in the backyard of a Pittsburgh apartment house, Seven Guitars follows Floyd's circle of friends and neighbors—the play's seven voices—as they spin a rich tale of the deck that's stacked against them, what they've lost, and all they dream. This lyrical play is part of August Wilson's American Century Cycle, which charts the African-American experience through each decade of the 20th century. It includes last season's hit production of Ma Rainey's Black Bottom. It will be performed at 8:00 p.m. on November 3-4, 9-11, & 16-18 as well as at 2:00 p.m. on November 12. (Seven Guitars is sponsored by Noreen Raney.)
A ONE-MAN CHRISTMAS CAROL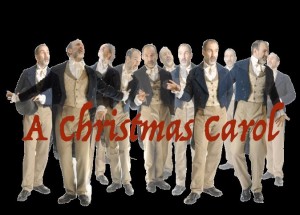 Back by popular demand! With only the aid of a steamer trunk full of props, Timur Kocak plays all 24 roles in this dynamic one-man version of Charles Dickens' 1843 holiday classic. Adapted by James Rana and Timur Kocak, A One-Man Christmas Carol will be performed at 8:00 p.m. on December 15 & 16.
YOUR LOVE, OUR MUSICAL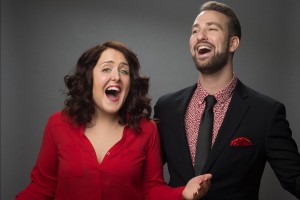 Fresh off their successful run in New York City, comedic musical improvisers interview a couple in the audience about their relationship and spin an impromptu musical about the couple's love story. If you like comedy, musicals, or just being in love, this show was designed for you.  "The premise sounds nearly impossible, but the execution is reliably brilliant," says The New York Times. Written by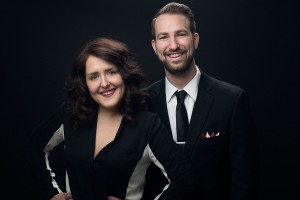 Rebecca Vigil and Evan Kaufman, Your Love, Our Musical will be performed at 8:00 p.m. January 11-13 and at 2:00 p.m. on January 14.
GIDION'S KNOT
Amidst the fallout from her 5th grade son's suspension from school, a mother demands answers. What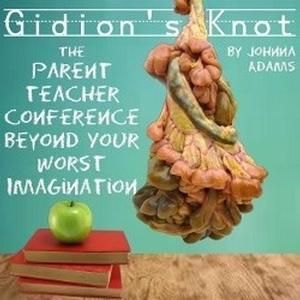 begins as a highly charged parent/teacher conference with Gidion's reticent teacher soon develops into a revelatory confrontation. A thought-provoking exploration that keeps us guessing about where to lay blame when children go astray, Gidion's Knot is a suspenseful drama that is as elegant as it is chilling. Written by Johnna Adams, Gidion's Knot will be performed at 8:00 p.m. on February 8-10 & 15-17 and at 2:00 p.m. on February 11 & 18.
A DOLL'S HOUSE
Henrik Ibsen's A Doll House provides a stark and unforgiving look behind the façade of an ideal marriage. Nora and Torvald Helmer are living their dream life, happily married with children and security. But when Nora risks her reputation to save her husband's life, the consequences test the limits of their love. A Doll's House will take the stage at 8:00 p.m. on March 1-3 & 8-10 as well as at 2:00 p.m. on March 4 & 11. (A Doll's House is sponsored by Janet & Bruce Bunch.)
GROUNDED
A hotshot fighter pilot sidelined by pregnancy is forced to operate military drones from a windowless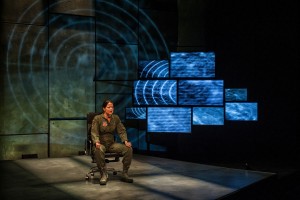 trailer in the Las Vegas desert. This one-woman show targets our assumptions about war, family, and the power of storytelling. Written by George Brant, Grounded takes the boards at 8:00 p.m. on March 22 – 24 and at 2:00 p.m. on March 25.
A RAISIN IN THE SUN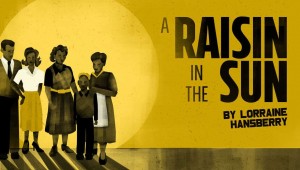 A fateful life insurance policy becomes a catalyst that will forever transform the lives of a family living on the South Side of Chicago, as they consider buying a house on the white side of town. Their shared dream of a better life collides with conflicting aspirations, betrayal and racism in this timeless production. Written by Lorraine Hansberry,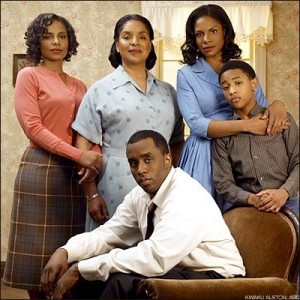 A Raisin in the Sun will be performed at 8:00 p.m. on May 3-5 & 10-12, as well as at 2:00 p.m. on May 6 & 13. A Raisin in the Sun is sponsored by Noreen Raney.)
INDIVIDUAL AND SEASON TICKETS 
Individual tickets to each show are $25, $11 for students or $22 for Alliance members. But theater lovers can save up to $72 with a Season Subscription. Season subscriptions range from $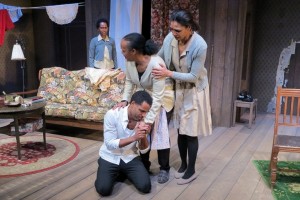 105 per person for 5 shows to $153 per person for all 9 shows. To purchase tickets or for more information, please call the box office at 239-939-2787 or visit www.ArtInLee.org/Theatre.