'The Mountaintop' fictionalizes Dr. Martin Luther King's last night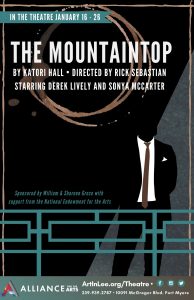 Theatre Conspiracy at the Alliance for the Arts presents The Mountaintop  by Katori Hall January 16 through 26. Directed by Rick Sebastian, the production stars local powerhouses Derek Lively and Sonya McCarter and is presented in conjunction with the 35th Annual Dr. Martin Luther King Jr. Legacy Weekend hosted by the Dunbar Festival Committee.
What thoughts and emotions might have pulsed through the mind and heart of Martin Luther King, Jr. on April 3, 1968, his last night alive? In The Mountaintop, an exhausted Dr. King retires to his room at the Lorraine Motel in Memphis after delivering his magnificent "I've Been to the Mountaintop" speech. As a storm rages outside, a mysterious hotel maid brings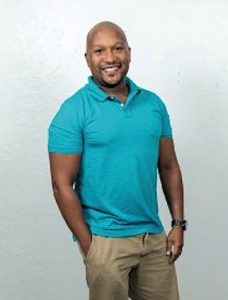 King a cup of coffee, prompting him to confront his life, his past, his legacy and the plight and future of the American people in a reflective, touching and often funny way.
This production is sponsored by William and Shareen Groce with support from the National Endowment of the Arts.
Individual ticket prices are $26, $11 for students or $22 for Alliance members. Performances are Thursday, Friday and Saturdays at 7:30 p.m. and Sunday matinees at 2:00 p.m.
December 15, 2019.