'Parallel Lives: The Kathy and Mo Show Abridged' a comedic celebration of all things female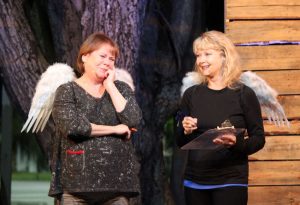 Coming to the Alliance's GreenMarket stage December 3-12 is Parallel Lives: The Kathy and Mo Show Abridged. It consists of a series of comic vignettes written in 1986 by Kathy Najimy and Mo Gaffney.
The tagline for the show reads "With boundless energy, Parallel Lives examines the ongoing quest to find parity and love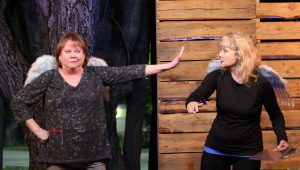 in a contest handicapped by capricious gods—or in this case, goddesses." But the show is really a wild, comedic celebration of all things female.
It starts with two Supreme Beings quipping back and forth as they create race (and feeling a little concerned that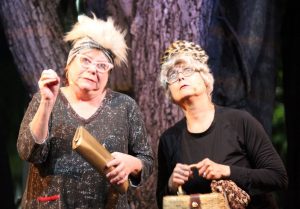 white people will feel slighted being such a boring color) and gender (afraid women will have too many advantages, they decide to make childbirth painful and to give men enormous egos as compensation). In subsequent scenes, the dynamic duo  portray parochial schoolgirls puzzling over the complexities of theology, adolescents coping with menstruation, teenagers chatting about boys and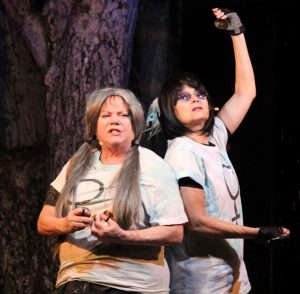 just about everything else while preparing for a sleepover, and a male and female caught up in a humorous bar pickup scene. The premise has all the ingredients to make you laugh the night away – and who doesn't need that right about now!
And who better to portray Supreme Beings than the divine duo, the celestial souls Lauren Drexler and Kathy Grey.
Bill Taylor directs.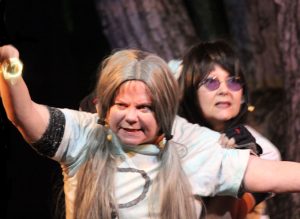 See below for links to play dates, times and ticket information and profiles for each actor.
November 18, 2020.
RELATED POSTS.