'Parallel Lives: The Kathy and Mo Show' play dates, times and ticket info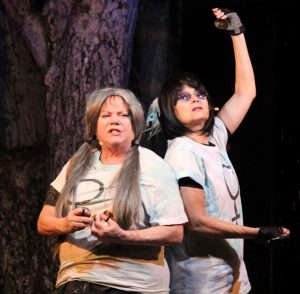 Play: Parallel Lives: The Kathy and Mo Show Abridged
Playwrights: Kathy Najimy and Mo Gaffney
Synopsis: Two Supreme Beings plan the beginning of the world with the relish of two slightly sadistic suburban wives decorating a living room. First, they decide on the color scheme of the races, a little concerned that white people will feel slighted being such a boring color. Then they create sex and the sexes. Afraid women will have too many advantages, the Beings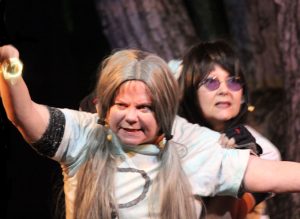 decide to make childbirth painful and to give men enormous egos as compensation. From this moment on, the audience is whisked through the outrageous universe of Kathy and Mo, where two actresses play men and women struggling through the common rituals of modern life
Tag: With boundless energy, Parallel Lives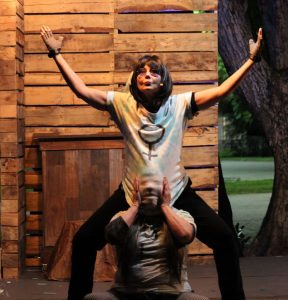 examines the ongoing quest to find parity and love in a contest handicapped by capricious gods—or in this case, goddesses.
Director: Bill Taylor
Cast: Lauren Drexler and Kathy Grey
Play Dates and Times:
December 3, 4, 5, 10, 11 and 12 at 7:30 p.m. and
a 3:00 p.m. matinee on December 6 that ends as the sun sets over the Alliance's new Art Park and Water Wall
Seating: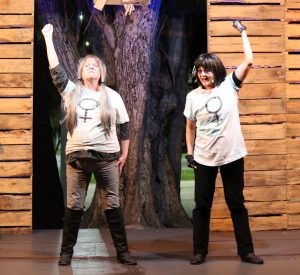 Seating is limited and attendees will purchase a pass for a 6×6 square space on the Alliance for the Arts' GreenMarket lawn. In order to maintain social distancing, all lawn spaces will be 6 feet apart. Guests are required to bring their own lawn chairs and blankets.
Tickets: For safety reasons, all tickets must be purchased in advance. A pass for a 6×6 square space is $12.50 for 1 person, $25 for two people or $50 for a group of four people. The average per person price is $12.50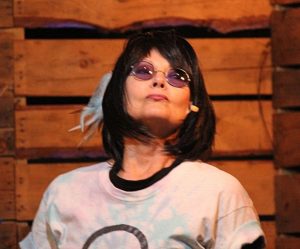 plus fees. To reserve your square, please telephone 239-939-2787 or visit https://www.eventbrite.com/o/alliance-for-the-arts-30822833011.
Snacks and Beverages: Attendees are able to pre-order snack boxes for two, provided by the Broadway Palm Dinner Theatre. Beverages will be available for purchase onsite. Boxes include:
Hummus Platter for 2 – Roasted Red Pepper Hummus, Caramelized Onion Hummus and Couscous Salad with Grilled Pita ($10)
Turkey, Spinach, and Cranberry Wrap with Caprese Salad for 2 ($15)
Quinoa Veggie Wrap with Caprese Salad for 2 ($15)
Dessert Medley for 2 with Peanut Butter Truffles, Coconut Macaroons, and Assorted Holiday Petit Fours )($10)
Safety Precautions: Event staff and volunteers are required to wear masks at all times. Attendees are required to wear masks indoors (for example, when using the Alliance's restrooms) and when social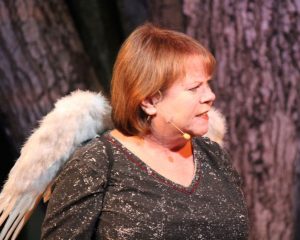 distancing is not possible. In the event of inclement weather, the Alliance will reach out to you to either refund or reschedule the performance.
Location: 10091 McGregor Blvd., Fort Myers, FL 33919 United States
November 18, 2020.