'Men on Boats' play dates, times and ticket info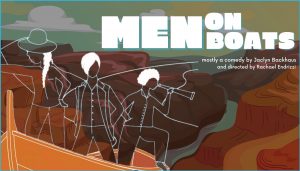 Play:  Men on Boats
Playwright:  Jacklyn Backhaus
Genre:  Adventure Dramedy
Synopsis: In Men On Boats, Jacklyn Backhaus' original, hilarious, and delightful adventure dramedy, ten pioneers set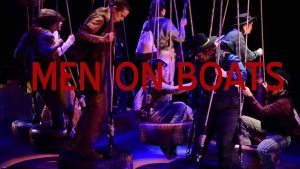 out to chronicle the wild west in service of America, God, and Manifest Destiny. But in this recounting of history, our intrepid adventurers are given voice and movement by actors who are anything and everything but cisgender white male. And while the bravery, determination, foolishness, humanity, and true grit of the historical explorers is memorialized,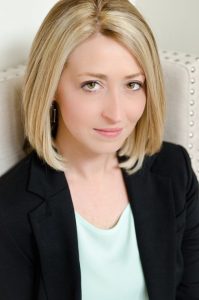 the moment of their journey is viewed through a critical lens.
Director:  Rachael Endrizzi
Cast: Shelley Sanders, Anna Grilli, Anne Reed, Stacey Stouffer, Shaun Cott, Carmen Crussard, Holly Zammerilla, Kayleigh O'Connell, Tiffany Campbell and Kendra Weaver.
Play Dates and Times: Thursday – Saturday, October 21-23 and October 28-30 at 7:30 p.m. and Sunday, October 31 at 2:00 p.m.
Tickets: $13 – $30.
Place: Foulds Theatre, Alliance for the Arts, 10091 McGregor Blvd., Fort Myers, FL.
October 1, 2021.