'Cake' play dates, times and ticket information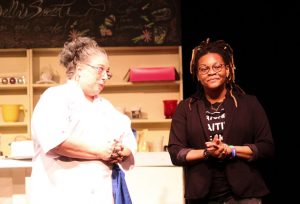 Play:  The Cake
Playwright:  Bekah Brunstetter (writer of NBC's This is Us)
Synopsis: Della is a legendary baker who lives and resides in Winston-Salem, North Carolina. As she's preparing to participate in The Great American Bake-Off television show, her best friend's daughter drops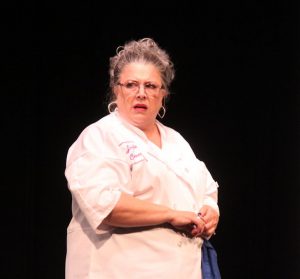 by the shop to ask a favor. She's getting married in the fall and wants Della to make her wedding cake. Della has always regarded Jen as the daughter she never had, especially now, since her BFF's untimely passing some five years ago. But there's a hitch. Della is devoutly religious and Jen is marrying another woman. Now Del is suddenly confronted by a true crisis of conscience and faith. Ideology and love collide in this touching play in which the main characters have to face their differences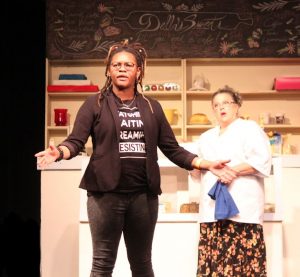 as they search for common ground. There are no clear answers to life's toughest questions, and this play invites audiences to join Della on a journey of curiosity and humanity.
Director:  Stephanie Davis
Cast:
Della – Dianne Fussaro
Jen – Madelaine Weymouth
Maci – Chantel Rhodes
Tim – Scott Thompson
Play Dates and Times:  March 17, 18, 19, 24, 25, 26 & 31 and April 1,  at 7:30 p.m. and a 2:00 p.m. matinee on Sunday, March 27.
Tickets: $25 for Alliance for the Arts' members; $30 for non-members
Place: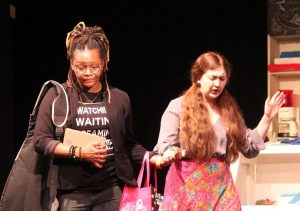 Foulds Theatre, Alliance for the Arts, 10091 McGregor Boulevard, Fort Myers
N.B.:  The Royal Palm Square Boulevard entrance is closed due to construction; please use the Colonial Boulevard entrance to the Alliance campus.