Meet 'Running' playwright Arlene Hutton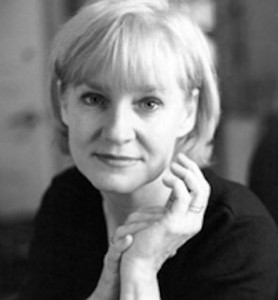 Arlene Hutton won this seasons' Theatre Conspiracy New Play Contest and her play, Running, will be performed in May.
Hutton is an alumna of New Dramatists and member of Ensemble Studio Theatre and Dramatists' Guild. She is best known for The Nibroc Trilogy, which includes Last Train to Nibroc (a 90-minute romantic comedy that received a New York Drama League Best Play nomination in 2000 and was a Francisca Primus Award finalist in 1999), See Rock City (a 90-minute drama that received the 2005 Spirit of America Award)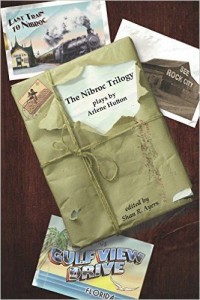 and Gulf View Drive (a full-length dramedy that recxeived an LA Weekly Theatre Awards nomination for Best Playwriting and an Ovation Awards nomination for Best Play in 2007). Her plays have been presented Off- and Off-Off-Broadway and at theaters across the United States, in London, Edinburgh and throughout the world. Her five FringeNYC productions include Happy Worst Day Ever (winner of the Macy's New Play Prize for FringeJr) and Running (which was chosen for the 2010 Fringe Encores Series).
Other plays include As It Is in Heaven, Letters to Sala (based on the book Sala's Gift by Ann Kirshner and which received honorable mention at the Chattanooga Theatre Centre New Play Festival and was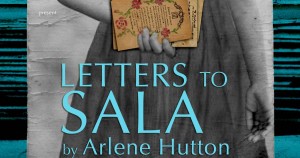 chosen as the featured play for the festival of new works at Centre Stage in Greenville), 40 Stat. 76 (which was chosen for Samuel French Off-Off-Broadway Festival of Short Plays), Parhelia, Closing Costs (Actors' Theatre of Louisville Heideman finalist), Academia (an evening of short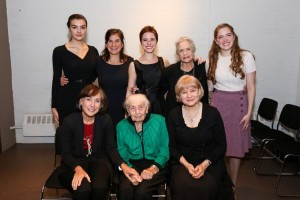 pieces about university life), women@work (an evening of short pieces about women in the workplace), A Closer Look (Samuel French Short Play Festival winner), Studio Portrait (Samuel French Short Play Festival winner), The Price You Pay (a one-act absurdist dark comedy that was an Actors' Theatre of Louisville Heideman finalist and Samuel French Short Play Festival winner),
Friends for Life (Actors' Theatre of Louisville Heideman finalist), Houseplay (Actors' Theatre of Louisville Heideman finalist) and I Dream Before I Take the Stand (a one-act absurdist drama that won an ATHE Lunchtime Theatre Award).
When you add it all up, Hutton is a three-time Samuel French Short Play Festival winner, four-time Heideman Award finalist, a Francesca Primus Prize finalist, and recipient of the Lippman and Calloway Awards. Her scripts are published by Dramatists Play Service, Samuel French, Dramatic Publishing and Playscripts. Residencies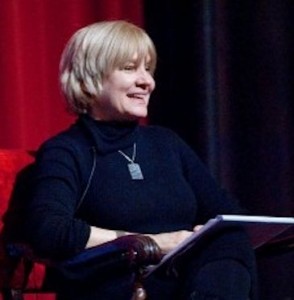 include the Australian National Playwrights Conference, New Harmony Project, MacDowell Colony and Yaddo. Her New York credits include 78th Street Theatre Lab, The Barrow Group, Circle-in-the-Square Downtown, Alice's Fourth Floor, Ensemble Studio Theatre, and Vital Theatre.
Hutton's academic experience includes:
Sewanee, The University of the South, 2007-2008
Sewanee Writers' Conference, 2006, 2008
Sewanee Young Writers' Conference, 2007, 2008
Sewanee, The University of the South, 2005-2006
Fordham University, adjunct, 2001 – 2005
The Glen Workshop, Santa Fe, 2005, 2006
The Barrow Group, 2002-2004
Museum of the City of New York, 2002, 2003
Learning on Location, 1999-2001
The New School, substitute, 2000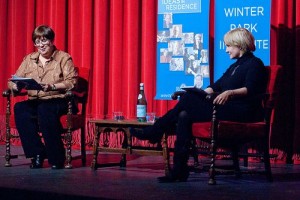 She has been a guest lecturer and workshop leader at:
Berea College, 2008
Northwest Writers, Seattle, 2008
Anderson University, 2008
North Greenville University, 2008
Governor's School of Greenville, 2008
Oklahoma Baptist University, 2008
Mary Baldwin College, 2007
James Madison University, 2007
Loyola Marymount University, 2006
Pepperdine University, 2006
Orlando Playfest, 2005
Texas Tech, 2004
Concordia College, 2003
Yale University (at New Dramatists), 2003
Museum of the City of New York, 2002, 2003
Washington and Lee, 2002 (Flornoy Playwrights Festival honoree)
University of Nebraska, 2002
Catholic University, 2002
Brooklyn College, 2002
Calvin College, 2000, 2002
University of Kentucky, 2000, 2002
Wake Forest University, 2000
Hutton worked for years on and off stage before she wrote her first play. "Learn to do everything – act, direct, make costumes, build sets – and do it for other people's plays," Hutton tells aspiring playwrights at her seminars and workshops. "Work

with the best people you can find, those that both support you and challenge you to be your best. See as many plays as you can see. See readings of plays (they're usually free!). Read every play you can.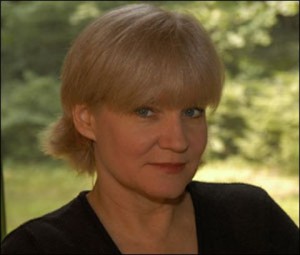 Don't be afraid to produce or co-produce your plays yourself. Take the Commercial Theatre Institute's weekend intensive on producing and learn everything you can about the business. Keep applying to New Dramatists and the MacDowell Colony and the New Harmony Project and all those wonderful places that serve writers and give you community. Join the Dramatists' Guild."