Pianist Heidi Thompson brings Beethoven's Variations to life in Theatre Conspiracy production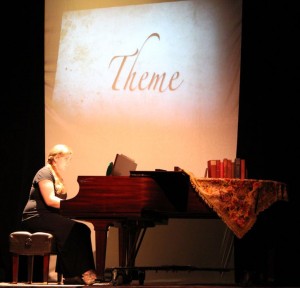 On stage now through February 4 on the Foulds Theatre stage at the Alliance is Theatre Conspiracy's 33 Variations. The production is denoted by superb performances by every member of the talented cast assembled by Director Rachael Endrizzi and Artistic Director Bill Taylor. But each of these actors performs his or her part against a musical backdrop provided by pianist Heidi Thompson.
While others, including musicologist Katherine Brandt, only saw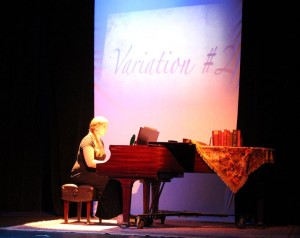 in Anton Diabelli's beer hall waltz a mediocre, commonplace musical piece, Beethoven saw the seeds of greatness waiting to be cultivated. Spurred by this perception, he devoted the final four years of his life cajoling first one and then another of 33 variations from Diabelli's musical score, culminating in an elegant minute with which playwright Moises Kaufman ends his moving play. And it falls to Heidi Thompson to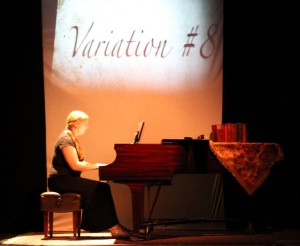 play the Variations, bringing to life the verbal analysis and explanations alternately offered by Dr. Brandt and Beethoven as the play unfolds.
Thompson began studying piano at the age of six and ranked in several musical competitions, including second place for the Ohio Federation of Music Clubs at the age of sixteen. She has studied under such esteemed instructors as Dr. Robert Marier, Julliard-trained Dr. Robert Ruckman and Julliard alumnus Dr.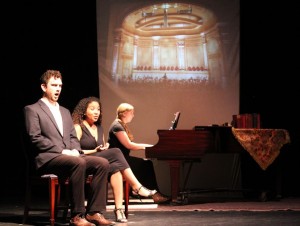 Young-ah Tak at Southeaster University in Lakeland, Florida, where Heidi earned a B.A. degree in Piano Performance.
Heidi has participated of the past three years in the Keyboard Festival at First Assembly of God, and was invited earlier this year to audition for a Master of Arts in Piano Performance at the Manhattan School of Music. Heidi is a popular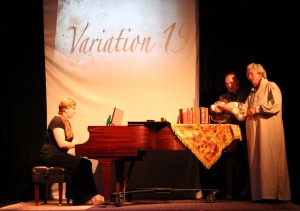 church pianist currently on staff at Faith United Methodist Church.
January 21, 2017.
RELATED POSTS.