Spotlight on 'Repossessed' actor Joann Haley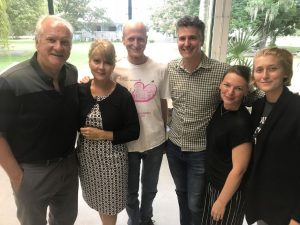 Opening August 16 in the Foulds Theatre at the Alliance for the Arts is Theatre Conspiracy's production of Greg Lam's Repossessed. Included in the all-star cast that Producing Artistic Director Bill Taylor and Director Stephen Hooper have assembled for this world premiere show is Joann Haley.
She was last seen on the Foulds Theatre stage as Dr. Gertrude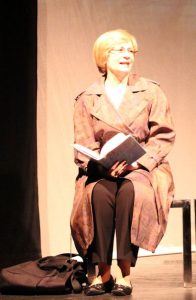 Ladenberger in 33 Variations. Other Theatre Conspiracy productions include cheeseball guru Sister Elizabeth Donderstock in The Book of Liz, Arcadia, Time and Ina Meyerhoff, Sylvia and Invasion of Privacy.
Joann has also portrayed Latrelle Williamson in the Del Shores cult classic Sordid Lives, Alice Russell in Gore Vidal's The Best Man, Nurse Ratched in One Flew Over the Cuckoo's Nest, Queen Gertrude in Hamlet, Linda Loman in Death of a Salesman and Mother Superior in Agnes of God, all for Lab Theater.
Repossessed was the winner of Theatre Conspiracy's 19th annual Janet and Bruce Bunch New Play Contest.
August 8,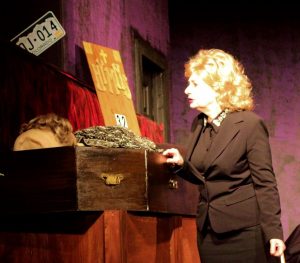 2018.
RELATED POSTS.