'Agitators' presents compelling portrait of two flawed but inspiring agents of change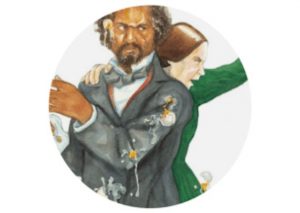 Next up at Theatre Conspiracy at the Alliance for the Arts is The Agitators by Mat Smart. The Agitators chronicles the oft-tempestuous 46-year friendship that evolved between Susan B. Anthony and Frederick Douglass from their meeting in Rochester, through the Civil War and to the highest halls of government. They agitated each other. The agitated the nation. And in the process, they helped shape the Constitution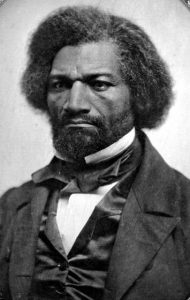 and the course of American history.
Anthony and Douglas were two of history's most important activists for equality. When they met for the first time at picnic in 1849, Douglas was already America's most famous advocate for the abolition of slavery. Anthony had not yet built a reputation, but she was nonetheless on the verge of launching her campaign for women's rights, including suffrage. Over the course of the play's two-plus-hour running time, Smart drops the audience into eleven separate scenes that highlight the conflicts that existed within and between these legendary orators and organizers.
"Both intimate and insightful,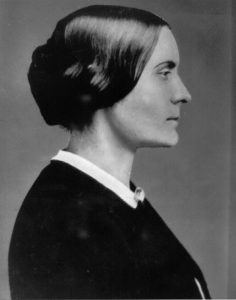 [the play] is a compelling portrait of two flawed but inspiring agents of change," writes critic Rob Hubbard for Twin Cities Pioneer Press. "Smart has deftly blended tales of their collaborations and compromises — spiced with quotes from their speeches and writings — and shaped them into a very well-told story, one totally bereft of clunky exposition. The script is seamless, every energetic encounter driving the conflict (and the friendship) forward."
Like Hamilton, The Agitators promises to blend the best of history with theater.
Artistic Director Bill Taylor directs.
December 5, 2018.