Veronica Shoemaker
Art Southwest Florida honors Veronica Shoemaker as National Women's History Month 'woman in public service and government' (02-13-16)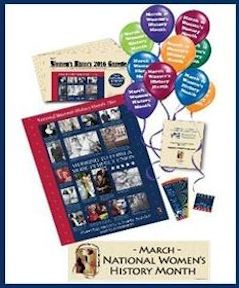 The theme of this year's National Women's History Month is women who have shaped America's history and its future through their public service and government leadership. In this context, the National Women's History Project has chosen 16 women who have led the way in establishing a stronger and more democratic country. From championing basic human rights to ensuring access and equal opportunity for all Americans, these 16 women have employed a combination of skill, determination and the art of collaboration to create inclusive solutions and non-partisan policies that serve to inspire future generations. Their tenacity in the face of seemingly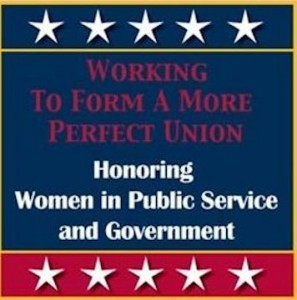 insurmountable obstacles underlines the fact that women from all cultural backgrounds in all levels of public service and government are essential in the continuing work of forming a more perfect union.
One of the women on the NWHP's short list is Civil Rights organizer Daisy Bates, a journalist and Civil Rights activist who famously facilitated the 1957 integration of public schools in Little Rock. Growing up in southern Arkansas during the early 20th century, Bates experienced first hand the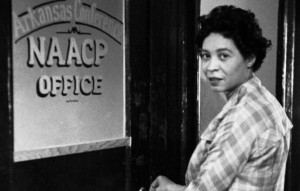 poor conditions and discrimination of the segregated school system. She spent her entire adult life standing up to physical threats and other forms of intimidation in order to champion causes of racial equality. Bates was elected President of the Arkansas Branch of the NAACP in 1952. In that role she led the protest against the Little Rock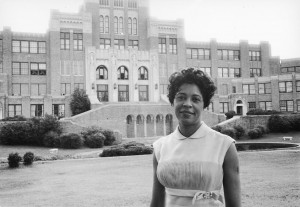 School Board's plan for gradual integration. After the school board announced plans to commence desegregation at Central High School in 1957, Bates worked with the nine African American students chosen to attend the school, ultimately escorting them inside after President Dwight Eisenhower sent 1,000 U.S. Army paratroopers to enforce integration of the school. When Daisy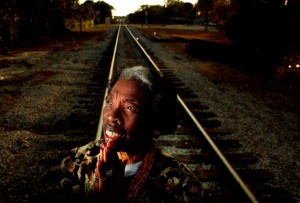 Gatson Bates died in 1999, more than 2,000 guests attended her memorial service.
A number of women likewise helped shape Fort Myers' history and future through the public service and government leadership, and over the next 31 days, Art Southwest Florida will honor those women by drawing parallels to their national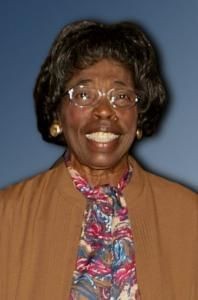 counterparts chosen by the NWHP. The first of ARTSWFL's honorees is Veronica Shoemaker.
Like Daisy Bates, Veronica Shoemaker was a civil rights activist from an early age. Veronica went to a segregated high school and learned first hand the magnitude of the racial inequality faced by both students and their parents. Although she was just a teen, she used her experiences at Dunbar High School to establish herself as a community leader and spokesperson. By the time she graduated, she was already setting up PTAs and other organizations to better the community. "Given this background, she was poised to act when the United States Supreme Court handed down its decision in Brown v. Board of Education in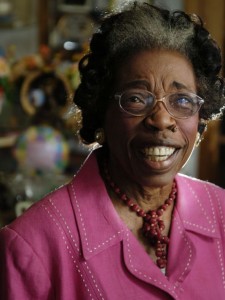 1954, ruling in favor of school desegregation," note authors Robin Tuthill and Tom Hall in Female Pioneers of Fort Myers: Women Who Made a Difference in the City's Development, a new book that chronicles the contributions made by 24 women who left their imprint on our town.
For ten years, Lee County refused to comply with Brown v. Board of Education. When it finally acted, the School Board only approved a plan of "gradual integration" that would take up to 12 years and did not allow for integration of teachers or for transporting black students to white schools. "That's when Veronica, now president of the Lee County NAACP, filed a lawsuit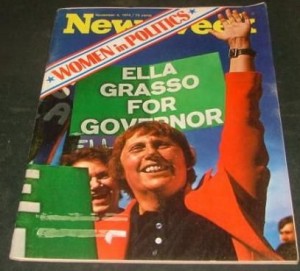 against the School Board asking for accelerated desegregation of students and teachers and adequate transportation to allow all children access to integrated schools," add Tuthill and Hall. "Lee County was one of the last counties in the United States to fully integrate its school system."
The NWHP has also chosen to recognize Ella Grasso, who is the first woman ever elected governor of a U.S. state. Grasso's political career spanned more than 45 years and she won all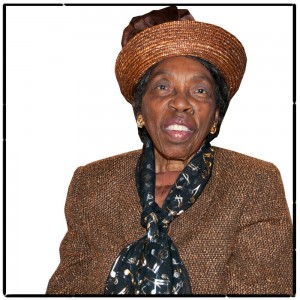 ten elections in which she ran. "Ella Grasso is remembered as a trailblazing woman and a champion of marginalized groups including minorities, women, young people, the elderly, and the working class."
While Veronica Shoemaker did not serve as Florida's governor, she did become the first African American to serve on the Fort Myers City Council. And it's wasn't easy. Unlike Grasso, Shoemaker lost every campaign she mounted until, in 1982, her efforts finally paid off. But after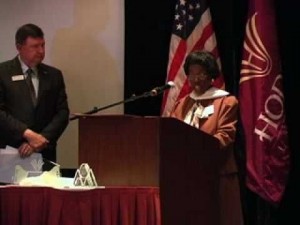 17 years of unsuccessful bids, winning the election was not just a personal milestone for Shoemaker, who famously stated that she felt like she had opened doors for others to be elected. Like Grasso, Shoemaker advocated for fair wages, equal education and voting rights.
And when Veronica died a few weeks ago, so many people wanted to pay their respects that the city of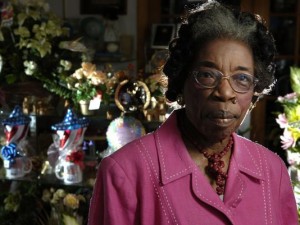 Fort Myers donated the use of Harborside Event Center for the service, and obtained an order from the governor to allow flags to be flown at half-staff in Shoemaker's honor.
Veronica Sapp Shoemaker is unequivocally the kind of iconic woman in Public Service that the NWHP had in mind to honor during National Women's History Month.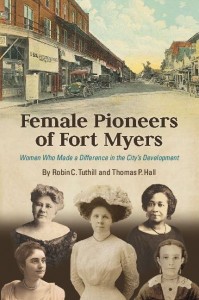 "Hers is probably the most inspiring story we tell in Female Pioneers of Fort Myers," says Tuthill, who finds Shoemaker's "strength of character and passion for effecting change to be the ultimate inspiration."
[N.B.: You can read the full story of Ms. Shoemaker's accomplishments and contributions, as well as those of Fort Myers' other 23 female pioneers, in Female Pioneers of Fort Myers. The book is available on Amazon, from publisher Editorial Rx Press and in the gift shops at the Edison Ford Winter Estates and the Edison Ford Shoppe at the Bell Tower. And if you want your copy autographed, the Edison Ford Winter Estates is hosting a presentation and book signing for Tuthill and Hall in conjunction with the opening of a National Women's History Month portrait exhibition that features many of Fort Myers' founding females. Free and open to the public, the artists' reception, presentation and book signing take place from 3-5 p.m. on Sunday, March 6.]