Lisa Clark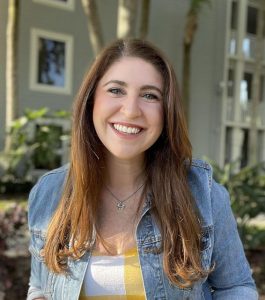 An actor and musical/vocal director, Lisa Clark plays the part of Joanne for Fort Myers Theatre in the rock opera Rent. In the musical, Joanne is an Ivy League-educated public interest lawyer who is involved with the sexy, vivacious and highly flirtatious Maureen, which creates a great deal of tension in their relationship. Lisa's character is based on the character of  Alcindoro in La Bohéme as well as Marcello, whose characteristics are divided between Joanne and Mark.
Lisa's stage credits include the roles of Alice (the sickeningly sweet, rhyming replete but deeply disturbed alliterating mother of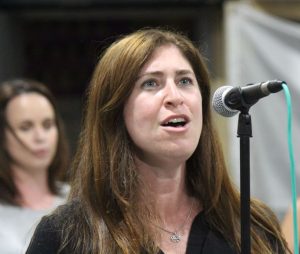 Wednesday's fiancée) in The Addams Family Musical, Rosie in Bye Bye Birdie, Ethel in Footloose and Maria Von Trapp in The Sound of Music. She served as vocal director for several of Fort Myers Theatre's shows over the past year, including A Christmas Carol and Grease.
Lisa graduated from the University of Florida with a Bachelor's Degree in Music and Theater and is now the theater director at Bishop Verot High School,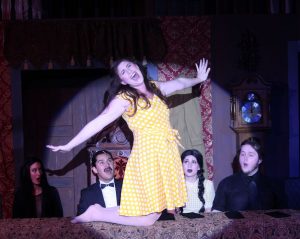 most recently directing their productions of Clue: On Stage and Rodgers and Hammerstein's Cinderella.
April 26, 2022; revised July 23, 2022.