Terry Lavy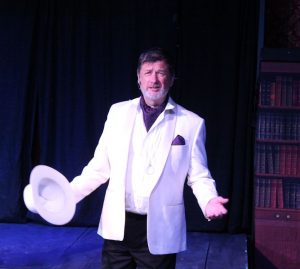 Terry Lavy plays the part of Mayor Shinn for Fort Myers Theatre in The Music Man Musical. He'll also reprise the role of the Narrator in Fort Myers Theatre's production of The Rocky Horror Show (having previously played the part in 2022).
Terry's previous credits include the Ghost and Hamlet's father in Save Hamlet at Lab Theater (2023), Cogsworth in Beauty and the Beast for Fort Myers Theatre (2023), the detective, Hunyak's defense attorney and the prosecutor in Chicago for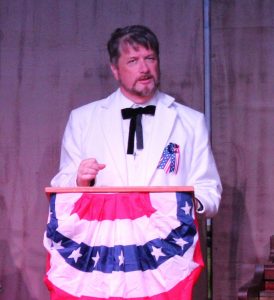 Gypsy Playhouse (2023), Mr. Lawrence in Little Women (2023), the Von Trapp butler, Franz, in The Sound of Music (2023), Uncle Fester in the Addams Family musical (2022) and the grieving killer, Wilson, in The Great Gatsby (2022).
Terry Lavy came to SWFL in 2005 with no acting experience. Challenged by a friend, he auditioned for A Christmas Carol (2021) without knowing it was a musical. He became the Ghost of Christmas Present and sang in public for the first time since childhood.
Terry is the proud father of three (and appreciates their support).
April 26, 2022; revised October 12, 2023.