Carmen Crussard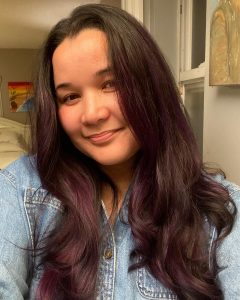 Carmen Crussard is a uniquely insightful, stage savvy and immensely talented actor, director and instructor. She dazzled audiences as Conchita in Anna in the Tropics, but she's made her greatest impact on the directorial side of the boards, molding and leaving her imprint on both adult, teenage and grade school casts over the past several years. At Lab Theater, she has directed Mitch Albom's And the Winner Is …., The Musical Comedy Murders of the 1940s, The Smell of the Kill, Play On!, Scrooge TV: A Modern Christmas Carol and The Second Book of Ruth. (She was also Assistant Director for Frankie and Johnny in the Clair de Lune.) Other directorial credits include Thoroughly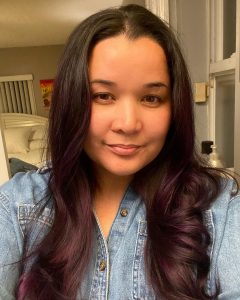 Modern Millie Jr., Wizard of Oz and The Addams Family.
But it is as the Youth Theatre Director for the Alliance for the Arts since 2012 that she is perhaps having the greatest impact on the future of community theater both here in Southwest Florida and across the country. In this capacity, she has directed such wondrously ambitious, wonderfully-staged and densely-packed musical productions as Pippin, The Hunchback of Notre Dame, Calvin Berger, Monty Python's Spamalot the Musical, Heathers the Musical, Almost, Maine, Peter Pan, Jr. and Xanadu, Jr.
Carmen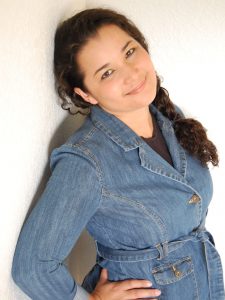 also works full-time as the Theatre Director at Cypress Lake High School Center for the Arts.
She makes her Theatre Conspiracy at the Alliance directorial debut with Lauren Yee's The Hatmaker's Wife, a beautiful and poignant story that is sure to move audiences with its authenticity and dazzle them with its whimsy.
With Smell of the Kill, in particular, Crussard demonstrated more than just (just?) the ability to formulate and express a unique take or slant on the script (i.e. vision). The play demonstrated a panache for pacing and handling the transitions between and during scenes.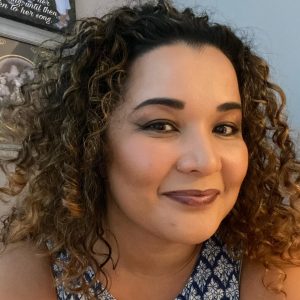 But while bringing out the best in adult actors may indeed be satisfying, what makes Carmen's heart skip a beat is helping children develop into young actors, directors and stage hands. She genuinely enjoys working with kids of all ages and talent levels, as evident in productions like Peter Pan, Jr. and Xanadu, Jr. But in Almost, Maine, she enjoyed the rare privilege of working with a small group of serious older aspiring actors just finishing high school or embarking upon their college careers.
Carmen is also a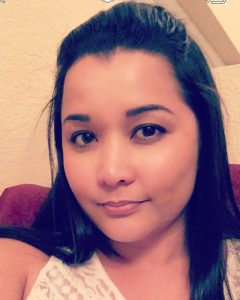 fledgling playwright. In this capacity, she participating in the First, Second and Sixth Annual Lab Theater 24-Hour Playwriting Challenge, winning the Judge's Choice Award in the inaugural year.
In addition to Anna in the Tropics, Carmen portrayed Pocahontas in The Lab's SoDis Theatre filmed theatrical production of Disenchanted, A New Musical Comedy and Seneca Howland in Men on Boats for Theatre Conspiracy at the Alliance for the Arts. For Belle Theatre, she portrays the Witch in Into the Woods.
July 17, 2019; revised March 4, 2023.