Sami Doherty reprising role of Judy Haynes in 'White Christmas'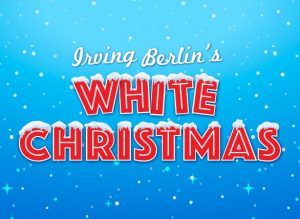 On the main stage now through December 30 at Broadway Palm Dinner Theatre is Irving Berlin's White Christmas. Reprising the role of Judy Haynes is Sami Doherty.
Doherty is a familiar face in Southwest Florida. When she isn't teaching a new generation of musical theater performers or choreographing shows, she regularly performs on the main stage at Broadway Palm Dinner Theatre.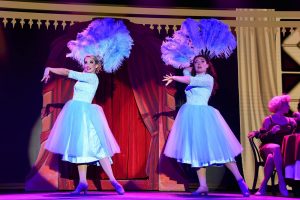 Among Doherty's most recent Broadway Palm pre and post-COVID credits are Happy Days, the Lady in Green in Singin' in the Rain (as well as multiple ensemble roles), Lila Dixon in Irving Berlin's Holiday Inn, Marty in Grease, Mamma Mia, Charlie's materialistic girlfriend, Nicola, in Kinky Boots, Sounds of Christmas (where she rocked "Rockin'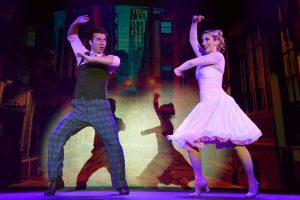 Around the Christmas Tree"), Joan in Dames at Sea (in Off Broadway Palm), Babette in Disney's Beauty & the Beast, work in the ensemble in Guys & Dolls, Connie in Saturday Night Fever, Matthews in Elf, the Musical, and the detective in Clue the Musical (where she performed a dramatic Spanish two-step that would have the ten paddles coming out on Dancing with the Stars).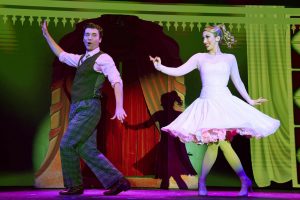 Sami was a natural choice for the role of Judy Haynes in 2016. Virtually ageless, she's as mesmerizing a dancer as she was six years ago. You can't take your eyes off her whenever she's on stage. She enthralls her co-star Matthew J. Brightbill (Phil Davis) and, derivatively, the audience in numbers like The Best Things Happen While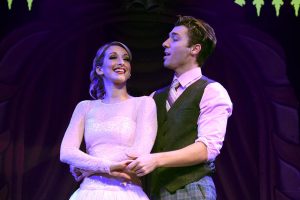 You're Dancing. That said, if you have even a passing appreciation for the art of tap, Doherty's performance in the I Love a Piano sequence would even make Ann Miller and Chloe Arnold envious.
Doherty plays the part which Vera-Ellen made immortal in the movie with charm, spunk and smoldering self-confident sex appeal, which she exudes in her amusing interchanges with "charmed, I'm sure"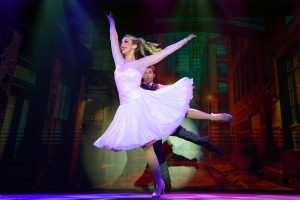 Oxidol girls, Rita and Rhoda (played by Amy Fenicle and Abigail Curran). But her most endearing scenes are those with jaded and cynical big sis Betty, played by Katelyn Crall.
It's clear that Doherty possesses incredible talent as a singer, dancer and actor, but she has built a reputation over the years as one of the hardest working thespians in all of
Southwest Florida.
"Opportunity is missed by most people because it's dressed in overalls and looks like work," Thomas Edison once said. Doherty's closet is apparently filled with overalls. She's the poster child for delayed gratification. She works at her craft daily and it shows every time she walks on stage. She's that rare dancer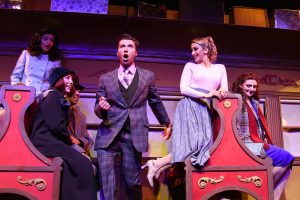 you can't take your eyes off of and the one whose return you're waiting for whenever she's off the boards.
So it's an early Christmas present to anyone who has seen her perform in the past that Sami Doherty is reprising the role of Judy Haynes in this year's production of Irving Berlin's White Christmas. The holiday classic is on the main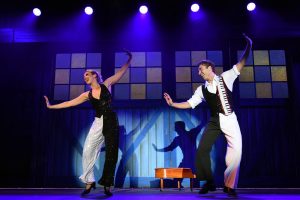 stage now through December 30th at Broadway Palm Dinner Theater.
November 18, 2022.
RELATED POSTS