Krystle "Kryscendo" Pitts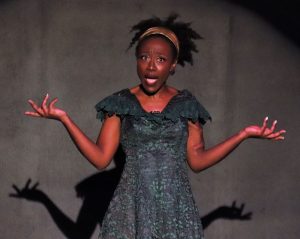 Krystle "Kryscendo" Pitts is a Tampa-based actor, singer and dancer, to use her own words, she's a "sister, a daughter, obsessive list-maker, part time princess, singer, actor, wannabe writer, and dog mom." So you won't be surprised to find that her stage credits include The Princess Who Kissed the Frog in Lab Theater's hybrid film-theater production of Dennis Giacino's Disenchanted: A New Musical Comedy! and the Frog Princess (actor/singer) in Parties with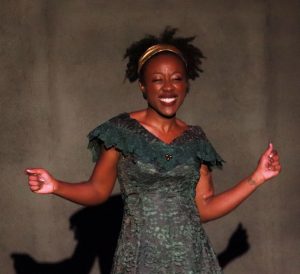 Character (Tampa, FL (2016 to present).
Krystle's stage work also includes performing in the ensemble in Aida for the Carrollwood Players, in Tampa, FL (2020)), as well as working as as a scare actor in Undead in the Water for the American Victory Ship, Tampa, FL (2019), a scare actor (U/S) in Halloween Horror Nights at Universal Studios in Orlando, FL (2019), an umbrella performer in Mardi Gras Parade at Universal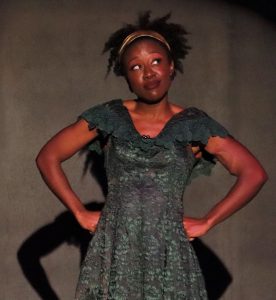 Studios in Orlando, FL (2019), Jessie (singer) in Elmo Rocks at Busch Gardens in Tampa, FL (2015, 2016, 2017)), a singer in Christmas from the Heart at Busch Gardens (2016 and 2017), Billie Holiday in Scent of Magnolia (Savannah, GA (2012)), Pirate Performer in Savannah River Street Pirates (Savannah, GA (2012)) and Nicki (actor/singer) in Looking for Love (Charlotte, NC (2011)).
While Lab Theater's filmed theatrical production of Disenchanted! was a first for Krystle, it did not represent the first time she's appeared before the cameras.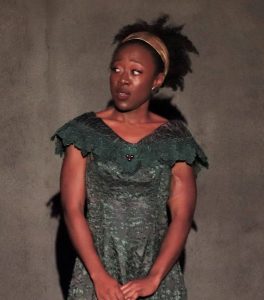 She has also done video and voiceover work for Busch Gardens (Cobra's Curse Ride Queue Video and appearing as an extra in Hallow-Scream Christmastown Promos) and HSN Florida (Lorena Garcia Mini-Cooker Infomercial).
Krystal has a B.A. in Journalism and Women's Studies from the University of Georgia and an Masters in Organizational Leadership from South University.
You can follow Krystle on her website: http://www.krystlekryscendo.com.
August 31, 2020; revised September 4, 2020.