Krystle Pitts' life has surreal, fairy tale quality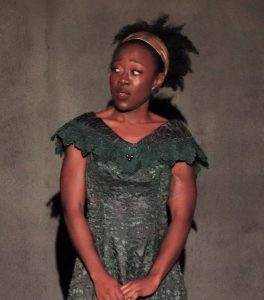 On September 18, Lab Theater dta (doing theater as) LabTV will air the first of three screenings of Disenchanted: Stay-At-Home Version, a comedy in which Snow White, Cinderella, Sleeping Beauty, Belle, Hua Mulan, The Little Mermaid, Pocahontas and The Princess Who Kissed the Frog come together to vent about how things actually turned out following their presumptive "happily ever after." Krystle "Kryscendo" Pitts plays The Princess Who Kissed the Frog.
The role fits Pitts for a variety of reasons. Her real life has something of a surreal, fairy tale quality to it. As far back in time as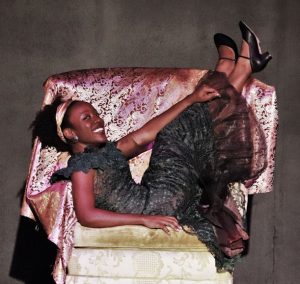 she can remember, she wanted to be a singer. After hearing Whitney Houston, she told her mom that's who she wanted to be when she grew up. "That role's taken," her mom replied, injecting a small dose of reality into her child's make-believe world. Undeterred, Krystle staged her own shows featuring herself in the lead and casting her brother, cousins and assorted friends in supporting roles.
As a young adult, she caught Vivica Fox in a traveling show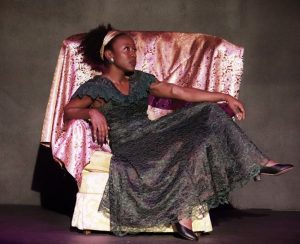 and commented to a friend that she could see herself doing that. While she didn't embark on a career in film, television or even musical theater, she did begin performing at Universal Studios and Busch Gardens in events ranging from Christmas from the Heart and Elmo Rocks to Halloween Horror Nights and Mardi Gras Parade. She even took a gig as a scare actor in Undead in the Water for the American Victory Ship in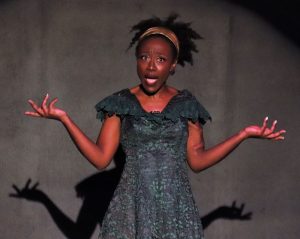 Tampa and, presciently, the Frog Princess for Parties with Character. But all the while, she was falling under a dire spell.
No, Krystle didn't nibble on a poisoned apple. No, she didn't prick a slender finger on an enchanted spindle or lose a glass slipper at the stroke of twelve. Instead, her own body was turning on her. But for the longest time, she didn't read the signs correctly. She thought that she was merely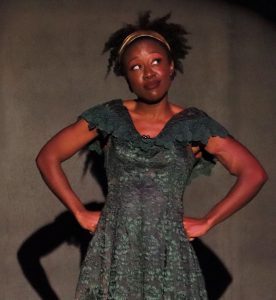 overextending herself, burning the proverbial wax candle at both ends.
"In 2016, I was performing in a high-energy outdoor show at Busch Gardens and also working full-time at a home for women who are survivors of domestic violence," Krystle relates. "I figured I was working myself too hard because I was fatigued, falling asleep, a lot, and experiencing some swelling. My skin was itchy and I had this awful taste in in my mouth. But I ignored all of these signs. Then I visited my mom and she saw how big my feet and legs were and she immediately took me to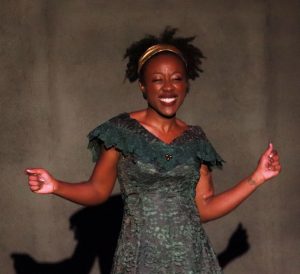 see a doctor."
Fans of the Hallmark Mystery Channel may be struck by the parallel to the made-for-television Christmas movie Once Upon a Christmas Miracle. There, a introspective Christmas-obsessed nursing student by the name of Heather Kruger also experiences symptoms of fatigue and weakness that she mistakenly ascribes to her impossible schedule until she collapses and her mom takes her to the hospital for blood work and other tests the very next day. But it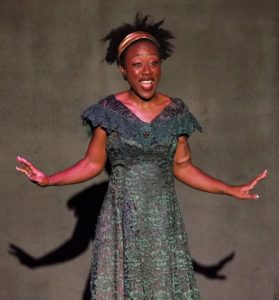 wasn't overwork or even mono. Heather had an autoimmune disease that attacked the cells in her liver. She was, the doctors told her, in Stage 4 liver failure. She needed a live-donor liver transplant in order to save her life.
"Before I could even get my results back, I ended up in the emergency room," continues Krystle, who hadn't heard of the film before this interview. "My blood pressure shot up and my heart was racing. But the ER doctor was dismissive. He told me that a lot of black people have high blood pressure and sent me home. The next day,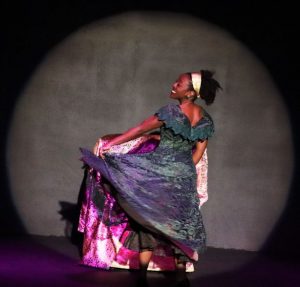 the doctor my mom had taken me to called with the news that my kidney function was less five percent. I had Stage 5 kidney failure!"
It was profiling of a different nature, and could have led to an equally disastrous result. But that's a story for another time.
In Once Upon a Christmas Miracle, a perfect stranger by the name of Chris Dempsey came to Heather Kruger's rescue. Although he didn't know her, he got screened and ended up donating fifty percent of his liver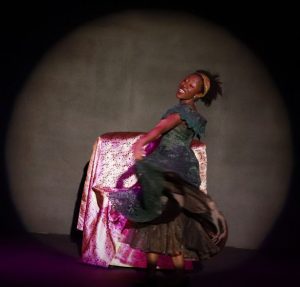 in order to save her life. As they get to know one another and each other's families, they fell in love, got married and lived happily ever after. Although the filmmakers and distributors did not market or promote the film as a modern day fairy tale, they certainly were aware of the implication. In the final scene, Dempsey shows up in a glittering white horse-drawn carriage right out of Sleeping Beauty. Instead of a sparkling glass slipper, he extends a shimmering wedding ring. [Based upon a real-life story, Once Upon a Christmas Miracle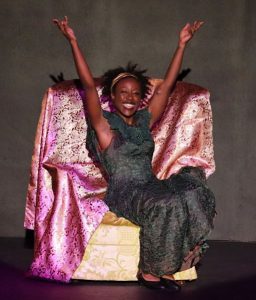 stars Aimee Teegarden as Heather Kruger, Brett Dalton as Chris Dempsey and Lolita Davidovich, Cassandra Potenza, Nancy Sorel and Thom Zimerle. The popular film will no doubt be included in Hallmark Mystery Channel's Countdown to Christmas 2020, which starts on Friday, October 23. Check online to see when the film will be aired.]
Like Heather Kruger, Krystle hoped for a living donor. Her dad, her brother and her very best friend all got tested. None were matches and there would be no Chris Dempsey or other handsome prince coming along to rescue her. Instead, for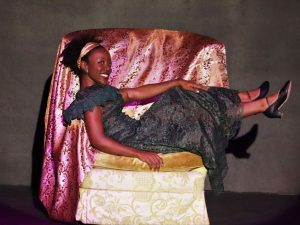 the next four years Krystle's lifeline became the 12 hours of dialysis she endured each week.
It wasn't easy.
In addition to the considerable time spent traveling to and from appointments and receiving the treatment itself through a port surgically implanted in her forearm, Krystle quickly discovered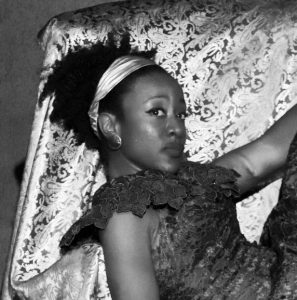 that she had to carefully monitor her diet and fluid intake. And then there were the emotions – sadness, anger, anxiety and fear at one end of the spectrum; gratitude and hopefulness at the other.
But Krystle has the mental make-up and emotional constitution of a warrior princess. She refused to let dialysis blunt her joie de vivre. With the support of both family and friends, she continued to perform at Universal, Busch Gardens and for Parties with Character (where she made up fictions to explain the port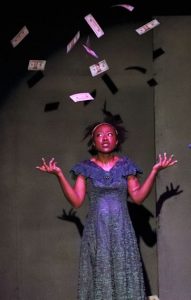 to the curious kids she entertained). Sure, she experienced fatigue and periods of down time, but she was determined to live life to the fullest and bring joy to the children and others she had the good fortune to entertain. In the process, she brought joy to herself.
"The performing is what really kept me going," Krystle explains. "I love it and it gives me energy, so I'd just power through [the fatigue]. I did Universal and was able to do the[ir] Mardi Gras [Parade]. But in between, I was just sitting. I definitely had some issues, but I was motivated. I was very fortunate."
Krystle didn't just soldier on. She learned other valuable lessons from the experience.
"It
taught me when and how to hit pause when I feel overextended – a lesson I definitely needed to learn."
She also started a blog. Her posts not only enabled her to process all that was happening to her. They let others fighting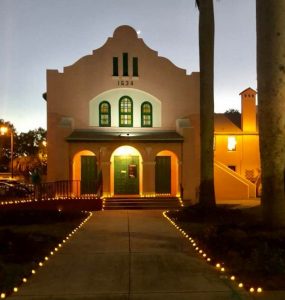 organ failure or facing indefinite dialysis like her know that they aren't alone. And this experience may one day inspire her to explore the realm of screen and playwriting.
Then one day no long ago Krystle got her miracle! Hers came at Easter rather than Christmas, and from someone who'd passed away rather than a living donor like Chris Dempsey. It was an example of generosity and sacrifice rather than rescue and quid pro quo. That fit, because like The Princess Who Kissed a Frog, Krystle "Kryscendo" Pitts is more likely to be the one doing the rescuing than the other way around. To know Krystle is to know that she takes responsibility for her own destiny, her own success and her own happiness.
And she isn't afraid to work to achieve her goals.
"[The Princess Who Kissed a Frog] is the only princess who's ever had a job," Krystle wryly observes. "She's the first and only African-American princess. That's pretty major. And she's inspiring. She had a goal she worked toward, and that's a great message for young girls. She didn't set out to meet a prince. She set out to open her own restaurant and share her food. She's very strong willed, which I can appreciate. She'd definitely reject the notion of needing saving."
But what would The Princess Who Kissed a Frog make of the #metoo movement? Dis! was first workshopped in 2009 at Pearl Studios in New York City and had its first Off-Broadway reading three years later before opening in a limited-engagement run Off Broadway in December of 2014 before being transferred to an open-ended run at the Westside Theatre in 2015. Although "Me Too" first appeared in the lexicon on Myspace in 2006, it did not explode into a worldwide movement until October of 2017 in response to revelations of widespread and pernicious sexual abuse by film mogul Harvey Weinstein.
The story of The Princess Who Kissed a Frog is subject to competing interpretations. In the sanitized popular view, the poor prince is turned into a frog by an evil witch and is restored to his human form and regal stature when our obedient, kind-hearted and good-natured princess gives him a kiss. The other interpretation is that the frog withholds giving our inexperienced young princess something that she wants until she accedes to in allowing him into her bedroom and onto her pillow, a metaphor for an unwanted and inappropriate sexual advance which her father (a stand-in for patriarchal society) condones because, after all, a good girl keeps her promises no matter how improvidently given. (And let's not even get started on the name-calling and harassment that prompted Ellspeth to turn "the prince" into the amphibian that represented his slimy true nature!)
But I digress.
What The Princess Who Kissed a Frog would or would not tolerate distracts from the courage that our real-life warrior princess displayed in portraying the character in the first place. She accepted the role less than four months after a kidney transplant during a period of time in which a highly-infectious virus is running rampant throughout the state of Florida (and the rest of the world) even though she takes three immunosuppressant medications to prevent her body from rejecting her new organ! That takes golden balls!
"I felt very comfortable with the whole process," Krystle demurs, referring to the pandemic protocols Lab Theater implemented to cast, rehearse and film Disenchanted: Stay-At-Home Version.
And as she does with all of her experiences, Krystle drew several life lessons from her work on stage and behind the scenes at Lab Theater.
"I still love singing, but this gives me the confidence to try my hand at both comedy and drama." Of course, that presupposes that the role is interesting, challenging and, above all, important.
With a new lease on life, Pitts has that rare opportunity to redefine what's important to her and choose the direction in which she wants to go. No prince is needed in making these decisions. Krystle "Kryscendo" Pitts is her own woman – a princess of her own making.
LabTV's Disenchanted: Stay-At-Home Version screens September 18 and 26 at 8:00 p.m. before concluding with a 2:00 p.m. matinee on Sunday, October 4.
September 10, 2020.