'Buck's Backyard' finalists to make final presentations to Public Art Committee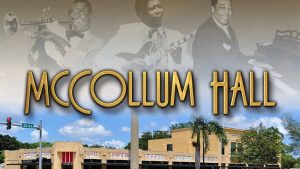 Finalists J.P. Almonacid and Erik Schlake will present their final designs for the Buck's Backyard Mural Project at McCollum Hall to the City of Fort Myers Public Art Committee at 4:00 p.m. on Tuesday, September 15. The Committee meets in public session in City Council Chambers at City Hall, which is located at 2200 Second Street in downtown Fort Myers.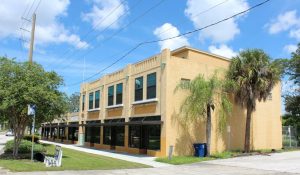 Area residents, business owners and other interested parties are invited to attend the meeting for purposes of expressing their preference for which artist should be awarded the commission.
During its heyday, McCollum Hall was considered the jewel of
the Dunbar business community. The two-story 10,000-square-foot Art Deco building was part of the "Chitlin' Circuit in the 1930s and '40s" and the second-floor dance hall hosted such internationally-renowned musicians as Count Basie, Louis Armstrong, B.B. King, Lionel Hampton, Otis Redding, Lucky Milliner and Duke Ellington and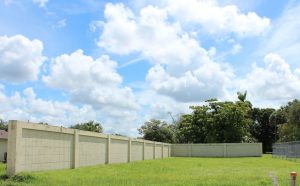 his orchestra. During performances, area residents would gather in the parking lot, where they would play along with the musicians inside on slap boxes, harmonicas and other instruments, eat barbeque, drink beer and smoke cigars. The venue was also the site of boxing matches, dances and other social events. Affectionately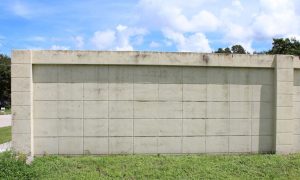 named Buck's Backyard after the building's owner Clifford "Buck" McCollum Sr. (6th photo), the grounds and parking lot also became the epicenter of impromptu jam sessions, social events and just plain hangin' out.
The mural project will be painted on seventeen concrete panels on the eight-foot-tall wall that separates McCollum Hall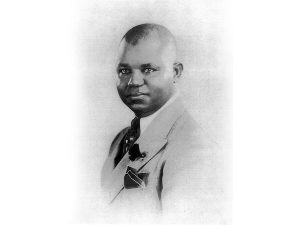 from the residential neighborhood just to the north. The Fort Myers Mural Society anticipates that work on the mural will begin in early January and be completed by April 30, 2021.
Almonicid and Schlake were chosen from a field of nine applicants by a gold star five-member selection committee who scored the artists' submissions on the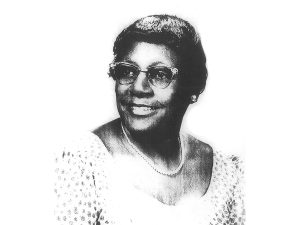 basis of originality, technical ability, visibility by motorists passing by on Martin Luther King, Jr. Boulevard, style and how well their designs express the Buck's Backyard theme. Each finalist will be given 15 minutes to present their final designs to the Public Art Committee. Following the presentations, stakeholders, community members and other interested parties are invited to provide input on each design before the Committee selects the winning artist.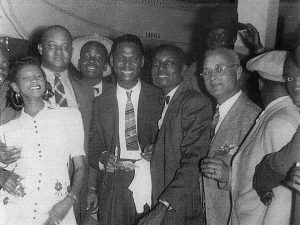 Born in Chicago in 1974, J.P. Almonacid was raised in Broward County, where he was heavily influenced by graffiti and graphic arts. He moved to Bogota in 1993, where he pioneered the graffiti and street art culture that exists in Columbia today. During this period, Almonacid enjoyed exhibitions at Carlos Nieto Gallery in Bogota (2009), the Museum of Contemporary Art of Bogota (2007), Alianza-Colombo Fransesa Santa Marta (2003) and Quinta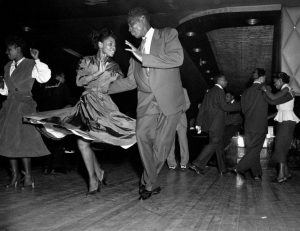 San Pedro Alejandrino Museum in Santa Marta (2002) and executed mural commissions at Vertical Aviation in Bogota (2013), Productos Morgan Tenjo Columbia (2011) and for Marcela Moreno of Bogota (2012, 2010). Since moving to Fort Myers in 2018, J.P. has participated in group shows at Arts for ACT Gallery and the Sidney & Berne Davis Art Center.
A New York native,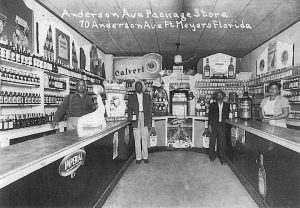 artist Erik Schlake brings a combination of European decorative, contemporary and street art influences to his mural and decorative projects, which often include trompe l'oeil, grisaille, and other traditional decorative elements which combine to create a style he refers to as "modern traditionalist." In addition to participating in street art festivals such as ArtFest Fort Myers, the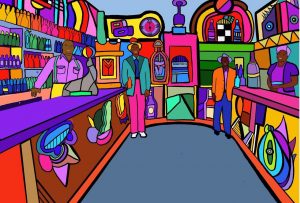 Sarasota Chalk Festival, Safety Harbor Bloomn' Chalkfest, Lake Worth Street Painting Festival and Marietta Chalktoberfest, Erik has attended the Corsico di Internazionalle de Madonnari in Naples, Italy and the 2017, 2018 and 2019 Salon, which is recognized as the most important and significant gathering of decorative painters from around the world.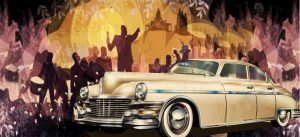 "There is something powerful about changing an entire environment through murals or decorative arts … [Y]ou are not only able to transform the space, but how people view themselves in that space." Examples of Schlake's work can be found locally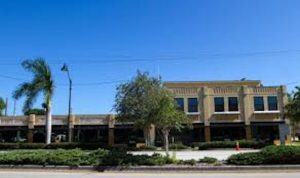 in Fort Myers, Naples, Cape Coral and Punta Gorda.
The City of Fort Myers designated McCollum Hall as an historic landmark in 1998 and the Fort Myers Community Redevelopment Agency purchased the property ten years later, immediately undertaking to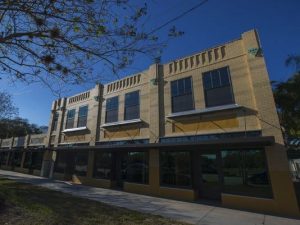 restore the property to its original grandeur. It passed the baton to McCollum Redevelopment Associates, LLC/REVA Development Corporation in 2018. The developer expects to complete the interior restoration of the dance hall and retail spaces by the end of 2020. When it is placed back in service, McCollum Hall is projected to create 75 jobs (43 of which will be permanent) and introduce one restaurant, up to five retail spaces,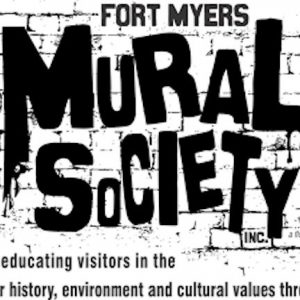 and a multi-use event space to the community.
By paying homage to the property's backstory, the mural project will compliment REVA's restoration effort and add to the site's storied legacy.
For more information, please contact Shari Shifrin, Executive Director of the Fort Myers Mural Society at 239-461-7245 or Thomas P. Hall, City of Fort Myers Public Art Consultant at 239-691-2292.
September 8, 2020.
RELATED POSTS.