Tom Rex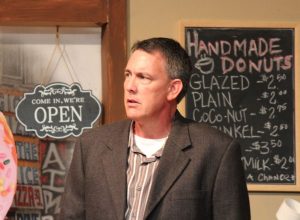 Tom Rex plays the role of brusque Russian entrepreneur Max Tarasov in The Studio Players' production of the Tracy Letts' dramedy Superior Donuts. Rex was also seen with The Studio Players in Nuts, Don't Talk to the Actors, and as Schultz in Annie Baker's Circle Mirror Transformation.
Tom also performs virtually in short films and locally with The Naples Players, where he not only trained extensively, but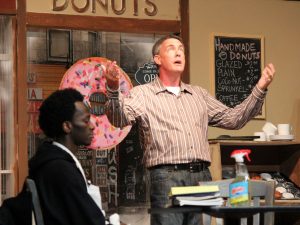 worked backstage on multiple TNP productions. His TNP credits include A Christmas Carol (the Musical), Mary Poppins, Footloose, Escanaba in da Moonlight, the role of Joe Foster in The Naples Players' virtual performance of Becky's New Car, and West Side Story for TNP's Readers Theatre.
November 28, 2020; revised October 31, 2023.