Actors, artists, filmmakers and events in the news December 1-7, 2020
Grouped under headings that include art openings, film, outdoor art fairs and festivals and theater are advances, announcements and articles about the actors, artists, filmmakers and events making news in Southwest Florida this week:
1     ACTORS
Drexler reunites with Grey in 'Parallel Lives: The Kathy & Mo Show'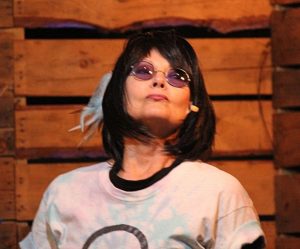 Lauren Drexler reunites with Kathy Grey in the Alliance for the Arts' production of Parallel Lives: The Kathy and Mo Show. Lauren is known for stellar performances as Mrs. Chumley in the Mary Chase classic Harvey, melancholy teacher Heather Clark in Johnna Adams' Gidion's Knot, terminally-ill Dr. Katherine Brandt in Moises Kaufman's 33 Variations and Annie Iversen in Jordan Hall's Kayak. Go here to view Lauren's full theatrical profile.
_____________________________________________________
Grey reunites with Drexler in 'Parallel Lives: The Kathy & Mo Show'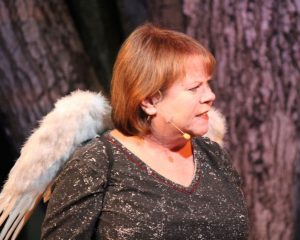 Kathy Grey reunites with Lauren Drexler in the Alliance for the Arts' production of Parallel Lives: The Kathy and Mo Show. "Lauren and I first performed [Parallel Lives] at the Pirate Playhouse under the guest direction of Bill Taylor in 1996," Kathy notes. "At the Alliance, we brought the show back again in 1998, 2004 and in 2007. It's like singing and perfecting a favorite aria." Go here to see what other shows Kathy's been in.
______________________________________________________
Rachael Endrizzi in 'Great American Trailer Park Christmas Musical'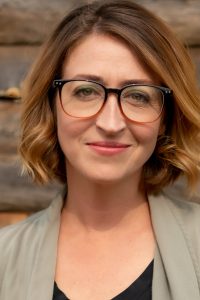 Rachael Endrizzi is appearing through December 26, 2020 at Off Broadway Palm in The Great American Trailer Park Christmas Musical. Her extensive and impressive acting resume includes A Christmas Carol: A Live Radio Show (Off Broadway Palm), The Medora Musical 2019 (Burning Hills Singer), Suzanne in Don't Dress for Dinner, Actor/Violinist in The Temple Bombing, Lady Capulet in Romeo & Juliet, Maggie Saunders in Lend Me a Tenor, Dinah in The Dixie Swim Club, Suzette in Don't Dress for Dinner, Lana Sherwood in It's a Wonderful Life: a Live Radio Play, Bamby Lynn in Knock 'Em Dead, Mrs. Little in Stuart Little and Wendy Darling in The Terrible Tragedy of Peter Pan. Go here for Rachael's full profile.
____________________________________________________
Rachael Lord in 'Great American Trailer Park Christmas Musical'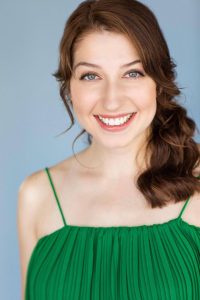 Rachael Lord is appearing through December 26, 2020 at Off Broadway Palm in The Great American Trailer Park Christmas Musical. Lord's other stage credits include Snow White in Lab Theater's hybrid film-theater production of Disenchanted: A New Musical Comedy!, Sabine in In Flight: The Story of Sabine Van Dam (Gulfshore Playhouse touring production), ensemble in Shipwrecked (an adaptation of Shakespeare's The Tempest for Gulfshore Playhouse and The Naples Philharmonic at Artis-Naples), Showgirl in Step Right Up (RWS Entertainment Group), Faith in Respect: A Musical Journey of Women (Clandestine Arts), Cherry in The Impossible Club (a staged reading for the Winter Park Playhouse) and Martha in The Secret Garden (Florida Southern College). Go here for her full profile.
___________________________________________________
Erica Sample in 'Great American Trailer Park Christmas Musical'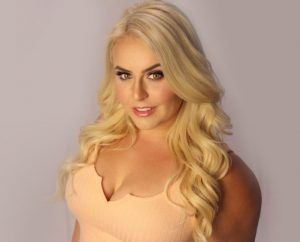 Erica Sample is appearing through December 26, 2020 at Off Broadway Palm in the role of Darlene in The Great American Trailer Park Christmas Musical. Erica's recent credits include Roxie Hart in Chicago, Judy Haynes in White Christmas, Sister Mary Robert in Sister Act and Sophie in Mamma Mia for The Naples Players) and Maggie in Kinky Boots and Charlotte in Charlotte's Web in Broadway Palm/Prather Entertainment's Children's Theater, Off Broadway and main stage productions. Go here for Erica's full profile.
_____________________________________________________
Kevin Hendricks plays Dasher in 'The Eight: Reindeer Monologues'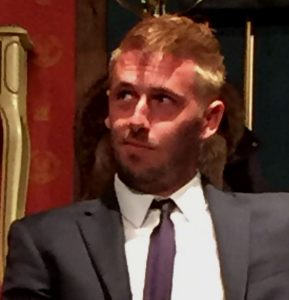 Scandal erupts at the North Pole after one of Santa's reindeers accuses him of sexual assault. Now, it's all about to come out, including all those rumors you've heard about him and the elves, not to mention Rudolph's dirty little secret! And Kevin Hendricks (Cat on a Hot Tin Roof, A Streetcar Named Desire) plays Santa's lead reindeer, Dasher, who's got his boss' back. Go here to view Kevin's profile. And you can read here how for Kevin Hendricks, the tug of theater isn't what you might suspect.
_______________________________________________________________
For Dasher, silence is golden and Santa's accuser needs to take one for the team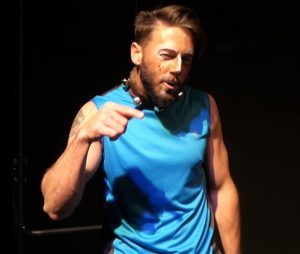 Santa's been accused of sexual assault and his elite eight sleigh team are sharply divided on the propriety of the allegations. Not whether or not they're true  – but whether the victim should just keep her mouth shut and fly quietly into the night rather than tarnish the reputation of Kris Kringle, given all the good he has done for so many children and reindeer throughout the ages. It is Dasher who gives voice to those who feel it is incumbent on victims to keep mum for the greater good. Go here for more.
____________________________________________________
Mike Dinko plays Hollywood in 'The Eight: Reindeer Monologues'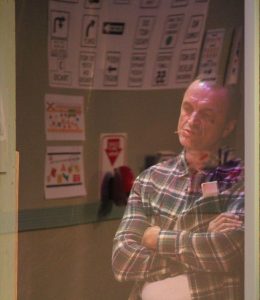 Scandal erupts at the North Pole after one of Santa's reindeers accuses him of sexual assault. Now, it's all about to come out, including all those rumors you've heard about him and the elves, not to mention Rudolph's dirty little secret! But Hollywood (aka Prancer) is not having it. "It's a ridiculous distraction from what's really important, making Prancer Three." Dinko's appearance as Hollywood isn't Mike's first in The Eight. In 2015, he played Dasher in the show for Annette Trossbach and Lab Theater. Go here for Mike's other stage and film credits.
________________________________________________________
Hollywood wants everyone at North Pole to remember big picture – him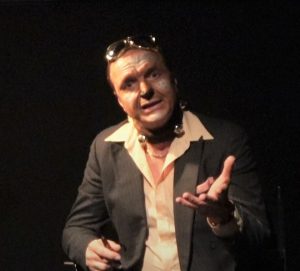 The North Pole is in an uproar. One of Santa's elite eight sleigh-puller has accused him of sexual assault. The other seven have something to say, including Hollywood, who is played by Mike Dinko. Hollywood is pissed – not at Santa for putatively raping his stable mate, but at Vixen for going public with her accusations – and in so doing, taking the spotlight off him, thereby usurping his plans and opportunities. "It's a ridiculous distraction from what's really important, making Prancer Three," points out Mike Dinko. Go here for the rest of this preview.
___________________________________________________________
Hollis Galman is Marty in Studio Players in 'Circle Mirror Transformation'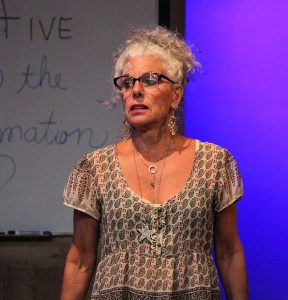 Hollis Galman plays the part of Marty in The Studio Players' production of Circle Mirror Transformation. Her most recent stage credits include the larger-than-life role of Masha in Vandy and Sonia and Masha and Spike, which represented her Studio Players' debut. Hollis made her directorial debut with The Studio Players in Walter Cronkite Is Dead. Go here for more. Circle Mirror Transformation runs through December 13.
____________________________________________________________________
Gerrie Benzing plays former actress in Studio Players' 'Circle Mirror Transformation'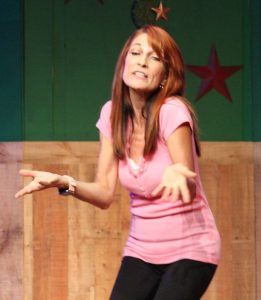 Gerrie Benzing plays the part of Theresa in The Studio Players' production of Circle Mirror Transformation. Theresa is a complicated, problematic and, at times, downright unsympathetic character who must be played with a circumspect obtuseness (as opposed to mere cluelessness) in order for the audience to connect with her. Benzing doesn't just accomplish that objective. Through Lilly's direction and the assist of her cast mates, she transforms Theresa into a catalyst for the emotional fractures suffered by all of the other characters – except for Lauren, who's more bemused than disturbed by Theresa's persona and antics.
It's Benzing's best performance by far.
Gerrie has performed in more than 14 productions at Cultural Park Theater, the Laboratory Theater of Florida and Theatre Conspiracy at the Alliance for the Arts, but this role marks her Studio Players debut. Go here to see Gerrie's impressive stage and other credits, and go here for an interview Gerrie gave Art Southwest Florida in August of 2019 that provides insight into her deep and abiding love of all things theater.
____________________________________________________________
Rosie DeLeon plays Lauren in Studio Players 'Circle Mirror Transformation'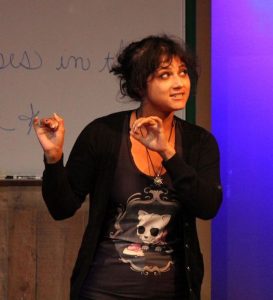 Rosie DeLeon plays the role of Lauren in The Studio Players' production of Annie Baker's Circle Mirror Transformation. Lauren is a reserved and self-conscious high schooler who takes a workshop to give her and edge in landing  the lead in her high school's impending production of West Side Story but gets more than she bargained for when she enrolled in the class. Rosie is best known in theater circles as a talented, go-to sound and lighting director/technician. But she has also appeared often on the boards at various Lee County venues. Go here to see her stage credits.
________________________________________________________
Tom Rex plays Schultz in Studio Players 'Circle Mirror Transformation'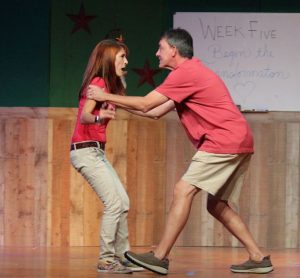 Tom Rex plays the role of Schultz in The Studio Players' production of Annie Baker's Circle Mirror Transformation. Rex is marvelous and memorable in the role of Theresa's cast-aside ex-boyfriend. He was most recently seen as Joe Foster in The Naples Players' virtual performance of Becky's New Car. Other recent roles include TNP's Escanaba in da Moonlight, Don't Talk to the Actors for The Studio Players and West Side Story for TNP's Readers Theatre. Tom has also trained extensively with TNP and has worked backstage on multiple TNP productions.
_________________________________________________________________
Greg Wojciechowski plays James in Studio Players' 'Circle Mirror Transformation'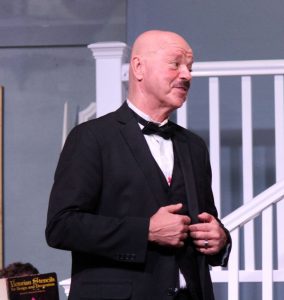 Greg Wojciechowski is taking over the role of James in The Studio Players' production of Annie Baker's Circle Mirror Transformation. Greg is a retired lawyer from Chicago who moved to Fort  Myers in 2011. That's when he also exchanged the courtroom for the stage. He has been in numerous productions in various venues in Southwest Florida. Some favorite roles include Norman Thayer in On Golden Pond for Cultural Park Theater, Teddy Brewster in Arsenic and Old Lace, Ken Gorman in Rumors at New Phoenix Theatre, and Lady Bracknell in The Importance of Being Earnest for Cultural Park Theater.
_______________________
2    THEATER
Drexler and Grey reunite for 'Parallel Lives: The Kathy and Mo Show Abridged'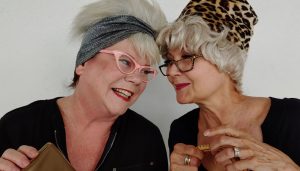 Coming to the Alliance's GreenMarket stage December 3-12 is Parallel Lives: The Kathy and Mo Show Abridged. It consists of a series of comic vignettes written in 1986 by Kathy Najimy and Mo Gaffney. The show reunites Lauren Drexler and Kathy Grey as capricious goddesses and more.
Go here for the rest of this advance, and here for play dates, times and ticket information.
________________________________________________________________
Great American Trail Park Christmas Musical at Off Broadway Palm thru Dec. 26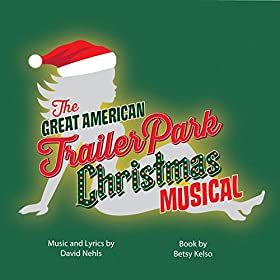 The Great American Trailer Park Christmas Musical is on stage in the Off Broadway Palm through December 26. It's Christmastime in Armadillo Acres mobile home community in Starke, Florida and everyone is filled with visions of kegnog and beer. But while the residents are preparing to decorate for a holiday contest, a new Scrooge-like resident begins to wreak havoc on the festivities.
Betty, Linoleum, Pickles and Rufus are bound and determined to break the "Armadillo Acres curse" and finally win this year's contest for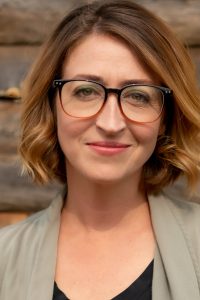 the most festive trailer park in Northern Florida, but newcomer Darlene is having none of it. Her trailer is sans decorations save for a few "no trespassing" signs. What ensues is a cat-fightin', sun-worshippin', chair-throwin' rowdy good time!
The show stars Rachel Endrizzi (A Christmas Carol: A Live Radio Show, Don't Dress for Dinner), Rachael Lord (Snow White in LabTV's Disenchanted: Stay-At-Home Version, In Flight: The Story of Sabine Van Dam for Gulfshore Playhouse), Ken Quiricone, Erica Sample (Judy Haynes in White Christmas, Roxy Hart in Chicago for The Naples Players), Dianne Stone Fussaro (Murder in Paradise) and Rob Summers. The show runs through December 26.
_______________________________________________________________
'Holiday Inn the Broadway Musical' at Broadway Palm on through December 26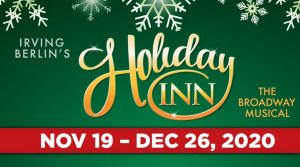 Holiday Inn the Broadway Musical is on the Broadway Palm Dinner Theatre mainstage through December 26. This heart-warming story follows Jim as he leaves the bright lights of show business as well as his dance partner and fiance' to settle down in a farmhouse in Connecticut. His luck takes a
turn for the better when he meets a spirited schoolteacher by the name of Linda who has talent to spare. Together, they turn the farmhouse into a seasonal inn with show-stopping performances to celebrate each holiday from Thanksgiving to the Fourth of July. But when Jim's best friend, Ted, tries to lure Linda away to be his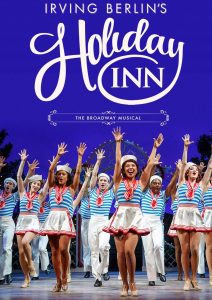 new dance partner in Hollywood, will Jim be able to salvage his latest chance at love?"
Based on the 1942 film starring Bing Crosby and Fred Astaire, the Holiday Inn plot serves as the perfect backdrop for spectacular choreography and such Irving Berlin classics "Shaking the Blues Away," "Blue Skies," "Easter Parade," "Heat Wave," Cheek to Cheek," "It's a Lovely Day Today" and "White Christmas."
The show runs through December 26. Please go here for show pricing, times and dates or call the box office at 239-278-4422. Broadway Palm Dinner Theatre is located in Royal Palm Plaza, which is located at 1380 Colonial Boulevard in Fort Myers.
__________________________________________________
CFABS Community Players offer bit of Elvis this holiday season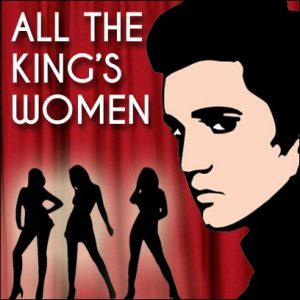 The Centers for the Arts Bonita Springs is offering a bit of Elvis this holiday season with playwright Luigi Jannuzzi's heart-warming comedy All the King's Women December 3-6 at the Center for Performing Arts in the Moe Auditorium and Film Center. The play follows the lives of 15 women and the effect that Elvis had on them over the course of his career. With sketches centered around Elvis, audiences see the changing times through the years – from when Elvis purchased his first guitar to meeting Nixon, Andy Warhol's Factory workers trying to sell Elvis on art, and even meeting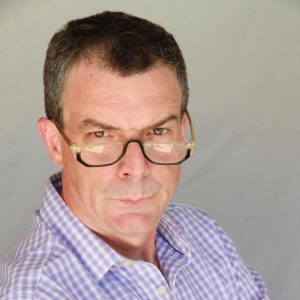 a guard of Graceland in the days following the King's passing.
"It's seriously funny stuff," says the Centers' Theatre Director Frank Blocker. "The play also celebrates women's progress over the years as well as the changing times of the country and the world."
As an early Christmas present, the Center is giving away a Bradford Exchange commemorative Elvis plate at each performance.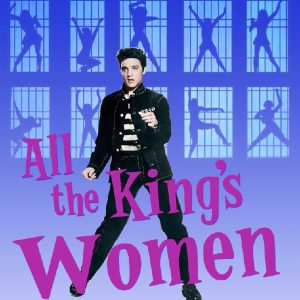 "So, we're truly serving up Elvis on a platter here," quipped Blocker, who has directed several productions in Atlanta and New York and has recently taken on all theater-related programming at the Centers, including youth productions.
The play premiered at the Way-Off Broadway Theatre and has been a staple across the United States ever since. The playwright, Jannuzzi, is well-known for his monologues and short plays, having been a Samuel French finalist more than a dozen times and was a recipient of a Goshen Playwriting Peace Prize.
The cast includes Kim Bradshaw, Patti Caroli, Leeanne Chiaramonte, Shaun Cott, Rose Curreri, Brianna Rodriguez Day, Melissa Hennig, Judy Koloski, Cindy Hile, Terry Libby, Sofia Rivera, Leslie Sanderson, Marilyn Schweitzer, and Jennifer Valiente. Kip Jones plays the guard, and Vic Caroli and Dave Elliot provide radio announcer voiceovers.
Joining Blocker on the creative team producing the show is Assistant Director and Stage Manager Toni Palumbo.
All the King's Women performs December 3-6, with shows at 7:00 p.m. Thursday through Sunday, and 2:00 p.m. matinees on Saturday and Sunday matinees at 2:00pm. For tickets and information, please call 239-495-8989 or visit artcenterbonita.org.
__________________________________________________________________
CFABS Community Players holding 'Funny Shorts LIVE!' auditions December 8 & 9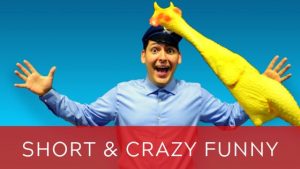 The CFABS Community Players is holding open auditions for Funny Shorts LIVE! on December 8 & 9 in the Moe Auditorium at the Center for Performing Arts, 10150 Bonita Beach Road, Bonita Springs, Florida 34135. Funny Shorts LIVE! is comprised of six hilariously funny short plays. They'll be performed at 7:30 p.m. on Friday, January 15. 

Funny Shorts LIVE! is an extension of the Center's wildly popular Stage IT! 10-Minute Play Festival, an annual competition and book publication that draws playwrights from around the world.
________________________________________________________
Marco Players producing Ken Levine's 'On the Farce Day of Christmas'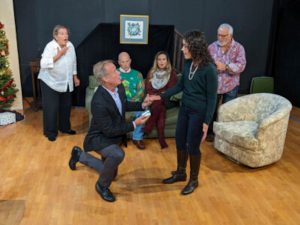 The Marco Players is producing Ken Levine's On the Farce Day of Christmas through December 13. The comedy revolves around Wendy who, to keep her religious mother from knowing she's divorced, pays her ex to pose as her husband when she goes home for the holidays. Havoc ensues.
According to Levine (whose credits include Cheers, M*A*S*H, Frasier), farces require two key ingredients. The first is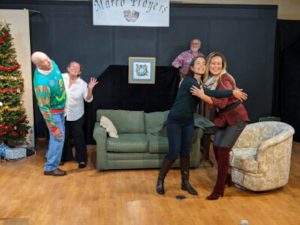 jeopardy.
"[There must be] something the characters need so badly [they] are willing to go to the greatest lengths to achieve," says Levine. "The situation can be totally absurd to us, but to the characters themselves, they're very real. In fact, the greater the jeopardy the crazier they can act."
The second ingredient is a lie.
"A character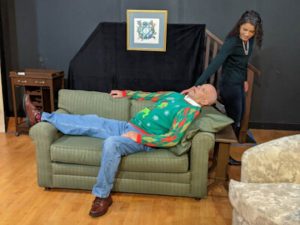 lies and then to keep from getting caught, must lie again," Levine explains. "The lies multiply; the character digs himself into a deeper hole. And generally, there are several characters forced to lie. Often the lies contradict each other."
At the risk of stating the obvious, a good farce demands that the plot unfold with split-second timing and precision and the pressure can never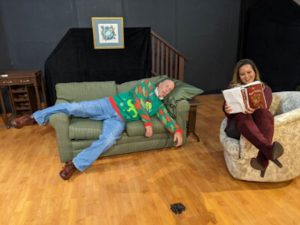 let up.
"Constant roadblocks must be introduced," Levine adds. "Complications on top of more complications, the vice tightens…and tightens…and tightens."
Generally, farces take place in real time. There are no fade outs, no dissolves, no relief.
"And as the piece builds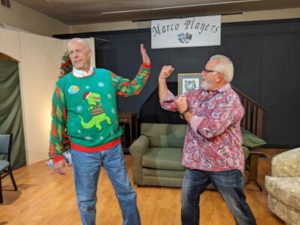 the pace quickens," Levine observes. "If done right, a farce should be a snowball rolling down a hill, gaining momentum and size."
Neil Simon (Rumors) is quoted as saying, "At the final curtain, the audience must be as spent as the actors, who by now are on oxygen support. If the audience is only wheezing with laughter, you need rewrites or actors with stronger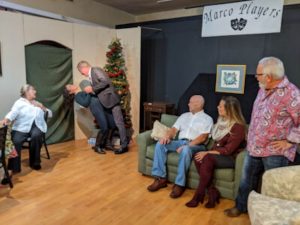 lungs."
Sharon Isern plays the part of Wendy, and if you know her work-out regimen, then you can be assured that she has Superwoman-strength lungs. She's also an actor with an exponentially-expanding resume. Go here to see her stage and other credits.
"The talented cast and crew under Paula Keenan's direction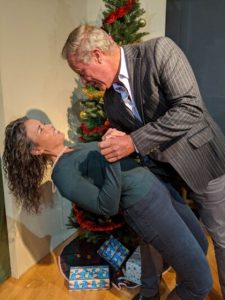 have been working hard to bring this endearing play to life," Isern reports. "It's a beautifully-written romantic comedy, and [this ] might be its second production ever."
Joining Isern in the cast are Gregg Birr as Gary, Ty Szumigala as Wendy's father, Matt Flynn as Chip, Kay Mayr & Nancy Martin as mom, and Emery Pulse as Karen.
Director Paula Keenan has been with The Marco Players five seasons, four as a director. In the last few seasons, she directed A Doublewide, Texas Christmas, Come Blow Your Horn and Flamingo Court.
Her most recent on-stage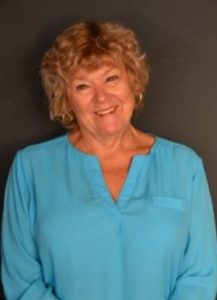 appearance was as the ever-whining Sonia in Vanya and Sonia and Masha and Spike for The Studio Players. Paula has directed local performances of Over the River and Through the Woods, Bakersfield Mist, Agnes of God, and The Cocktail Hour.  Additionally, she directed Neil Simon's The Odd Couple, when produced in Cuenca, Ecuador in October, 2018.
The show runs November 25 through December 13, 2020, with performances Wednesday through Saturday at 8:00 p.m. and 3:00 p.m. matinees on Saturday and Sunday. For tickets or more information, please call the Box Office at 239-642-7270 or visit https://www.themarcoplayers.com/the-farce-day-of-christmas/.
___________________________________________________
The Naples Players hosting Drive-In Movie Nights off 5th Avenue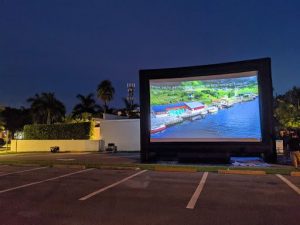 The Naples Players (TNP) is hosting bi-monthly TNP Drive-In Movie Nights. Sponsored by The Inn on 5th, these events are held in the newly refinished 50-car lot located at 300 8th Street South, just one block north of the iconic 5th Avenue South home of The Naples Players Community Theatre.
Drive-In Movie Nights are part of Discover Culture in Collier,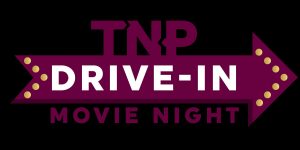 an alternative season of outdoor arts and culture events recently announced by The Naples Players. Each month, two different films will featured.  The scheduled films  will be projected onto a 33-foot screen using a state-of-the-art projection system.  The movie soundtracks will be broadcast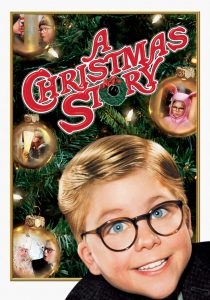 over short-range FM radio to the cars in attendance.
The series continues with A Christmas Story on December 15 & 16. The rest of the schedule through April 2021 is as follows:
December 29-30: Frozen II
January 12-13: Singin' In the Rain
January 26-27: Ghostbusters
February 2-3: Twister
February 16-17: Hairspray
March 9-10: Breakfast at Tiffany's
March 23-24: Beauty & The Beast
April 6-7 :Dirty Dancing
The lot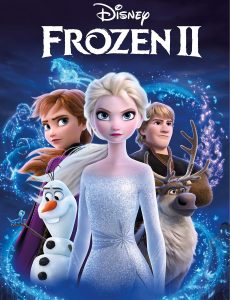 opens for parking at 7:00 p.m. and movies begin promptly at 8:00 p.m. Concessions and non-alcoholic refreshments are available for purchase.
Due to space, ticketing is required in advance. General admission is $45 per vehicle, but current TNP Season Ticket Subscribers receive free admission on select "Season Ticket Holder Nights."
Tickets are available for purchase now at NaplesPlayers.org or by calling the TNP Box Office at (239) 263-7990.
________________________________________________________________
The Studio Players 'Circle Mirror Transformation' on stage through December 13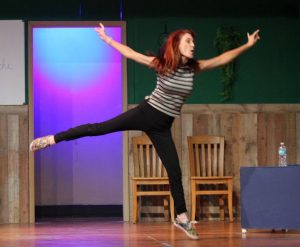 On stage in the Joan Jenks Auditorium at Golden Gate Community Center now through December 13 is The Studio Players' production of Annie Baker's Circle Mirror Transformation. The two-act play chronicles the emotional journey traversed by the instructor and five students who take part in a six-week adult creative drama workshop at a community center in the fictional town of Shirley, Vermont. Go here for a review of the play.
__________________________________
Studio Players casting for 'One Slight Hitch'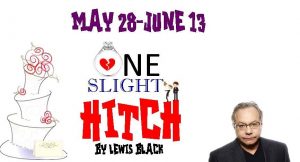 The Studio Players is holding open auditions from 7:00-8:30 p.m. on January 4, 2021 for Lewis Black's One Slight Hitch, a fast-paced, door-slamming farce. It's Courtney's wedding day in 1981, and her mom, Delia, is making sure that everything is PERFECT! The groom is PERFECT. The dress is PERFECT.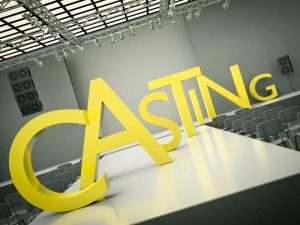 And the decorations (assuming they arrive) will be PERFECT! Then, like in any good farce, the doorbell rings and all hell breaks loose. So much for perfect!
The Studio Players are casting for the following roles:
Doc Coleman – The Father; a general practitioner; a charming, eccentric conservative who's usually straight up.
Ryan – Late 20's to early 30's, he's the ex. In fact, he had lived with Courtney for two and a half years until seven months ago.
P.B – Sixteen-year-old daughter and the loosest in the family.
Melanie – 30-something daughter, a nurse, attractive and deeply psychotic.
Courtney – the bride, 20's to 30's, a freelance writer who has just published her first novel, which was "almost" successful.
Harper – Courtney's fiance'; in his early 30's, he is logical and wealthy.
Sides are available on The Naples Players' website.
The character of Courtney's mom, Delia Coleman, a woman who is in a constant state of panic, has already been cast.
Rehearsals will be three nights per week (M/W/F from 7:00-9:00 p.m.) beginning in March. The show will be performed May 28-June 13.
The Studio Players perform in the Joan Jenks Auditorium at the Golden Gate Community Center, 4701 Golden Gate Parkway, Naples, Florida 34116.
____________________________
3     ARTISTS
Rachel Pierce solo show opens in Capital Gallery at Davis Art Center
Ocean Treasures opened last night in the Capital Gallery at the Sidney & Berne Davis Art Center. It features 48 original oil and acrylic paintings by artist Rachel Pierce. The collection focuses on the natural beauty and abundant wildlife found in our local waters and draws attention to the fantastic creatures that are all around us from fish, octopi, seahorses,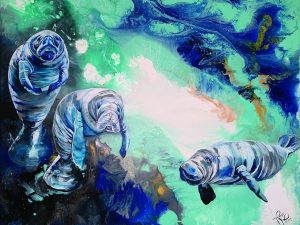 jellyfish and loggerhead turtles to dolphins and manatees. Framed against her flowing modern backdrops, Rachel's subjects pop with both bright, vibrant colors and the emotions the artist experiences as she paints.
Pierce is best known locally as an outstanding veteran TV journalist. Although she now calls Southwest Florida home, Rachel hails from the small Wisconsin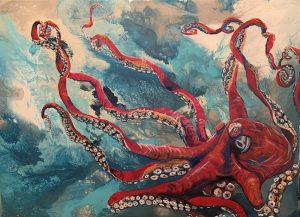 town of Chippewa Falls. Although art was a major focus while she attended college, her passion for journalism prompted her to pursue that as her career. She spent 17 years as a news anchor, first in Eau Claire, followed by Omaha, Des Moines and finally Fort Myers.
Rachel's return to art was both unexpected and surprising. As an active member of the community and a well-known Southwest Florida TV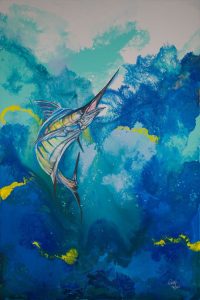 personality, she was asked to emcee dozens of local events each year. In 2018, she was invited to be a celebrity painter and create a design on a large ceramic platter for a fundraising auction benefiting a local non-profit. Everyone was blown away by her talent, and soon people began asking her to paint something for their fundraisers as well. Commissions followed, and within a year of selling her first painting, Rachel's occasional hobby morphed into second career. Within months, she decided step away from the anchor desk and to make art her full-time avocation.
Rachel sells and exhibits her fine art originals in shops and galleries throughout Southwest Florida, as well as  on her website, ByRachelPierce.com,
along with a variety of collectible prints and notecards. And combining her artistic talents with her extensive on-camera experience, she livestreams painting sessions to enthusiastic online audiences at least once a week.
Though she loved her career in journalism – maybe not those daily 2 a.m. alarms – being an artist means painting whenever she wants while, most importantly, being home to raise her four children with her husband.
Ocean Treasures runs through December 21.
_______________________________________________________
Jansen solo show on view at Winter Park's Cornell Fine Arts Museum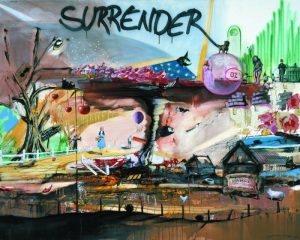 The Cornell Fine Arts Museum is exhibiting a solo show of work by Marcus Jansen through January 3, 2021. Titled E Pluribus Unum, the exhibition focuses on works Jansen created in the last 15 years and is comprised of both large scale paintings and a selection of works on paper (among them a select number of new pieces on view for the first time) that examine Jansen's visual explorations of structures of power and the struggle to grapple with the nuanced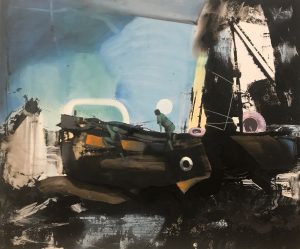 reality of our time. The exhibition is accompanied by an illustrated catalogue.
E Pluribus Unum represents Jansen's first solo museum show in the United States. The Bronx/Fort Myers artist has enjoyed a number of solo shows abroad, however, including shows at La Triennale di Milano Museum in Milan and the Museum Zitadelle  in Berlin, and he participated in the 12th International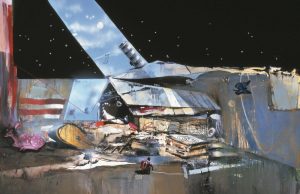 Print and Drawing Biennial in Taiwan at the National Taiwan Museum of Fine Art. Works by Jansen are in collections of the Moscow Museum of Modern Art (MMOMA), The University of Michigan Museum of Art, The New Britain Museum of American Art, The Kemper Museum of Contemporary Art, The National Taiwan Museum of Fine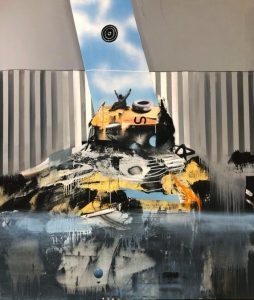 Art, The Housatonic Museum of Art and the Smithsonian Institution in Washington D.C.
Jansen is known for powerful, monumental canvases that address poignant social and political themes. Through the use of an arresting visual language characterized by colorful and expressive brushwork, and references to contemporary and historical issues, Jansen invites viewers to engage in a reflection about the human condition. Jansen continues to explore surveillance and social divides in society and will place his iconic 2010 piece Obscure Line Between Fact and Fiction (3rd photo) to the museum for the show.
_______________________________________________
4     ART SHOWS, EXHIBITIONS & ARTS ORGANIZATIONS
Carmelo Blandino exhibit at Naples Botanical Garden through January 10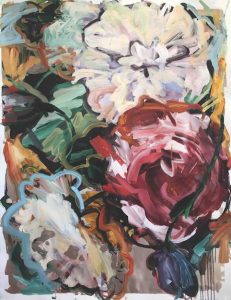 Carmelo Blandino: Convergence​ is on view now through January 10, 2021 in Kapnick Hall at the Naples Botanical Gardens. The paintings in the show were inspired by the Gardens. ​
Blandino is known for luscious, abstract floral paintings that combine the subtleties of classicism with the crackling energy of contemporary expressionism, and this new exhibition brings the viewer in contemplative observation of our interconnected biosphere. Consisting of large-scale, mixed-media paintings featuring flora and fauna in their various stages of magnificent beauty and delicate vulnerability, t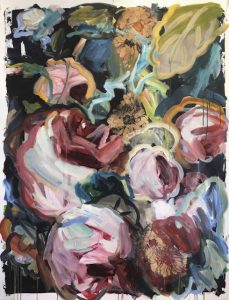 hese paintings reflect human connection to nature and communicate the urgency of our role in its preservation.
Blandino—whose interactive painting process and creative energy encourage the viewer to become part of his work—has produced a new series for this exhibition, drawing inspiration from the living collection at the Garden.
This exhibition is part of the Garden's 2020-21 season dedicated to ​Roots: Power of the Unseen, which seeks to explore the underground foundations that are the lifeblood of our plants, their energy source and their connection to the earth.
Naples Botanical Garden​ is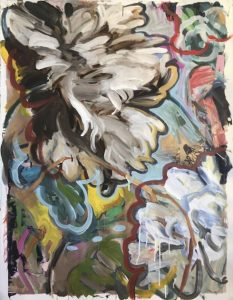 a 170-acre, world-class garden paradise that features plants from around the world. The Garden provides arts, culture, youth and adult education, conservation, wellness and volunteer programs that contribute to the quality of life in Southwest Florida onsite and online at naplesgarden.org. The Garden's living collections are always growing and evolving, leaving our audiences with a deeper engagement with our curated gardens and preserve. Beginning October 1, seasonal hours of 9:00 a.m to 5:00 p.m. Timed entry tickets must be purchased in advance at naplesgarden.org. Regular admission is$20 for adults, $10 for children (4–14). Members and children three and under get in free.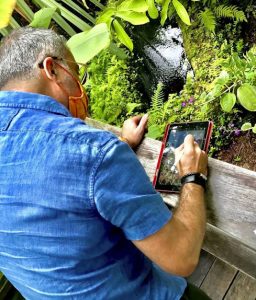 The exhibition has been staged in collaboration with METHOD & CONCEPT. Located at 111​ 10th St South, Unit 112, ​Naples, METHOD & CONCEPT is a gallery, art consultancy and design atelier serving as an incubator, catalyst and purveyor of international emerging and mid-career interdisciplinary artists. METHOD & CONCEPT believes that contemporary craft, fine art and design share a symbiotic relationship, each building upon the other to form a holistic view of the world in which we live. METHOD & CONCEPT is a Thomas Riley Company.
____________________________________________
DAAS December show seeks to process 2020 pictorially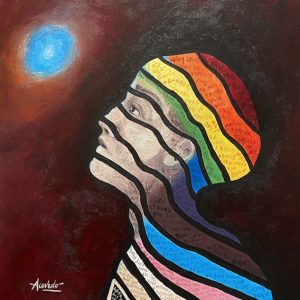 DAAS CO-OP Art Gallery & Gifts is inaugurating a new invitational exhibition in the month of December featuring the art of Southwest Florida creatives who seek to transfer their thoughts about the year 2020 into 20-by-20-inch works of art. The concept for the show evolved from conversations regarding the year's numerous ups and downs, twists and turns and unexpected developments.
For many, 2020 has presented an array of devastating circumstances, social issues and economic crises. The COVID-19 pandemic has cost many lives, with the loss approaching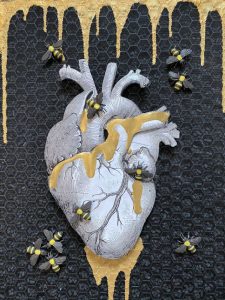 250,000 here in America alone. By contrast, 2020 seemed like a year of resilience and fortitude for others, who see the current times as a way to restore, regroup and reorganize many aspects of their environment.
"We are looking forward to the show and to see how these artists interpreted the theme," says DAAS co-founder, artist and curator David Acevedo. "I hope it serves as a way for artists to let go of the negative aspects of this year and heal. We need to look past this year to a brighter future."
The opening reception is scheduled for Friday, December 4, 2020 from 6:00 to 9:30 p.m. in conjunction with the monthly Fort Myers Art Walk event.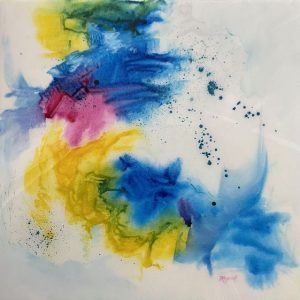 The collective will be on display through January 2, 2021.
"We invite all Southwest Florida art collectors, supporters and enthusiasts to join us for the opening reception on the evening of December 4," states the gallery. DAAS CO-OP Art Gallery & Gifts is located at 1815 Fowler Street in the Butterfly Estates complex in Fort Myers, FL. The gallery's temporary business hours are 10:00 a.m. to 3:00 p.m. Thursday to Sunday. For more information about gallery and/or how to become a member, please visit daascoop.com or call 239-590-8645.
_____________________________________________________
Alliance annual 'Arts & Ends' holiday sale moves outdoors this year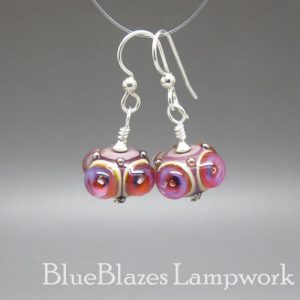 The Alliance for the Arts annual Arts & Ends Holiday Sale is headed outdoors to the ArtsPark and GreenMarket grounds on Saturday, December 5. Artists will set up tables on the walkways surrounding the Alliance for the Arts building from 9:00 a.m. until 2:00 p.m., allowing guests to purchase directly from them in a safe and socially distanced atmosphere. Featured Arts & Ends artists include Jayne Baker, Judy Cutler-Teeven, Carolyn Daniels, Crissy DeNoto, Wendy Drummond, Martha Grattan, Tracy Rosen, Laurie Rockwell,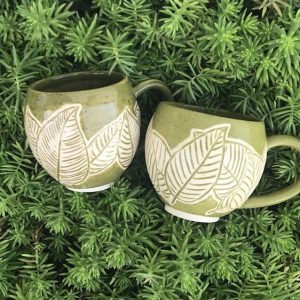 Inga Risk, Pamela Volz and Shannon Vickers.
This event features one-of-a-kind handmade gifts in painting, pottery, polymer clay, lamp work glass, upcycled accessories, macramé, wearable art, weaving and other fine crafts, plus an exclusive collection of creations from the Alliance gift shop. To make the holiday shopping experience even more special, Arts & Ends will take place in conjunction with the Alliance for the Arts weekly GreenMarket, which features an exclusive collection of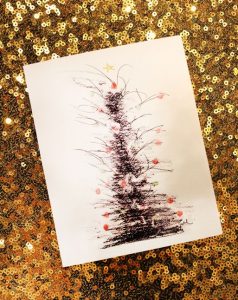 locally grown, caught and cultivated foods and other artisanal items. To make the shopping experience even more special, the afternoon will include a variety of events and offers, including the Alliance's Deck the Halls and Off the Wall Exhibit and a loom and weaving artist demonstration by Carolyn Daniels.
For more information, please call 239-939-2787 or visit ArtinLee.org/SidewalkSale.
_________________________________________________________
Artists have until January 25 to submit for 35th Annual All Florida Show
The Alliance for the Arts' annual All Florida Exhibition is the most anticipated art show of the year. As the name suggests, this exhibition features pieces created by artists working in a wide variety of media from all over the 65,000 square miles that make up Florida. The juried entries come together for an award-winning and exciting exhibition representing today's contemporary Florida artists.
The show is open to all artists residing in Florida, but only original artwork will be accepted. Categories are
painting (including oil, acrylic, collage, watercolor and mixed media),
drawing,
photography,
sculpture,
ceramics,
metalsmithing,
glass,
digital media,
video,
printmaking,
fiber and
textiles.
Awards include $1000 cash for Best in Show, 2nd Place- $250 Gift Certificate TBD, 3rd Place-$100 cash, Jurors Choice Award-Artist Membership ($55).
The 35th Annual All Florida Exhibition will open March 5 and run through March 27, 2021. The deadline for entries is Monday, January 25. Acceptance/rejection notices will be emailed on Friday, February 12.
________________________________________
5       ART FESTIVALS
Naples Art District's 1st Wednesday Studio and Gallery Tour is December 2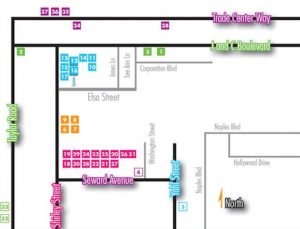 The 1st Wednesday Studio and Gallery Tour returns to the Naples Art District on Wednesday, December 2 with its full complement of two dozen plus galleries and artist studios for a 4:00-8:00 p.m. drive-and-park event that affords casual, curious art lovers and serious art collectors alike an unparalleled opportunity to not only visit some of Southwest Florida's most interesting galleries, but immerse themselves in the sights, sounds and smells of the studios of more than 50 emerging and mid-career artists working in a broad cross-section of genres and media. Just look for the magenta-and-white art flags. Go to www.NaplesArtDistrict.com for directions.
_________________________________________________
Art Walk returns to Fort Myers River District December 4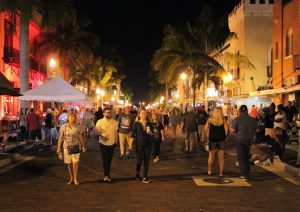 The historic River District in Downtown Fort Myers hosts Art Walk on Friday, December 4. Now in its 13th season, the event runs from 6:00 to 10:00 p.m. Rain or shine, Fort Myers Art Walk showcases the works of local artists from nearly a dozen downtown galleries, which include (but is not limited to) Arts for ACT Gallery (featuring three or more art exhibits every month plus co-op members art);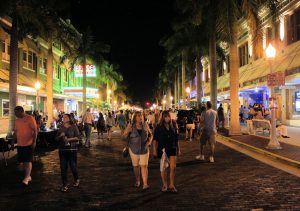 DAAS CO-OP Art Gallery (located in the Butterfly Estates at 1815 Fowler Street); Grand Illusion Gallery (art, tee shirts and more); Miville Art Gallery (art and photography in the Franklin Shops); the Sidney & Berne Davis Art Center (main gallery exhibit and Capitol Exhibit on the 3rd Floor); and Unit A (urban contemporary gallery of internationally-acclaimed artist Marcus Jansen located in Gardener's Park).
_____________________________________
Naples Art in the Park is Saturday, December 5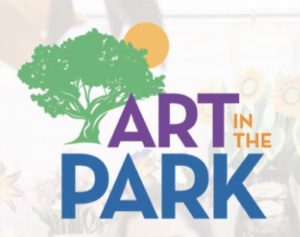 On Saturday,  December 5, Art in the Park resumes, but for this month it's back in Cambier Park. Denoted by its bandshell and tennis courts, Cambier Park is located just a block and a half from historic Fifth Avenue South, and is within walking distance of trendy European boutiques, aromatic sidewalk cafes and exemplary art galleries such as Sheldon Fine Art, Call of Africa's Native Visions Gallery and Shaw Gallery of Fine Art.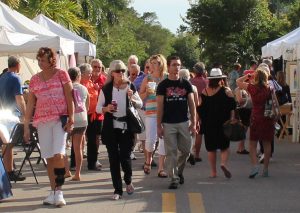 Now celebrating 63 years as Naples' oldest art fair, Art in the Park features Naples Art Association members showcasing a variety of original paintings (including oil, acrylic and watercolor), pastels, fiber art, photographs, unique décor, wearables, collectibles and gifts.
_____________________________________________________
Naples Artcrafters Fine Art & Craft Show is Saturday, December 12
On 
Saturday, December 12, the Naples Artcrafters Fine Art & Craft Show returns to Cambier Park. The Artcrafters have been committed for more than 45 years to promoting excellence in arts and crafts and to supporting established artists, craftspersons and students by providing a venue for the display and sale of their work in a beautiful setting. At their shows, they present a wide array of artistic genres, styles and media, including paintings in oils, acrylics and watercolors, drawings in pen and ink and pencil, pastels, 
scissors art, multi-media and collage, photography, ceramics, jewelry (including metalsmithing, metal clays, lapidary and beading), sculptures, pottery, clay, stained glass and fused glass, wood turning and carving, basket weaving, and more.
_______________________________________________________
2020-2021 season now covered in Art Festival Calendar on ARTSWFL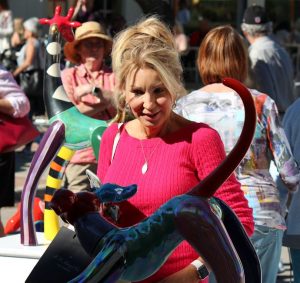 Given COVID-19, no one really knows what to expect from Southwest Florida's 2020-2021 art fair and festival season. At present, Florida has re-opened all venues, most at full capacity, and organizers are proceeding on the premise that they will be able to produce their outdoor art fairs and festivals as they have in the past. So subject to that caveat, here are the outdoor art fairs and festivals you will see throughout Southwest Florida through April 30, 2021.
___________________________________________________
Naples Downtown Art Show application deadline is December 11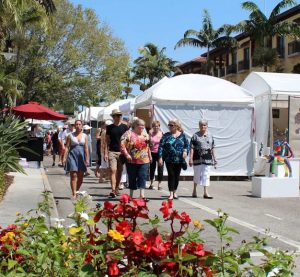 The Naples Art Association will begin accepting applications for inclusion in its Naples Downtown Art Show beginning on August 30. The 33rd Annual Downtown Naples Festival of the Arts is one of the last major art festivals of the winter season and a favorite festival for artists, art enthusiasts and collectors.
This festival was rated #24 by Sunshine Artist's Magazine 2019.
If you would like to exhibit in this show, here's what you will need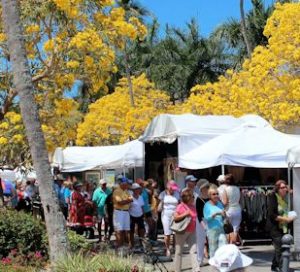 to know:
Dates: Saturday and Sunday, March 20-21, 2021
Festival Hours: Saturday: 10 a.m. – 6 p.m.; Sunday: 10 a.m. – 5 p.m.
Location: 5th Avenue South, Downtown Naples
Accept 250 artists max
Application fee: $35
Booth fee: $450 for 10×10
Cancellation refund policy: February 12, 2021 full refund for artist withdrawal (subject to $75 in deposit forfeiture and $25 processing fee)
Set up specifics: 4 a.m., early morning set up only;
On street set up in quads: No electrical
Application deadline: December  11, 2020
Jury Process begins: December 18, 2020
Status Notification: December 29, 2020
Booth Fee Due: January 20, 2021
Artist Info Emailed: March 2, 2021
Wait List Acceptance: January 20, 2021
Last year's show was cancelled and launched virtually due to COVID-19. Naples Art's website has yet been updated to provide a prospectus, application or key dates for the 2021 show.
______________________
7     FILM
FMFF Season 11 starts with the resumption of TGIM on December 7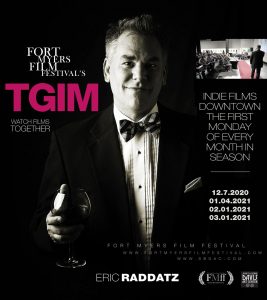 The Fort Myers Film Festival starts its 11th season with the resumption of T.G.I.M. on Monday, December 7. As in years past, T.G.I.M. gives area cineastes a look at how the Fort Myers Film Festival views submissions and a voice in the selection process.
"This is one of the highlights of our season," says Melissa Tschari DeHaven, producer and co-host of T.G.I.M. and the Fort Myers Film Festival, who is excited for a full season of film. "It's so much fun! Everyone loves coming out on Monday nights. There's always something happening that you wouldn't expect on a weeknight."
Go here for the rest of this advance.
____________________________________________________________