Melissa Whitworth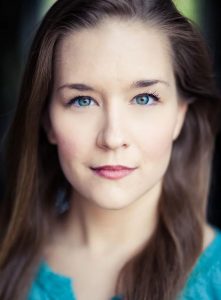 Melissa Whitworth is an Olando-based actor, singer and director.
In the former capacity, Whitworth most often performs with Mad Cow Theatre in Orlando, Broadway Palm Theatre in Fort Myers, and at the Universal Studios Orlando Resort. She currently appears as the Wicked Witch of the West in The Wizard of Oz (Broadway Palm Dinner Theatre, 2022). Her prior stage credits include [in reverse chronological order] Louise (Gypsy Rose Lee) in Gypsy (for Wick Theatre & Costume Museum), Maria in The Sound of Music (for Broadway Palm Dinner Theatre, 2021), Missy in Winter Wonderettes (for Off Broadway Palm Dinner Theatre), Grace Farrell in Annie (for Broadway Palm Dinner Theatre, 2018), Henrietta Leavitt in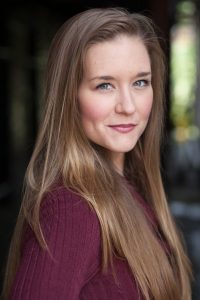 Silent Sky (for Mad Cow Theatre in Orlando, 2018), Vera in Odd Couple: Female Version (Off-Broadway Palm, 2017), Mary Poppins in the Disney musical of the same name (for Broadway Palm Dinner Theatre, 2017), Olga in Chekhov's Three Sisters (for Mad Cow Theatre, Orlando, 2017), Karol in Another Night Before Christmas (for Off Broadway Palm, 2016), Thomas Jefferson in 1776 (presented with an all-female cast by Mad Cow Theatre in Orlando, 2016), Cindy in SUDS: The Musical (for Show Palace Dinner Theatre, Hudson, FL, 2015), Elizabeth in Young Frankenstein (for Entracte Theatrix , Delray, FL, 2015) and Princess Fiona in Shrek (for Theatre Winter Haven). Regional credits include How I Learned to Drive (as L'il Bit) and The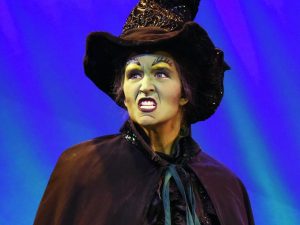 Next Fairy Tale (as Glinda). Melissa also appeared in The Music Man, South Pacific and Anything Goes.
As the lead in Mary Poppins, Whitworth received rave reviews from Broadway World's Emily Yorgey, Florida Weekly's Nancy Stetson and The River Weekly's Di Saggau [read what they said here]. She has received Broadway World Best Actress nominations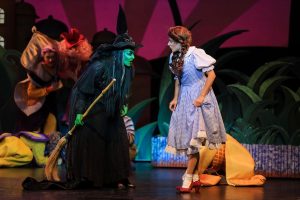 for her roles in 1776 and Shrek.
Whitworth has recently ventured into film, playing the role of a business woman in At the End of the Day, a 2018 feature-length dramedy written and directed by Kevin O'Brien that is centered around a conservative professor at a Christian college who joins a gay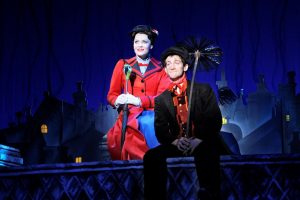 support group to stop them from launching an LGBTQ homeless youth shelter on property adjacent to the college. She also played the girlfriend in Just Mine, a video produced by Full Sail University in Winter Park, Florida.
As a singer, the 5-foot-9-inch green-eyed performer has toured since April, 2018 with her Karen Carpenter tribute show,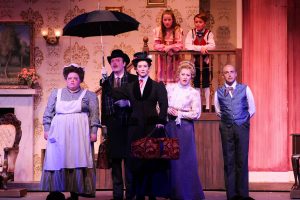 Yesterday Once More, which she created in partnership with music director Philip King and writer, Ron Schneider. Two years prior to that, Whitworth was part of the Orlando Cabaret Festival at Mad Cow Theatre in their "It Was a Very Good Year" Series. Melissa has also performed in St. Charles, Missouri with the Center Stage Theatre, at Florida State University, and on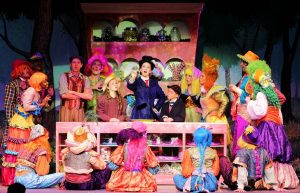 Cape Cod with the College Light Opera Company, where she received the Mrs. Box Office Award for "outstanding contributions to the company." Favorite credits there include The Drowsy Chaperone (the Drowsy Chaperone), The Student Prince (the Grand Duchess Anastasia), and Lee Hoiby's one-woman opera, The Italian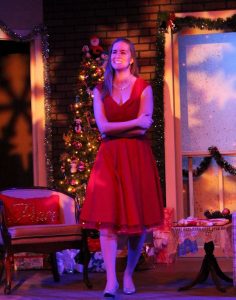 Lesson.
Expanding both her resume and repertoire, Melissa made her directorial debut at Theatre Winter Haven with Another Night Before Christmas. She has also directed Suds: The 60s Soap Opera Musical for Theatre Winter Haven.
"It's kind of just an expansion of the skill set I already have," Melissa told Tara Crutchfield of Havenmagazines.com.
Whitworth graduated from the Florida State University College of Music in 2013 and has been teaching and performing since that time. She has worked as an actor for Universal Studios playing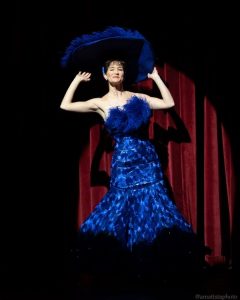 everything from wizards and to a' cappella singers (the scariest).
November 20, 2018; revised July 4, 2022.
RELATED POSTS.
Melissa Whitworth practically perfect in Broadway Palm's 'Mary Poppins'