Carling Witt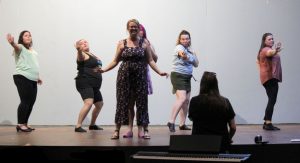 Carling Witt appears in the role of Mopsa in New Phoenix Theatre's production of Head over Heels the Musical. Witt brings exuberance and insight to the role of Princess Pamela's discontented handmaiden whose wisdom beyond her years helps Pamela realize and recognize her own sexual orientation.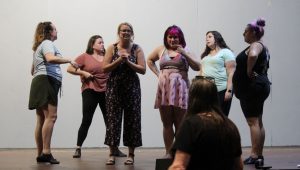 "She is always very sure of herself, I think, but because of some issues that her family, particularly her father had in the past, particularly with the LGBTQ community, she's hesitant to come out [to Pamela]," Carling observes about her character.
One of the reasons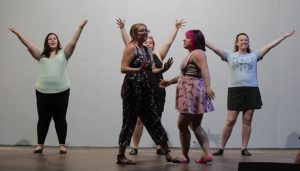 that Witt is excited to portray Mopsa is that the character is not "written very specifically," which gives Carling a little more power "to make her my own, to put myself into her." Non-binary herself, this is the first time Carling has "gotten to play a queer character on stage … so I've gotten to put my own emotions about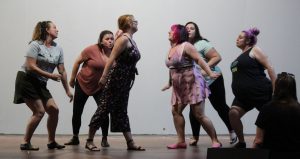 how I felt coming out and how I struggled with, you know, dating people who weren't necessarily super-comfortable with themselves yet and things like that …. I've gotten to put a really accurate representation of being queer onto the stage, which is important to me because I didn't have that growing up. I didn't have that kind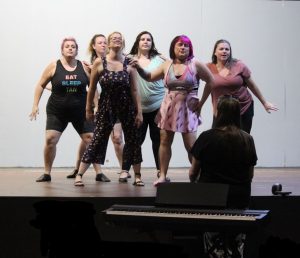 of representation so getting to be that type of representation potentially for other people in our community is really exciting."
Witt's past roles include Johanna in Sweeney Todd, Penny in Hairspray and Vivienne in Legally Blonde. Carling is employed as a musician and vocalist and has performed for Disney, Warner Bros, and Universal Studios.
April 3, 2022