Belan's 'Satyr' is a blend of fantasy, symbolism and contemporary Surrealism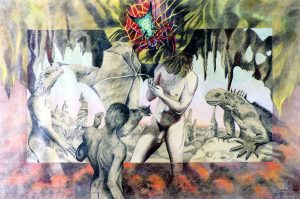 Kyra Belan is one of 72 artists with work on display in the Alliance for the Arts' member exhibition Different Strokes. Her graphite and colored pencil drawing, Satyr, is inspired by two sources: the mythologies of Antiquity and the beauty of Nature. As a result, the beings within the drawing form a blend of fantasy, symbols, and contemporary Surrealism.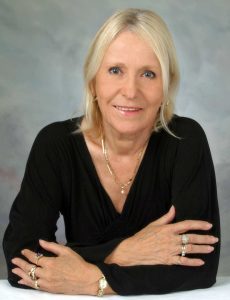 Mythology is a recurring theme in Belan's work. However, she is best known for portraiture that commemorates outstanding women in contemporary history. Her preoccupation with the subject stems from her realization that the percentage of portraiture that is dedicated to women of achievement is currently unacceptably small. Her goal, therefore, is to help correct this inequity by drawing attention to iconic women through her art.
For more on Dr. Belan's artistic and literary pursuits, achievements and awards, please go here.
Different Strokes closes August 28.
August 22, 2021.