'Lost Weekend' is family drama disguised as rom-con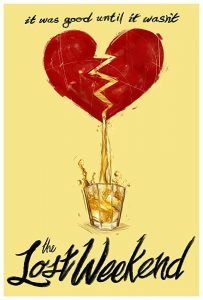 Among the short films being screened this year by the Fort Myers Film Festival is a 14-minute short titled The Lost Weekend. Written and directed by Ryan O'Leary, The Lost Weekend is a painstakingly honest account of desperate romance in the digital age. It is a family drama disguised as a romantic comedy.
After a rough breakup, Charlie Monahan dives headfirst into the world of online dating. Guided by his charismatic best friend, Rufus, Charlie meets the charmingly complicated Maggie Mae. In an era where everyone's connected, Charlie's never felt more apart. Getting a crash course in the differences between expectations and reality, Charlie is ultimately forced to confront the challenges of maintaining a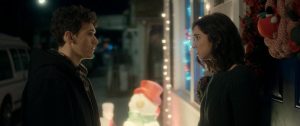 relationship in the digital age.
In writing the screenplay for The Lost Weekend, O'Leary drew heavily on his own experiences.
"Soon after graduating film school, my longtime girlfriend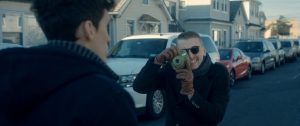 and producing partner left me when it seemed I needed her the most," O'Leary discloses. "Finally ready to move out of my parents' house and about to start pre-production on my first feature film, my whole world turned upside down. I thought I had my present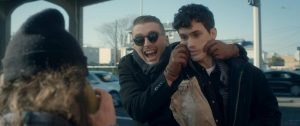 and future all figured out. I thought I was ready to be a real adult. I was wrong."
He was 22.
Within days of the break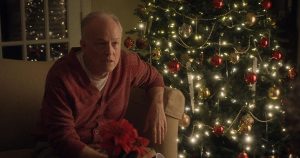 up, Ryan began drinking for the first time in his life. He also started doing things that most people get out of their system by the end of high school.
"I tried to fill the void left by my ex [by searching] for new love — or something like it."
So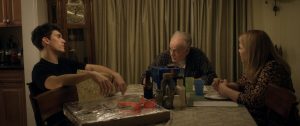 he dived headfirst into the world of online dating.
"Over the next several months, I met so many different people from that community. Some were sweet. Some were weird. Some were jerks.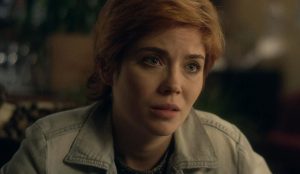 Through all these dates, I learned a great deal about how easily people project their hope and fantasy onto each other – and what happens when the truth of realty doesn't line up with that."
One of themes that O'Leary explores in the film is the way in which people portray themselves online. Many exaggerate. Some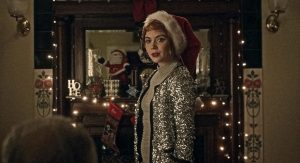 fabricate. Others actually downplay their status and achievements.
"The way we show these online dating profiles [in the film] was to have the actor break the fourth wall and talk directly to the camera in a tone that reflected their dating profile," O'Leary told Helen Primus on her podcast Stage Screen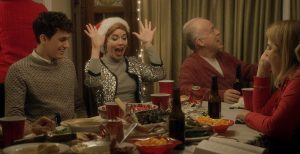 and In Between with Helen.
In the end, O'Leary postulates that using an online dating service may is not all that different than meeting people the old-fashioned way.
"You meet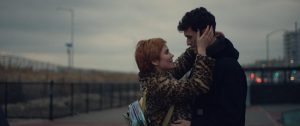 someone at the super market or a bar and hit it off, but you don't really know them or the hardships they've weathered or the crazy things they've done," Ryan amplified in the Primus interview. "But [internet technology] makes everything more overwhelming – or disposable,
perhaps. All advances in technology reveal a universal truth about us as people: we're all just reaching out for some kind of connection. Unfortunately, the sense of connection [people develop through online dating] is surface level or completely false, which only worsens our loneliness."
The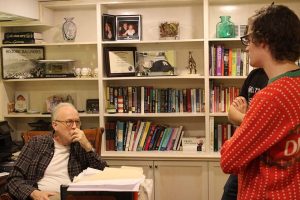 Lost Weekend stars Tony Award Winner Reed Birney, Catherine Curtin (Orange is the New Black, Stranger Things), Gracie Gillam (Teen Beach, Z Nation), Libe Barer (Sneaky Pete), Sam Vartholomeos (Star Trek: Discovery) and Chris Bellant (The Backseat, Loserville). See below for the link to a story on how O'Leary and his production team landed such a talented and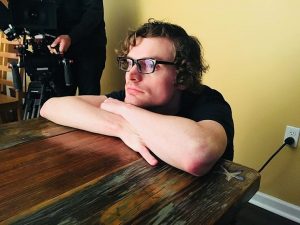 accomplished cast.
The Lost Weekend had been traversing the festival circuit for a little more than a year when the pandemic struck, but now screening has resumed as some film festivals have gone virtual [it screened September 26 at the Fort Myers Beach International Film Festival] and others, like the Fort Myers Film Festival are doing socially-distanced screenings.  The Lost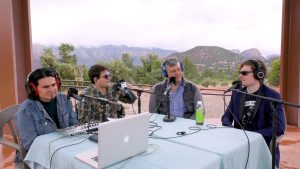 Weekend will be screened the Sidney & Berne Davis Art Center during the 7:00 p.m. Shorts Block (No. Seven) on Friday, October 23.
N.B.: It's important to note that since the experiences that gave rise to the screenplays for Lost Year and The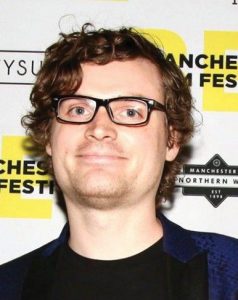 Lost Weekend , Ryan met and is in a long-term relationship with his girlfriend. So happily for him, the days of eHarmony, Match.com and other online dating services is long in his rearview mirror.
October 1, 2020.
RELATED POSTS.