Short film 'Thoughts and Prayers' satirizes trite phrase that's trotted out after every mass shooting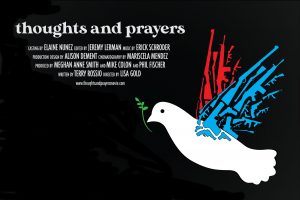 Imagine a world where gun violence is such a fact of life that the victims know when they wake up in the morning that they'll be killed in a shooting before the day ends. On the bright side, the people in their lives can extend their thoughts and prayers as they head inextricably toward their date with destiny. This is the macabre premise of a new short film by Lisa Gold (2nd photo). It's called Thoughts and Prayers, and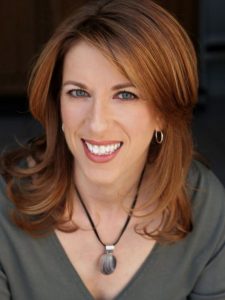 it screens at this year's Fort Myers Film Festival in October.
Actually, it's not at all difficult to image a world in which gun violence is a fact of life. We're already there. In 2019, there were 38,730 gun deaths in the U.S. (and just under 40,000 in both 2017 and 2018). Of this total, 23,760 were suicides and 14,970 were victims of homicide. There were 409 mass shootings and 30 mass murders in 2019, as well. [Stats: Gun Violence Archive.]
Every day, 100 Americans are killed by guns. More than 187,000 school children have been exposed to gun violence since Columbine. Nearly 1,700 children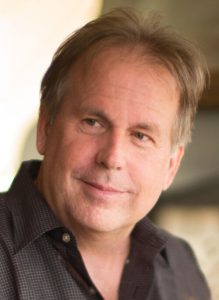 and teens die by gun homicide every year. And almost one million women alive today have been shot or shot at by intimate partners. [Stats: Washington Post and Everytown for Gun Safety.]
"I'm a strong believer in the power of film to touch us all," declares Gold in her Director's Statement. "So I wrote an anti-gun violence short."
But that's not the script she ended up filming.
"[I] was about to shoot when famous writer Terry Rossio (3rd photo) offered me his clever script for Thoughts and Prayers. What a gift! I had to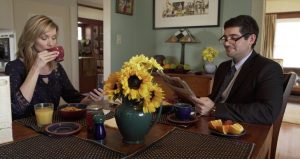 make that film—even though I was shooting in five days. Somehow, my team made it happen, and I am so grateful. The finished film is provocative yet also entertaining."
If Rossio's name sounds familiar, that's because he has co-written such franchise screenplays as Pirates of the Caribbean,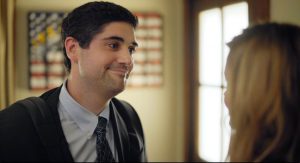 National Treasure, Men in Black, Mask of Zorro and the upcoming Godzilla vs. Kong (due out in 2021). In 2001, he received a BAFTA Film Award  and Academy nomination for co-writing the Dreamworks animated feature Shrek. He also co-wrote the highest grossing film of 1992,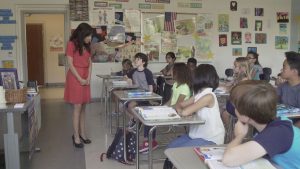 the Disney animated feature Aladdin.
Thoughts and Prayers' title satirizes that old, tired phrase that's trotted out after every mass shooting. But instead of providing a measure of solace, the bromide is now the brunt of jokes and ridicule. "In one highly-shared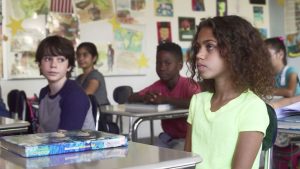 image that circulated after the Marjory Stoneman Douglas shooting in February [of 2019], 'Thoughts and Prayers' is imprinted on the side of a garbage truck," notes CNN Correspondent AJ Willingham in an article published in May of 2019. "Another meme shows an empty van. 'Excellent news,' it reads. 'The first truckload of your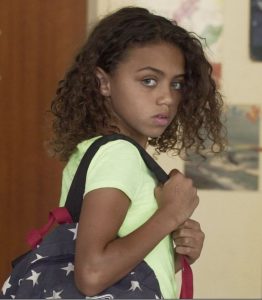 thoughts and prayers has just arrived.'"
Willingham concludes that "thoughts and prayers" has become a semantic satiation, a phrase repeated so often that it has lost all import or meaning.
And when uttered by pro-gun advocates and politicians, it's viewed as an affirmation that American citizens are just collateral damage in the exaltation of the Second Amendment over the rights of we, the people, to "life, liberty and the pursuit of happiness."
"It is positively infuriating that my colleagues in Congress are so afraid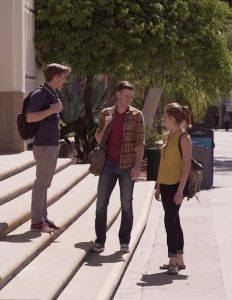 of the gun industry that they pretend there aren't public policy responses to this epidemic," Connecticut Senator Chris Murphy said in a statement following the Las Vegas shooting on October 1, 2017 . "There are, and the thoughts and prayers of politicians are cruelly hollow if they are paired with continued legislative indifference."
Murphy, of course, has witnessed the physical and emotional carnage of a mass shooting up close and personal. The Sandy Hook Elementary School shootings took place in his home state.
But in the nearly eight years since Sandy Hook, there has been no major gun-control legislation.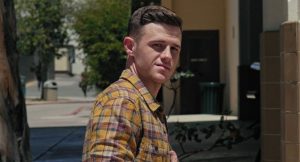 "In fact," writes CNN's Willingham, "in the years following Sandy Hook, more states loosened gun buying restrictions than tightened them."
While the phrase persists in our post-tragedy lexicon, Willingham reports that there is growing recognition that thoughts and prayers devoid of action is nothing more than "civilian slacktivism and … political obfuscation." After 14 civil servants were killed in a December 2015 shooting in the San Bernardino, the headline in the New York Daily News screamed "GOD ISN'T FIXING THIS," mocking the #ThoughtsAndPrayers tweets of Republican leaders Ted Cruz, Lindsey Graham, Rand Paul and Paul Ryan. And even the Dalai Lama and Pope Francis recognize that prayers without action are incomplete. The former said just days before Parkland that "I am skeptical that prayers alone will achieve world peace," while the latter stated in the aftermath of Sandy Hook that "prayer that doesn't lead to concrete action toward our brothers is a fruitless and incomplete prayer."
It's a message that Lisa Gold takes to heart.
"My plan is take this little short film to as many festivals as I can," says Gold. To date, it's been accepted into 19. [Go here to see all the festivals where the short will be screened.]
"Following a festival run, we will release the film online," Gold continues. "Our top goal is to create a bigger dialogue about gun safety measures. First order of business: to advocate for renewal of the federal assault weapon ban. Honestly, why can't we get that done? We all need to be working towards this—yes, even gun owners. I will soon post specific action items we can take to help advance this important legislation."
You can see Thoughts and Prayers for yourself at the tenth anniversary Fort Myers Film Festival. It screens during Shorts Block Four at 6:30 p.m. on Thursday, October 22.
September 21, 2020.