Spotlight on 'Me Too Nice' actor Aaron Takahashi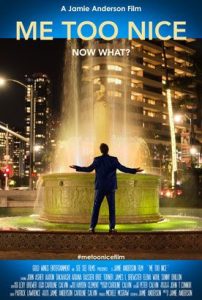 The Fort Myers Film Festival screens Jamie Anderson's Me Too Nice at 1:30 on Thursday, May 13.
The film follows Grant (John Asher), an excessively nice Human Resources rep who is struggling to be his true self in the maelstrom of the #MeToo movement. Aaron Takahashi plays Grant's co-worker and best friend, Lars.
Takahashi is best known for his roles as the male nurse Lee in the 2008 film Yes Man (opposite Jim Carrey), as Troy in the 2013 film Welcome to the Jungle (opposite Jean-Claude Van Damme), and one of the fake groomsmen in The Wedding Ringer starring Kevin Hart (2015).
In addition to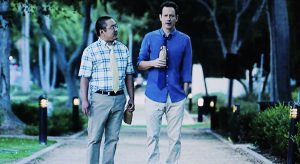 Me Too Nice, Aaron has appeared in a number of independent films, including as Takashi in Justin Lin's directorial debut, Better Luck Tomorrow (2002), Spence in The Other (2019), Peter O'Melia's The Grounds (2018), a fictionalized version of himself in Awesome Asian Bad Guys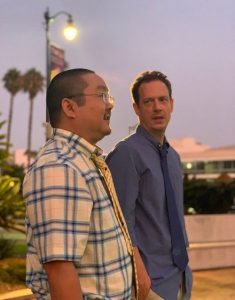 (2014) directed by Patrick Epino and Stephen Dypiangco, Jim in James Huang's Starting From Scratch (2013), Aaron in Represent (2010), Snug in Tom Huang's Why Am I Doing This? (2009), Matt in Re: Your Balls (2009), Teruhisa Yoshida's Robert Heart's Miss Ing (2008), Jin in Ku Klux Kornea (2007) and Ling in Balls of Fury (uncredited).
Takahashi has appeared in a number of TV series, including Kenan (Bruce), Sydney to the Max (Mr. Tanaka), Curb Your Enthusiasm (Alex), Mr. Robot (Lloyd Chung), Drunk History (various roles), Baby Love (2019), Conan with Conan O'Brien (various roles in 15 episodes spanning 2011-2019), Best. Worst. Weekend. Ever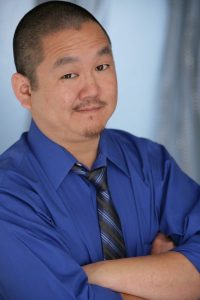 (2018), American Vandal (Mr. Maeda), Bajillion Dollar Propertie$ (2017), New Girl (2016), Sin City Saints (6 episodes in 2015), Dog Park (as Neal in 9 episodes in 2014), The Millers (2014), The Big Bang Theory (as a scientist in "the Hofstader Insufficiency, 2013), Sullivan & Son (2013), Ben and Kate (2012-2013), The Mentalist (2012), ACME Saturday Night (16 episodes spanning 2009-2011), Mr. Sunshine (2011), Traffic Light (2011), Whacked (2010), The Bill Engvall Show (2009), Reno 911 (2007-2008) and Asian Street Comedy (2004-2005).
Aaron has additionally appeared in more than 50 national ad campaigns for brands such as Snapple, the NFL, Esurance, McDonald's, and Amp'd Mobile.
April 11, 2021.