Spotlight on 'Me Too Nice' receptionist Bree Turner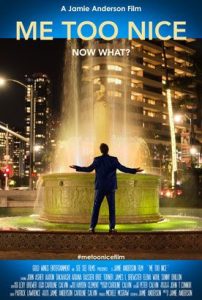 The Fort Myers Film Festival screens Jamie Anderson's Me Too Nice at 1:30 on Thursday, May 13. The film follows Grant (John Asher), an excessively nice Human Resources rep who is struggling to be his true self in the maelstrom of the #MeToo movement. Bree Turner plays Grant's put-upon and put-off receptionist Jenny.
In addition to Me Too Nice, Turner spent the pandemic appearing as Ashland/Zelda in four episodes of the hit television series Quarantine and in the role of Madeline Cooper in the TV movie Glass Houses. She is most often associated with the Grimm brand, having appeared as Rosalee Calvert in 100 episodes of the television series Grimm (2012-2017) as well as the TV mini-series short Grimm: Love is in the Air (2014) and Grimm: Bad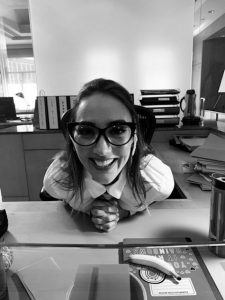 Hair Day (2013).
Other television roles include Granya Marcil in two episodes of Law & Order: Special Victims Unit (2019-2020), 9-1-1 (2018), Wedding Band (2012), The Mentalist (2012), the TV movies Grace and Identity (2011), Raising Hope (2011), Rules of Engagement (2010), Celebrities Anonymous (2009), Ghost Whisperer (2008), Standoff (2007), Traveler (2007), the TV Movie Flirt (2006), Love Monkey (2006), Masters of Horror (2005), Sex, Love & Secrets (2005), Las Vegas (2005), eight episodes of the television series Good Girls Don't … (2004), two episodes of Cold Case (2003), two episodes of Spin City (2002), four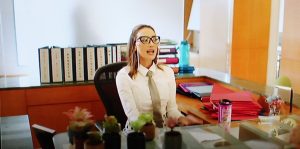 episodes of Moesha (2000-2001) and 17 episodes of the television series Undressed.
Bree actually first made her mark in film not as an actor, but as a dancer. In high school, she honed her talents in everything from ballet to jazz, but when she moved to Los Angeles to study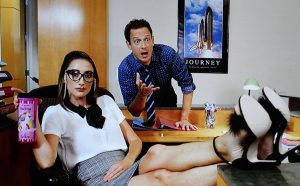 dance at UCLA she was discovered by a dance agent and immediately landed roles as a dancer in countless high profile films such as My Best Friend's Wedding (1997), The Big Lebowski (1998), She's All That (1999) and Austin Powers: The Spy Who Shagged Me (1999), among others. She also danced her way into high profile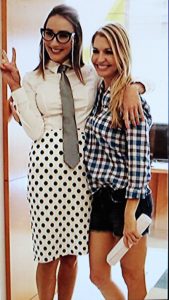 nationally-televised award shows and commercials, as well as major music videos with everyone from Brian Setzer to Sugar Ray. She appeared in spots for Hyundai, Gap, Dr. Pepper and the 2003 Budweiser spot "Top 10 of All-Time", which aired during the Super Bowl. Before she knew it, her passion had turned into a full-fledged dancing career.
Turner credits her dancing for the focus she put forth towards acting. She immersed herself in the new art, studying theater at King's College in London and enrolling in a series of acting classes with some of the best teachers in the business.
Her investment paid dividends.
Soon thereafter,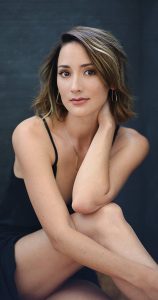 Bree made her mark as an actor as Rob Schneider's love interest, Allison the Fish Girl, in the cult classic Deuce Bigalow: Male Gigolo (1999), and as the snobby bouffant haired Tri-Pi "Tiffany" in Sorority Boys (2002). She opened the mega-hit The Wedding Planner (2001) alongside Jennifer Lopez as a nervous bride, and captivated audiences as head cheerleader Tina Hammersmith in the hit film Bring It On: Again (2004).
Turner's other screen credits include the 2012 rom-con Jewtopia (Helen O'Connell), the 2012 drama Smashed (Freda), the 2011 rom-con Take Me Home (Eve), the 2009 rom-con The Ugly Truth (Joy), the dramedy The Year of Getting to Know Us (2008), the 2006 comedy Just My Luck (where Bree plays Lohan's best friend Dana, who helps her troubled friend try and reclaim the luck she once had through a whirlwind of events) and American Pie 2 (2001).
Me Too Nice is far from Bree's first film-festival indie. She appeared for Jamie Anderson in two of her previous award-winning shorts, I'm F%$#ing Fine (Maddie) and Punching Bag (Princess). But she first created something of a sensation within the independent film world with her performance in the Sundance-award-winning piece The Quest for Length (2002), a critically acclaimed mockumentary in which Bree played the supportive girlfriend of a man who was on a comical quest to enlarge his penis.
Other indie films include the indie comedy The Year of Getting to Know Us (2008), starring Jimmy Fallon and The TV Set (2006), starring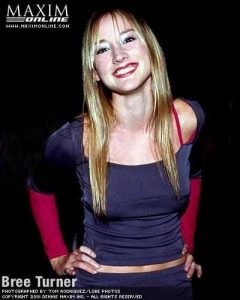 Sigourney Weaver.
Other short film appearances include Peter's Ashes (2014), Animated American (2008), The Quest for Length (2002) and Night Train (1998).
April 11, 2021.