12th Annual Fort Myers Film Festival to open with 'Calendar Girls' documentary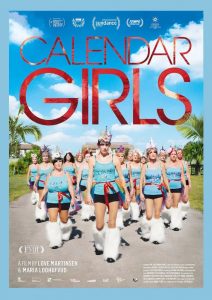 The Fort Myers Film Festival will open its 12th annual festival on May 18 with Calendar Girls, a 2022 film about a group of Southwest Florida senior volunteer dancers who are determined to prove that age is just a number.
The Calendar Girls give it all they've got, and they have a lot to give — impressive makeup, handmade costumes, elaborate dance routines, and, most notably, their unparalleled enthusiasm and sparkling personalities. Through revealing conversations and choreographed dance scenes, the film captures the challenges of being a woman over 60 and the delicate balance of family, home and dance. With laughter and tears, relationships and identities change as new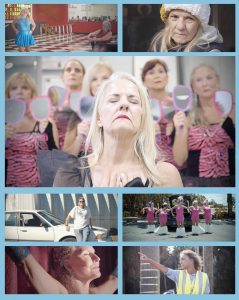 dreams are discovered.
The film debuted in January at the 2022 Sundance Film Festival, where the official selection was screened virtually. Soon after, Juno Films purchased the film's distribution rights and expects to roll it out internationally in July. But Southwest Florida will be among the very first in the nation to see the documentary during the Fort Myers Film Festival's opening night festivities in the Sidney & Berne Davis Art Center with the Calendar Girls in attendance. Not only will the Girls be on hand for the filmmakers Q&A and meet-and-greet after the film, they will perform one of their signature choreographed dance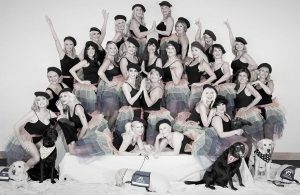 routines.
Swedish filmmakers and directors Maria Loohufvud and Love Martinsen crafted the life-affirming, feel-good documentary that shakes up the outdated image of what it means to be an "old lady." The coming-of-golden age movie is a clarion call for everyone to dance their hearts out, while they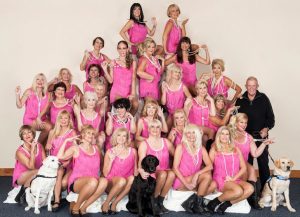 still can.
"Our goal with this film is to smash the stereotypes of aging and to inspire people to find their own local girl gang," state the filmmakers. "To dedicate and to dance. Before it is too late. "
Over the course of two years, the filmmakers moved back and forth to Florida with their family, spending as much time with the group as possible.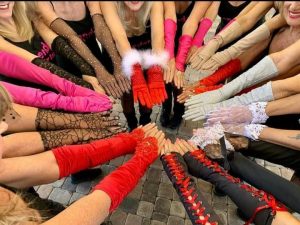 "We wanted to get to know the group from the inside and to get behind the costumes and the makeup and examine the universal feelings of being a woman over 60 – to make an intimate and respectful portrait, not just another film about 'crazy Floridians.'"
Since 2005, the Calendar Girls have danced their way into the hearts of the residents and vacationers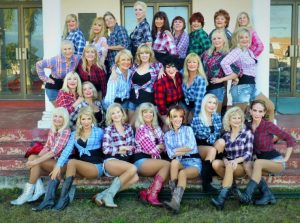 in Southwest Florida. They practice three times a week and conduct over 100 public and private performances each year.
The Calendar Girls are recognizable by their costumes, which are sometimes elegant, but more often  wild and wacky. They've been cowgirls, pirates, hippies, unicorns, fish, Elsa from "Frozen," Cher, Raggedy Ann, zombies and more.
The women of the group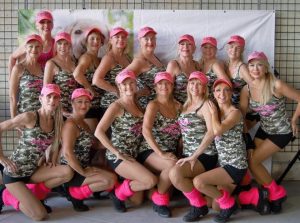 come from diverse backgrounds. Some live in gated communities, some in trailer park areas. Many are retired. Most have never danced before.
The name Calendar Girls refers to the yearly calendar they make to raise awareness and funding for the local organization Southeastern Guide Dogs. The organization trains guide dogs for visually impaired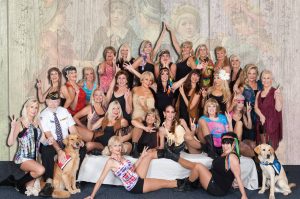 veterans or veterans with post-traumatic stress disorder.
Tickets for the film festival's opening night start at $20 and are available at www.sbdac.com or by calling 239-333-1933. In addition to the film, filmmakers Q&A and Calendar Girls performance, the 12th Annual Fort Myers Film Festival's opening will feature a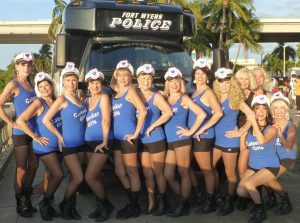 red-carpet rollout, paparazzi, food and adult beverages, an opening celebration and rooftop after-party that affords the opportunity to rub shoulders with a wide range of filmmakers, film actors and area cineastes.
April 2, 2022