Spotlight on 'Relative' filmmaker Michael Glover Smith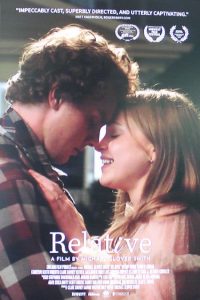 Michael Glover Smith's 96-minute feature film Relative will screen at the 12th annual Fort Myers Film Festival on Saturday, May 21 at 7:00 p.m. Relative is the writer/director/producer's fourth feature film.
Smith's debut feature, Cool Apocalypse (2015), won multiple awards at festivals across the U.S.  Before being released on home video by Emphasis Entertainment, it screened at Chicago's prestigious Gene Siskel Film Center and Movies in the Parks' Onscreen Local Film Showcase.
His second feature was Mercury in Retrograde, starring Roxane Mesquida and Najarra Townsend. This feature film won the top prizes at the 2018 Tallahassee Film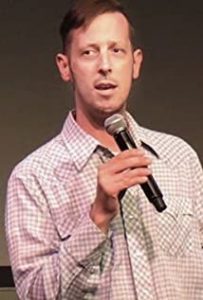 Festival and the 2017 Full Bloom Film Festival and was the subject of a rave review by the Chicago Sun-Times' Richard Roeper who wrote: "Smith has a deft touch for dialogue, creating six distinct characters who look and sound like people we know…a smart, funny, quietly effective and authentic slice of older millennial life."
His third feature, Rendezvous in Chicago, premiered at the 2018 Adirondack Film Festival and won the Best Film Comedy award at the 2019 George Lindsey Film Festival. Smith was a recipient of the Gene Siskel Film Center's Star Filmmaker award in 2017 and made Newcity Chicago's "Film 50" list in 2018.
Other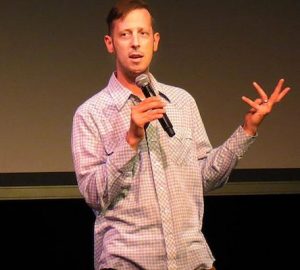 screenwriting/directing credits include the short film The Catastrophe (2011), the short film At Last, Okemah! (2009) and the video Minx (2007).  In addition to Mercury in Retrograde, The Catastrophe and The Minx, Smith has also produced the documentary Roy's World: Barry Gifford's Chicago.
Smith has also acted on film. Besides roles in his own films Rendezvous in Chicago, The Catastrophe, At Last, Okemah! and The Minx, he has appeared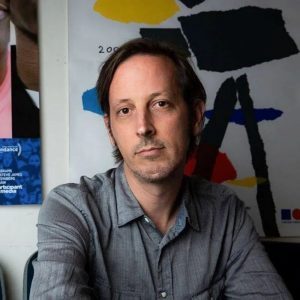 as Principal Smith in Decaf Don (2019) and Jonathan in the short film Walpurgis Nacht (2004).
Smith teaches film history and aesthetics at several Chicago-area colleges and is the founder and sole author of the film blog whitecitycinema.com.
May 9, 2022