Spotlight on Caytha Jentis short film 'April Showers'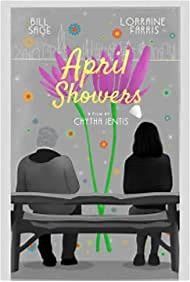 The Fort Myers Film Festival welcomes 2021 FMff Best Feature filmmaker Caytha Jentis back to Fort Myers. This year, FMff will show a 12-minute short romantic drama that Jentis filmed in Montclair, New Jersey and New York City's Central Park during the pandemic.
April Showers stars Bill Sage (Hap and Leonard (2016), We Are What We Are (2013), Even Hand (2002)) and Lorraine Farris (The Slap (2015), Blue Bloods (2010)). They play a man and woman who meet on a bench in an unusually stark Central Park while the city and its residents are grappling with life at the epicenter of the pandemic. Sirens fill the air as a constant reminder that everything has suddenly changed. What seems at first as a random meeting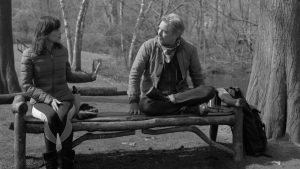 between two strangers is suddenly revealed to be so much more.
The short has previously plays at the Garden State Film Festival 2022, La Femme International Film Festival and Chelsea Film Festival.
Jentis' film Pooling to Paradise opened last year's 11th Annual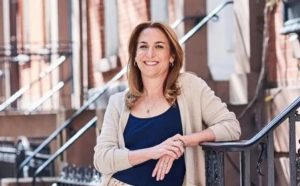 Fort Myers Film Festival. Directed by Roxy Shih and starring Lynn Chen (Saving Face, Go Back To China), Jonathan Lipnicki (The Resident, Jerry Maguire), Dreama Walker (Once Upon a Time in Hollywood, Gran Torino), comedian Jordan Carlos (Broad City, Guy Code, Girl Code) and Taryn Manning (Orange Is the New Black, Hustle & Flow), the 85-minute comedy was named Best Feature Film.
April Showers will be shown in the Sidney & Berne Davis Art Center at 3:50 p.m. on Saturday, May 21 during the Rom-Com Hot Films Block.
May 6, 2022.