'Letter for My Son' a call to action in time of uncertainty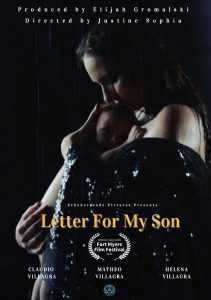 The Fort Myers Film Festival will show Letter for My Son during the 2:30 p.m. Random & Animated Short Film Block on Friday, May 20. The film is a call to action in support of Arts for Act Gallery, a Fort Myers art gallery owned by Abuse Counseling and Treatment, Inc., a non-profit agency that provides shelter and support services for victims of domestic violence, sexual assault and human trafficking.
The 9-minute short was produced by Elijah Gromalski and directed by Justine Sophia. Cineastes and patrons of the Fort Myers Film Festival know Gromalski (who also goes by Elijah Green) through the theme he wrote and recorded for FMff and its first-Monday-of-the-month TGIM screenings. The song encapsulates that air of anticipation and aura of positivity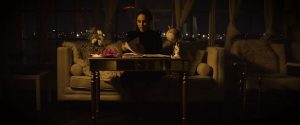 that you experience as you're waiting for T.G.I.M. to start.
With Letter for My Son, Gromalski has teamed with Justine Sophia to create a loving ode to families undergoing multiple hardships and children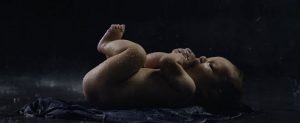 facing unprecedented uncertainty and trepidation.
"All over the globe, families now face a harsh reality as the world reels under classism and external chaos," states Sophia in her Director's Statement for the film. "First-time mothers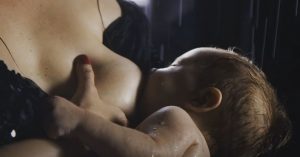 are not only dealing with the uncertainty and fear brought on by the events of 2020, but are also coping with losses, tragedies, wars and poverty."
The film asks what kind of world can we imagine for the next seven generations. Such is the embryonic moment into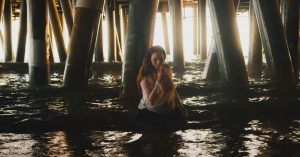 which the mother depicted in the film is facing.
"[It is a moment that] also gives birth to a new sense of self," Sophia notes. "It has been said that the mother is God in the eyes of a child. So then maybe if we listen to the words of our mothers then we can hear the
voice of God. Letter For My Son is a call to action film about mankind's persistent dance through the dark and the power of the word to bear witness to eternal love, and the threats of the outside world juxtaposed [with] the innocence and purity of the newborn soul is the theme that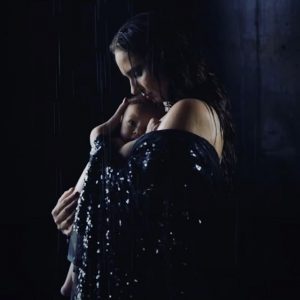 dominates the film."
You can view a trailer for the film here.
The filmmakers indicate that they will donate 100% proceeds realized from renting of the film on www.LetterForMySon.com to the Arts for Act.
RELATED POSTS
May 5, 2022.