Spotlight on short film 'Daggers Drawn'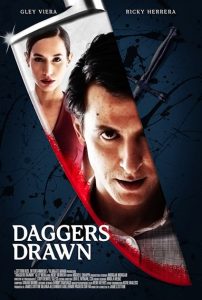 The short film Daggers Drawn is part of the 9 p.m. "Hottest Indie Film Block" on Saturday, May 21. The 11-minute short film from the United Kingdom is a thriller about a couple who are on a date, but neither of them are looking for love. In fact, their intentions are quite the opposite!
"I like elevated genre that is playful, and I prefer the bombastic over the subtle – twists and turns, comic-book violence and dark humor," filmmaker James Cotton shares. "Influences are much more John Woo and Brian De Palma than straight drama."
Daggers Drawn stars Gley Viera, Ricky Herrer, Allan Carter and Buck Buchanan.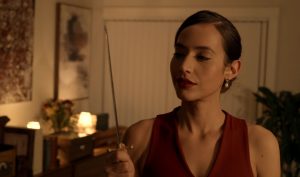 May 7, 2022
RELATED POSTS