Spotlight on 'Managed' filmmakers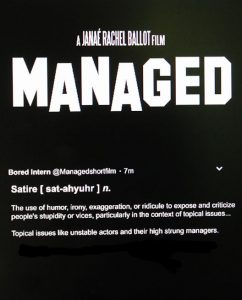 Managed represents Janaé Rachel Ballot's debut as a screenwriter, director and producer. A proof-of-concept for a series, Managed is a biting satirical anthology that tells comedic stories through the eyes of a high-strung talent manager who is compelled to navigate her clienteles' existential crises while trying to not lose her identity in the midst of Hollyweird.
Ballot has previously written two feature films that are currently in development, including the Anthony Perkins biopic Don't Fence Me In. Another project, a short film titled Contract Player, is currently in post-production.
As a writer,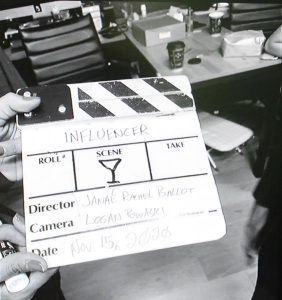 Ballot strives to not only entertain, but to resonate with audiences of all kinds. Toward that end, she mixes originality with familiarity, pushing boundaries to subvert expectations. She developed her craft growing up on film sets in Beverly Hills, California, learning from different department heads while studying acting, writing and directing through experience and mentors. When she is not writing, producing or directing, she is mentoring and collaborating with screenwriters and filmmakers, guiding them through all stages of development.
The rest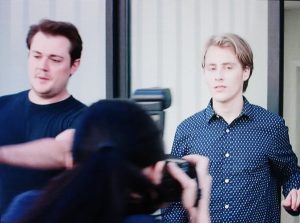 of the Managed creative team includes Academy Award nominated composer and songwriter Shawn Patterson (who wrote and composed WB's The Lego Movie hit song, "Everything is Awesome"), Co-Producer Elísabet Ronaldsdóttir (editor for John Wick, Shang-Chi, Atomic Blonde) and South Florida born and bred Co-Producer Matthew Monelli, who flew out to L.A. to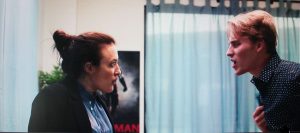 produce Managed and who has worked with award-winning musicians such as The Weeknd, The Lost Kings and Travis Scott.
May 10, 2022