Spotlight on 'Lost Age' actor Bryson JonSteele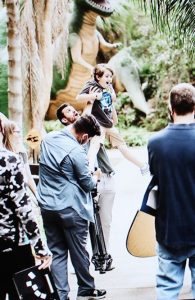 The Lost Age will be screened in the Sidney & Berne Davis Art Center at 6:00 p.m. on Saturday, May 21. Bryson JonSteele stars as a young dinosaur enthusiast whose surprise trip to a prehistoric-themed park with his parents won't be the biggest or last surprise the day has in store for him.
Although only 11, JonSteele has already amassed a long and impressive filmography. Besides The Lost Age, his acting credits include the roles of Timmy in Secret in the Cellar (pre-production), Jacob in Apollyon 2-The Watchers (pre-production), Nick in the short film Hiraeth (post-production), Zack Miller in the short Neighbors (post-production), Young Egghead in Egghead & Twinkie (post-production), Brian in Caroltyn (completed),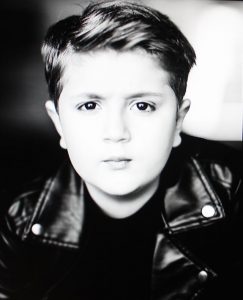 Eddie in Playing Through (2022), Tyler in the TV series Saving Little Z (2022), Rudy in Those Who Walk Away (2022), Henry in the television movie The Christmas Thief (2021), Robert in the short film BANG (2021), Bryson in the short Gotha (2021), Jacob in Apollyon – The Black Awakening (2021), Fair Kid in The Conjuring: The Devil Made Me Do It (2021), the characters of Wyatt and Vance in the TV series Dark Echoes (Infatuation (2021), Universal Lust Parts 1 & 2 (2021)), Young Jesus in the TV movie The Chronicles of Jesus (2021), Young Steve in the short film 115 Grains (2021), Noah in Christmas Comes Home (2020),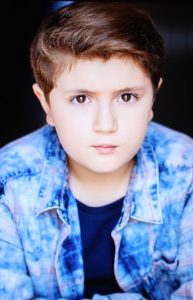 Oscar Williams in the short One Last Time (2020), Playground Kid in The One and Only Ivan (2020), Jacob in the short film Just My Luck (2020), Jeremy in Always with You (2020), Baby in Life on a Park Bench (2020), Jacob Lecroy in the short Father Rock (2019), Little Boy in the short Curse of the Luk Krok (2019), Tied Up in the short film Torment (2019), Johnny in the short Grown Boy (2019), Bryson in the short This Big! (2019), Jake in the short film Men A Pause (2019), Young Jesse Roberts in the short film A Fork in the Road (2019), Cole in Triggered (2019), Grocery Boy in the short Shaken (2019), Trevor in the short film Sins of My Son (2019), Jake in the short Believe (2019), Young Will in the short Proxy (2019), Jonathan in the short film The Last Act (2019),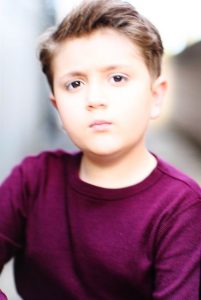 Son in the short film Peas (2018), Little Boy in a 2018 episode of Murder by Numbers (Monster Among Us), Young Joshua in the short film Ask God (2018), Kevin in the short No Wonder! (2018), Sebastian in Sebastian 2018 (2018), Aidan in the short Art of Sin (2018) and Ethan in the short film Ched Talks (2017).
May 7, 2022