January, 2017 T.G.I.M. musical guest Elijah Green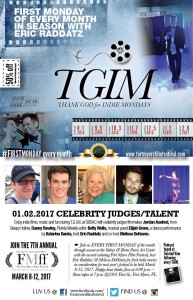 T.G.I.M. resume on Monday, January 2, and actor Betty Wells will join Jordan Axelrod and Danny Rawley on the panel of celebrity judges assembled by hosts Eric Raddatz and Melissa DeHaven. Elijah Green will perform as musical guest, and Melody Lane Performing Arts Center co-owner and director Katarina Danks will perform a dance routine.
Green wrote and performed the music and lyrics for the uplifting video that opens each T.G.I.M. It's a postive, feel-good rendition that has repeat cineastes looking forward to the night's screenings all day long. A gifted songwriter/musician, Green was recently covered on Fox for generously giving an original song to Goodwill Industries of Southwest Florida. A world-class talent, Green lives right here in town.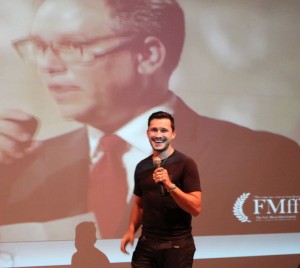 Doors open for cocktails at 6:00, with screenings beginning promptly at 7:00 p.m. T.G.I.M. gives you a bird's eye view of how the Fort Myers Film Festival views submissions and gives you a say in which submissions make it into the 7th Annual FMff. T.G.I.M. is brought to you in part by Riverside Realty, Capone's Pizza, Bennett's Fresh Roast Coffee, Florida Weekly, Higginson Tax & Accounting and Florida SouthWestern State College and j Bert Davis MD FACS.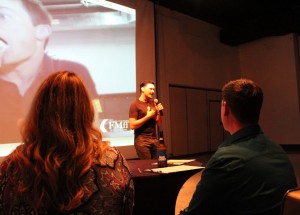 December 31, 2016.
Related Posts: