The Maestro's Mario Castelnuovo-Tedesco in the frame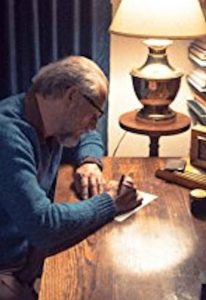 One of the musically-themed documentaries being screened at this year's Fort Myers Film Festival is Adam Cushman's The Maestro. It takes as its subject Jerry Herst, a budding film composer who moved to Hollywood after the Second World War to study with infamous master teacher Mario Castelnuovo-Tedesco.
Mario Castelnuovo-Tedesco was an Italian composer and teacher. In addition to Jerry Herst, he was a significant influence on major film composers Henry Mancini, Nelson Riddle, Herman Stein, Randy Newman and André Previn. Jerry Goldsmith, Marty Paich and John Williams were all his pupils. But his relationship to Hollywood was ambiguous as he attempted later in life to deny the influence that it had on his own work. He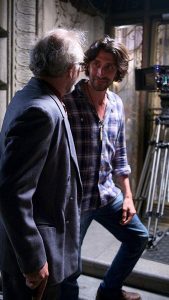 also believed that it was an essentially American art form, much as opera was European.
Castelnuovo-Tedesco's life was marred by antisemitism. His family traced their lineage to prominent Jewish bankers who lived in Florence since the expulsion of the Jews from Spain in 1492. As a new tide of anti-Semitism began sweeping across Europe in the wake of the Great Depression, he wrote a violin concerto (No. 2) to express his pride in in Jewish origins and the splendor of "past days." But it was not long before Italy's fascist government began targeting Jewish visual and performing artists. And just like that, Castelnuove-Tedesco was banned from the radio and performances of his work were cancelled.
In the face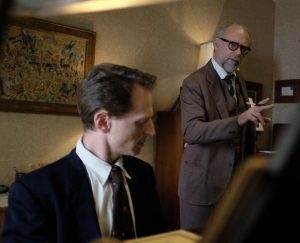 of racial laws imposed by Benito Mussolini in 1938, Castelnuovo-Tedesco decided he should leave Italy. He wrote to Arturo Toscanini, the former musical director of La Scala, who left Italy in 1933, explaining his plight, and Arturo Toscanini responded by promising to sponsor him as an immigrant in the United States. He fled Italy in 1939, shortly before the outbreak of World War II.
Like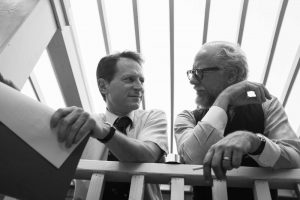 many artists who fled fascism, Mario Castelnuovo-Tedesco ended up in Hollywood. With the help of Jascha Heifetz, he landed a contract with Metro-Goldwyn-Mayer as a film composer. Over the next 15 years, he worked on scores for some 200 films there and at the other major film studios. Rita Hayworth hired him to write the music for The Loves of Carmen (1948), produced by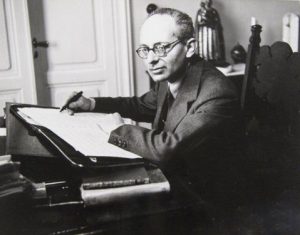 Hayworth for her Beckworth Productions and released by Columbia Pictures.
Today, many musicologists and film scholars believe that Castelnuovo-Tedesco actually composed more film music than he is credited with, and that he was often called upon to ghost-write film music for other composers who were under time constraints or had other difficulties completing their assignments.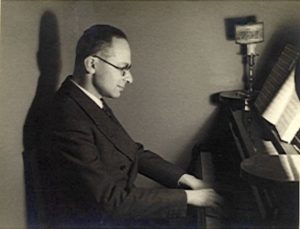 Castelnuovo-Tedesco was first introduced to the piano by his mother, and he composed his first pieces when he was just 9 years old. After completing a degree in piano in 1914, he began studying composition under renowned Italian composer Ildebrando Pizzetti and received a diploma in composition in 1918.
In 1926, Mario Castelnuovo-Tedesco premiered his opera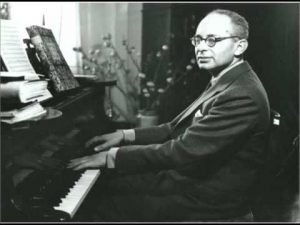 La Mandragola, based on a play by Niccolò Machiavelli. It was the first of his many works inspired by great literature, and which included interpretations of works by Aeschylus, Virgil, John Keats, William Wordsworth, Walt Whitman, Miguel de Cervantes, Federico García Lorca, and especially William Shakespeare. He also wrote for the guitar and became one of the foremost composers for the guitar in the 20th century.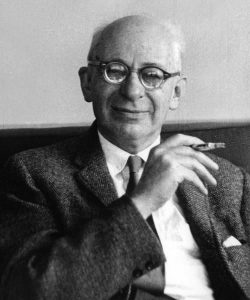 Mario Castelnuovo-Tedesco died in Beverly Hills, California at the age of 72.
February 27, 2018.
RELATED POSTS.