Latest on 'Bird's Eye' and Erin Beute as dog days of summer approach
Bird's Eye was among a host of exceptional short films that screened at this year's Fort Myers Film Festival. Written by and starring Erin Beute, this Skyra Studios' indie short has won a considerable number of awards both pre and post FMff, including Best Florida Film at Tally Shorts, Best Short Narrative at Bonita Springs International Film Festival, Best Florida Made Film at Fort Myers Beach International Film Festival, and the Enzian Femmeslam 2019. Bird's Eye will also screen this fall at the Central Florida Film Festival (Cenflo 2019).
Given the popular and critical acclaim the film has received, screenwriter Erin Beute has converted the script from a short into a feature, although the plotline and characterizations lend themselves to a television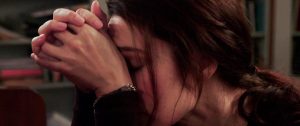 series as well.
But neither Beute nor fellow filmmaker Scott Poiley have been resting on Bird's Eye's laurels. Skrya Studio has new short film it plans to release in time for Halloween this October. It is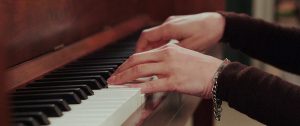 appropriately titled Shining.
And the made-for-TV Lifetime movie Patsy & Loretta is in post-production. Erin portrays June Carter in the film. She's starring with Megan Hilty (who was previously seen on Broadway in Wicked and 9 to 5: The Musical and on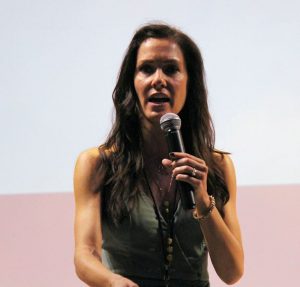 television in NBC's series Smash), who plays Patsy Cline, and Jessie Mueller (who won a Tony Award in 2014 for her portrayal of Carole King in Beautiful: The Carole King Musical and has also been seen on stage in recent productions of the musicals Carousel, Waitress, and On a Clear Day You Can See Forever), who plays Loretta Lynn.
But don't be lulled. Beute, director Scott Poiley and Skrya Studios have a lot of other projects under development. So viewers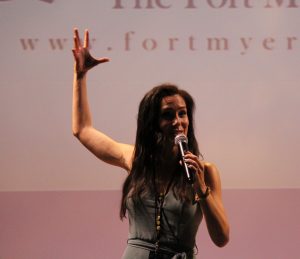 will be seeing more from this dynamic Orlando-based pairing.
July 27, 2019.
RELATED POSTS.