'Clue' play dates, times and synopsis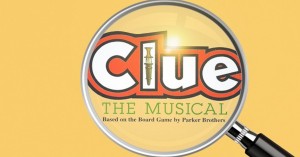 Play: Clue
Playwright:
Based on the Parker Brothers' Board Game.
Tagline: A fun-filled family musical that brings the internationally popular game CLUE to life.
Synopsis: The internationally popular game is now a fun filled musical which brings the world's best known suspects to life and invites the audience to help solve the mystery of who killed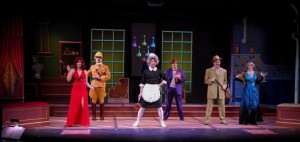 Mr. Boddy. Was it Mrs. Peacock, Professor Plum, Miss Scarlet, Colonel Mustard, Mrs. White or Mr. Green – and in what room and with what weapon? The audience receives forms to help these six quirky characters deduce the solution from clues given throughout the fun-filled evening. There are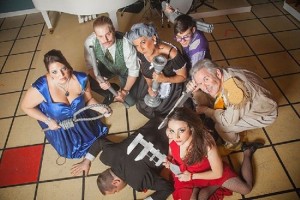 216 possible solutions, and only one hard-nosed female detective is qualified to unravel the merry mayhem. Clue, thee Musical combines comic antics, witty lyrics and a beguiling score that carries the investigation from room to room. Even after the culprit confesses, a surprise twist delights the audience. This colorful crowd pleaser was devised by the authors of Murder at Rutherford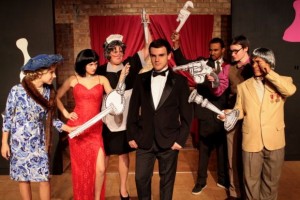 House and other popular interactive entertainments.
Play dates and times:
Matinees (11:45 a.m. lunch with showtime at 1:15 p.m.) are May 18, 20, 24 and 28 and June 1, 3, 7, 11, 15, 18, 21, 22 and 24
Twilights (5:30 p.m. dinner with showtime at 7:00 p.m.) are Sunday, May 21 and 28 and June 11 and 18
Evenings (5:30 p.m. dinner with showtime at 7:30 p.m.) are May 18, 19, 20, 24, 25, 26, 27 and 31 and June 1, 2, 3, 7, 8, 9, 10, 14, 15, 16, 17, 21, 22, 23 and 24
Director: TBA
Cast: TBA
Reviews:
"Makes good moves…The creators have found the clue." –Baltimore Sun
"Superb! Terrific! Excellent! Fun!" –Herald Gazette
"Has guts…along with its intrigue, 'colorful' suspects and deadly weapons." –Chicago Sun Times
"A show for the whole family. A real good time!" –City Paper
Ticket Info:
Broadway Palm Friday & Saturday Evening Tickets:  $65
Broadway Palm Evening Tickets:  $60
Broadway Palm Matinee Tickets: $55
For more information or to order tickets, please visit http://www.broadwaypalm.com/box-office/general-info/.