'Importance of Being Earnest' play dates, times and ticket info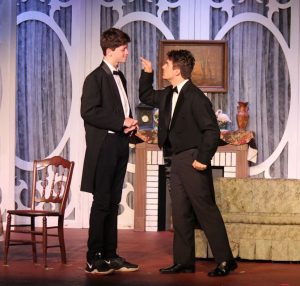 Play:  The Importance of Being Earnest
CPT CANCELLED ENTIRE RUN OF SHOW AFTER CAST MEMBER EXPOSED TO COVID-19.
Playwright:  Oscar Wilde
Synopsis: Oscar Wilde's wildly entertaining comedy sparkles with dazzling wordplay and hilariously unlikely situations. This "trivial comedy for serious people" features two carefree bachelors, Jack and Algernon, each with a carefully hidden double life.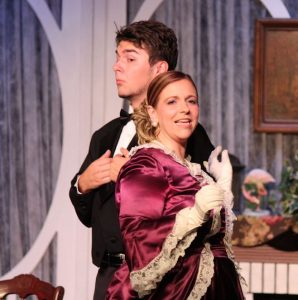 But when Algernon discovers that Jack has been posing as a man named Ernest to escape to the city, he promptly travels to Jack's country estate to pose as the fictional figure himself! Silliness ensues with whimsical ingénues, jealous fiancées, indomitable dowagers, and the most famous handbag in theatre history. Last seen on stage at Cultural Park in as part of our 2016 Season, these characters come to life with new laughter style that will delight our audiences once more in this truly timeless classic.
Director:  Gwen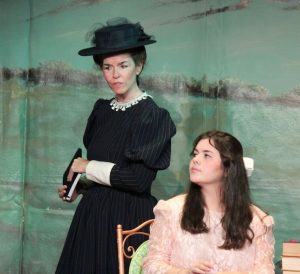 Salata
Stage Manager:  Aimee Naughton
Cast:
Jack Worthing- Javen Fischer
Algernon Moncrieff – Owen Atkins
Gwendolen Fairfax- Cassie Sampson
Cecily Cardew- Destiny Spoor
Lady Bracknell- Greg Wojciechowski
Miss Prism- Kieran Strosser
Chasuble- Patrick McGurk
Lane/Merriman- Ed Smith
Footman- Emmanuel Tojanci
Maid Gladys- Annika Milhous
Maid Ethel- Emma Kane
Costumes:  Laurie Strum
Makeup: Chantelle Kareem Bloise-Elmahmoudi
Play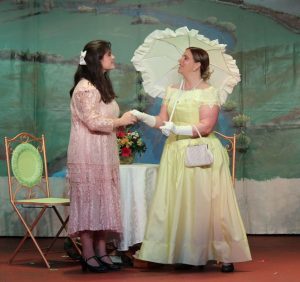 Dates and Times:  CPT CANCELLED THE ENTIRE RUN OF THIS SHOW AFTER A CAST MEMBER CONTRACTED COVID-19.
Tickets:  Adults $22; seniors $19, students $16; and children under 12 years of age $10. Please call the box office at 239-772-5862 or visit culturalparktheater.com.
Place:  Cultural Park Theater, 528 Cultural Park Boulevard, Cape Coral, FL 33990.
November 4, 2020; revised November 13, 2020.