Division of Cultural Affairs grant enables playwright to bring in artists and performers for '3'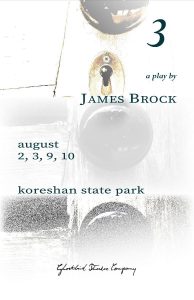 Ghostbird Theatre Company will perform actor/playwright Jim Brock's new play, 3, August 2-10. The storyline centers around three incarcerated women, Mun, Cal and Alea. Brock does not tell us their crimes or sentences. But we do hear their confessions, their stories and songs, and their prayers. One of them – the lucky one – will get to wear the impossible dress. With Art Hall at Koreshan State Park in Estero providing a mystical backdrop, 3 is an evening of song and uncanny puppetry that will compel you to regard the prisons of your own making.
3 has been made possible by an Individual Artist Grant from the Florida Division of Cultural Affairs, and the matching $25,000 grant is being used to offset some of the play's production costs and to pay other contributing artists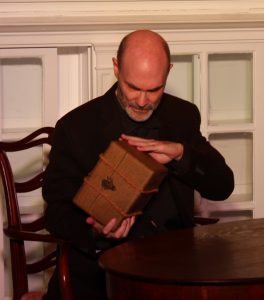 and performers. One of those contributors is Ghostbird co-founder Brittney Brady (photo 3), who will serve as guest resident director for the play. Brady was Ghostbird's Producing Artistic Director for five years before leaving for the West Coast to pursue her MFA. She has just completed her second year in the prestigious MFA Directing Program at CalArts in Los Angeles.
"It's an opportunity to work with some of my favorite artists, to return home, and to see how I am continuing to grow," says Brady, who is looking forward to the summer production.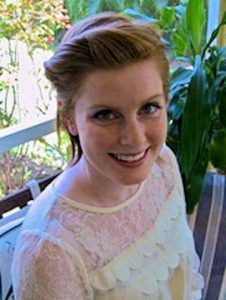 "The play is lyrical, political, and ritualistic, and I am excited to see what we can build in Art Hall at Koreshan."
Brock notes that the grant enables him to bring in other local artists and performers, including clothing designer and visual artist Mariapia Malerba (photo 3).
"Mariapia is such a gifted collaborative artist, and the grant makes it possible for her to contribute to the project as well," says Brock.
The play will feature other local actors and musicians, and it will include original and traditional songs.
While Ghostbird has produced two other plays at Koreshan State Park, 3 is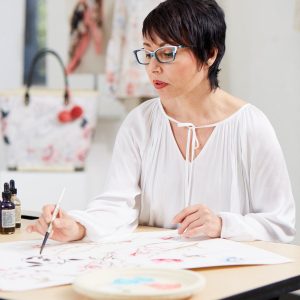 not a play specifically about the Koreshan Unity Community. "My play explores how three women contend with state punishment, a patriarchal 'correction' that is witnessed and supported by the community," says Brock. "The play considers how we internalize those corrections and how we lose our humanity along the way."
Known for producing site-specific plays, Ghostbird Theatre Partners were last at Koreshan State Park for ORBS!, a play that postulated Cyrus Reed Teed's final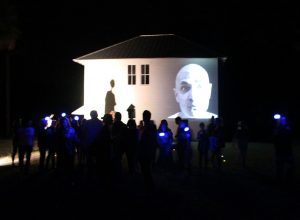 fevered vision of a clean electric world for a new Adam and Eve – one to replace the utopia he'd hoped to establish at and through the Koreshan Unity Community.
"There is something powerful having the play at Koreshan, a place of order and watchfulness, but it could occur anywhere, anytime."
Brock is among 18 individual artists statewide to receive this recognition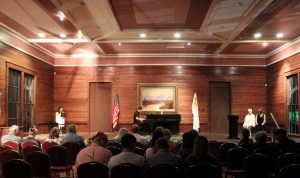 and support, and this is the second time he has received a Florida Division of Cultural Affairs grant for his playwriting.
For his creative writing, he has also received grants from the National Endowment for the Arts, the Alex Haley Foundation, and the American Academy of Poets.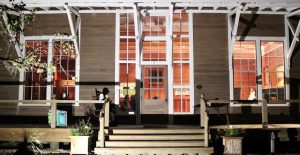 He has published four books of poetry, and he is a professor of English at Florida Gulf Coast University.
Tickets for the play are available through Ghostbird Theatre Company via its website: GhostbirdTheatreCompany.org.
July 4, 2019.