Spotlight on 'Everyone on this Train' inspiration and Oregon poet Shaindel Beers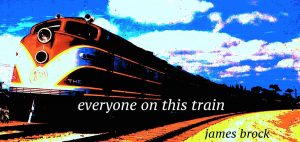 In January, Ghostbird Theatre Company will perform an original play by James Brock at a brand new site – the Collaboratory on Jackson Street that serves as home to the Southwest Florida Community Foundation. Consisting of a series of loosely knit vignettes that revolve around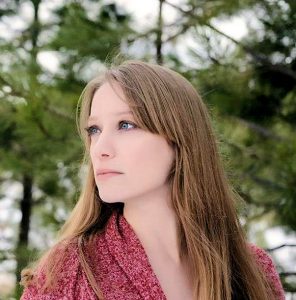 locomotives and train stations, Everyone on this Train was inspired by a poem written by Shaindel Beers, who currently works as an English instructor at Blue Mountain Community College in the town of Pendleton in East Oregon's high desert, where she feels most settled.
Beers has three books to her credit. Her first full-length poetry collection is A Brief History of Time. It was released by Salt Publishing in 2009. She released her second collection, The Children's War and Other Poems, in 2013. Her most recent collection,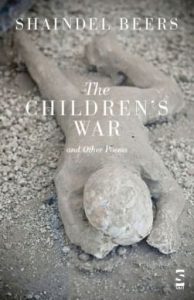 Secure Your Own Mask, won the White Pine Poetry Prize for 2017.
The poem that served as Jim Brock's inspiration for Everyone on this Train comes from The Children's War and Other Poems. Titled "After a Photo of a Chechen Girl on a Train," the poem describes the carefully-constructed cover story that a blue-eyed 4-year-old must learn in an effort to convince Polish border guards in the town of Terespol to let them enter the European Union. The stakes are high. If she or her mom betrays the slightest discrepancy or prevarication, they'll be turned back, along with the other hundred or so Chechens who attempt to flee the repressive rule of Ramzan Kadyrov daily along the Eastern Route through Belarus.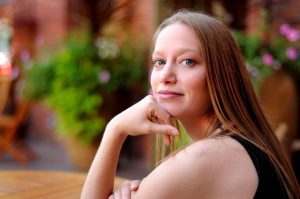 Beers was raised in Argos, Indiana, a town of 2,000 people. She studied literature at Huntingdon College in Montgomery, Alabama and the University of Chicago before going on to earn her MFA in Creative Writing (Poetry) at Vermont College of Fine Arts. She has won numerous awards and received considerable recognition, which you can find here.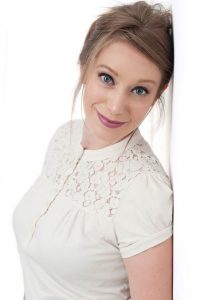 Brock is obviously a fan of Beers, taking delight in her sensitivity, effortless use of words on the written page and for the permission she gave him to use her poem as a trigger for Everyone on this Train. He strongly encourages everyone to buy her books.
December 31, 2018.
RELATED POSTS.