Kinley Gomez tests her mettle in Lab's 24-Hour Screenwriting Challenge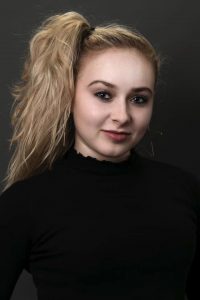 Kinley Gomez has set her sights on film. While she's primarily interested in the medium as an actor, she's also spent some time as an ersatz screenwriter. In fact, the Canterbury School senior was among a handful of talented applicants who participated over this past summer in the University of Southern California's vaunted advanced summer screenwriting program (which went virtual due to COVID-19). So what better way to hone her skills and test her mettle than participate in Lab Theater's 24-Hour Screenwriting Challenge? So tonight, she's ensconced at home hammering out a screenplay for 5-8 minute one-shot film that will screen tomorrow night beginning at 8:00 p.m. The catch – she has just 10 hours to produce the script!
Beyond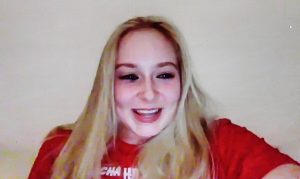 the confines of this year's Challenge, Kinley aspires to write – and perform in – comedic movies in the tradition of those written by and starring the likes of Judd Apatow (Girls (2012), Knocked Up (2007), The 40-Year-Old Virgin (2005)), Adam Sandler (The Ridiculous 6 (2015), Grown Ups 2 (2013), Jack and Jill (2011),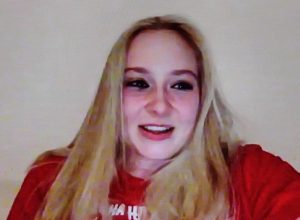 Grown Ups (2010), The Waterboy (1998), Happy Gilmore (1996), Billy Madison (1995)), Will Ferrell (Step Brothers (2008), Talladega Nights: The Ballad of Ricky Bobby (2006), Anchorman: The Legend of Ron Burgundy (2004), A Night at the Roxbury (1998) and Steve Martin (The Pink Panther (2006), The Pink Panther 2 (2009), The Jerk Too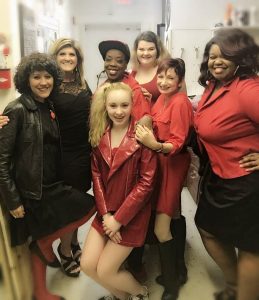 (1984), Dead Men Don't Wear Plaid (1982), The Jerk (1979)).
"While I love and admire Amy Poehler, Tina Fey and Kristen Wiig, I really enjoy the male comedians more, and I'm absolutely obsessed with Judd Apatow, Will Ferrell and Steve Martin," Kinley professes. "They inspire me. I watch old SNL sketches constantly and study their comedic timing. And interviews [they've given] to see how they respond to awkward questions. I watch a lot of Judd Apatow and Steve Martin because all the films they do are similar, so I study them because they provide a template."
If you've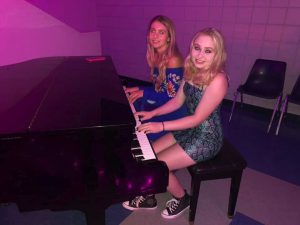 seen KG perform at Lab Theater, you might not associate her with comedy, but her family, friends and classmates affectionately refer to her as "the funny one." Even her teachers joke about Kinley flying them up to New York once she lands a gig on Saturday Night Live.
The theme for this year's Challenge might seem to lend itself more to drama than comedy. Apparently, there's a crime that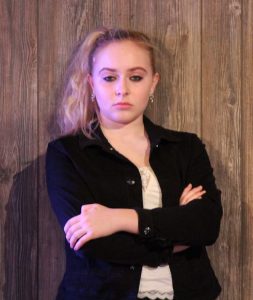 must be solved. But Gomez is tremendously talented, so nothing's beyond the realm of possibility where she's concerned – as evidenced by the fact that she chose a rubber chicken as the prop she must incorporate into her screenplay.
While for Kinley, participating in this year's 24-Hour Screenwriting Challenge may be more about gaining experience and putting new skills to use, Gomez is a keen competitor who definitely likes to win. And you can help her do just that because the winner of this year's Challenge will be the highest grossing film. You see, this year's Challenge is a fundraiser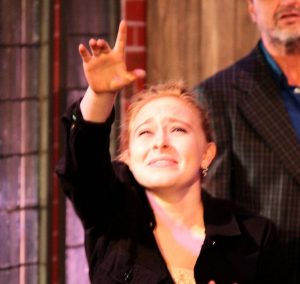 as well as a competition. In order to view the films, you'll need to make a donation (in any amount) to Lab Theater. So Kinley's hoping you'll watch her film over and over again … and that you'll generously reward her effort to take the next step on her foray into the realm of filmmaking.
Go here for more on how Kinley's set her sights on film.
And here for her stage credits and other accomplishments.
November 20, 2020.