Lab embarks on hybrid theater-film model as Season 12 gets under way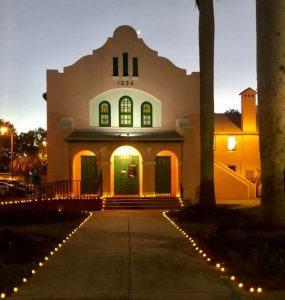 With no end to the pandemic in sight and Broadway closed until after the first of the year, area theaters are having to come up with new ideas to meet their overwhelming desire to produce and actors' overwhelming need to perform and creatively respond to our fast-changing world. In this vein, Laboratory Theater of Florida has embarked upon a hybrid theater-film model.
After experimenting with a number of Zoom productions, Lab has shifted to a format that entails filming a small cast of actors as they perform a theatrical show. The format is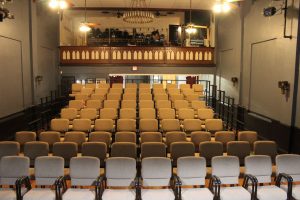 premised on four supporting pillars that may provide a template for the way in which theater is performed for the foreseeable future.
The model's first pillar involves adopting a strict pandemic protocol that not only imposes a high level of in-theater safety precautions, but requires the entire cast,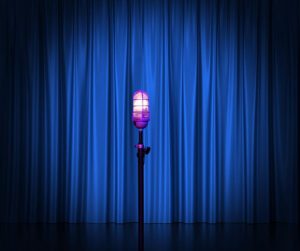 crew and Lab team to quarantine so that they do not become exposed to the virus during the course of rehearsals and the culminating performance. Rehearsals will be conducted primarily via Zoom or on an individual in-theater basis. So will most scenes.  Not only will the number of people on stage and in the frame be limited, but so will the overall number of people who are in the theater given the increased risk of infection that is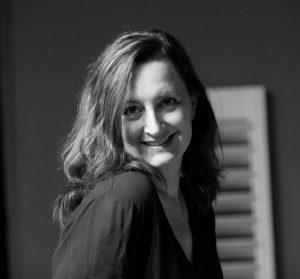 attendant on breathing recirculated air. (Often overlooked in COVID discussions is the proven fact that coronavirus doesn't just build up in recirculated air; air conditioning duct work and air handlers remove moisture from the air and infuse aerosolized virus particles with extra lift so that they are carried farther and stay aloft longer than outdoors.)
The second leg in the hybrid format involves show selection. In a COVID-interrupted world, there may be a huge demand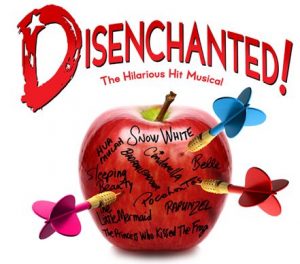 for one and two actor shows like John Logan's I'll Eat You Last: A Chat with Sue Mengers (produced by Lab in July of 2015 with Bonnie Knapp in the role of talent agent Sue Mengers) and EM Lewis' The Gun Show (last performed locally at Theatre Conspiracy at the Alliance with Miguel Cintron on stage by his lonesome). There are also plays that string together a series of monologues in which but a single actor is on stage at any given point in time (think The Vagina Monologues (performed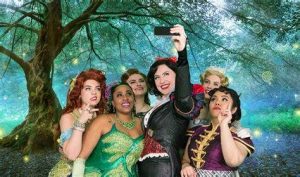 just last year at Lab under the direction of Stephanie Davis) or Jeffrey Hatcher's Murderers (produced by Theatre Conspiracy in September of 2018 with Rob Green, Shelley Sanders and Carolyn England as the homicidal heteroclites). But shows like these may not translate well to a filmed format because of their lack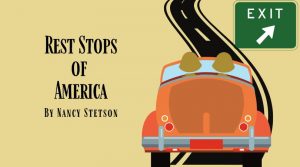 of action and interpersonal interplay. So Lab will seek out shows that involve a larger overall cast size but can be staged or choreographed in such a way that allows only a couple or three actors to be on stage together at any given point in time.
This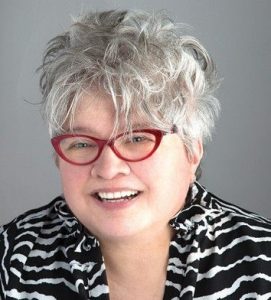 will place an even greater premium on imaginative, out-of-the-box direction and choreography. That part of the equation is in good hands, with Annette Trossbach directing three on next season's first four shows and Cantrella Canady occupying the director's chair for another.
The third foundational column of this new hybrid film-theater model is, of course, in the filming itself. Of utmost importance in this aspect is creating and maintaining a sharp line of demarcation between making a film and filming a live theater production. Whereas
motion pictures are typified by moving shots that follow the actors as they move about the set and close-ups that zoom in on an actor's eyes, mouth and facial features, traditional live theater features a head-on, full-frontal perspective in which the actors and action is viewed exclusively from a fixed point in the proscenium. But an audience member can pivot their head and follow the action unfolding on stage with their eyes. The lens of a stationary camera has no peripheral vision and doesn't follow what's happening on stage the way the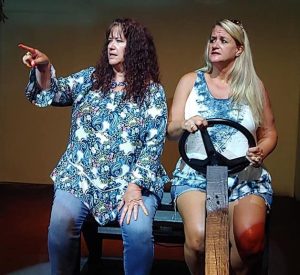 human eye does. It only reveals whatever falls within the four corners of the viewfinder or frame. To compensate for this rigidity, multiple cameras and multiple takes are required, which places a premium on editing all of the pieces together to produce smooth, cohesive, seamless segments and scenes which accentuate and augment the interaction, chemistry and energy exchanged by the actors in a way that's conspicuously lacking in Zoom productions of staged readings.
This part of the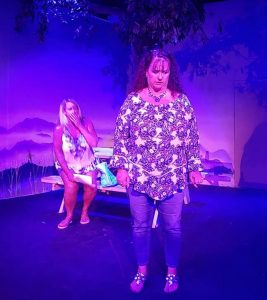 equation is also in excellent hands, with Jonathan Johnson handling lights and sound and Paula Sisk providing the camera work and film editing.
No matter how talented the direction, action, camera work and film editing, this yeoman effort is all for naught if people fail to tune in to the finished product. This requires more than mere promotion. It requires a marketing and publicity campaign that inculcates a desire to view what remains, in essence, a substitute for the live-theater experience. One way Lab Theater will attempt to do this is by offering the filmed production on three separate days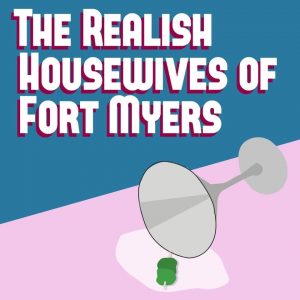 spaced out over three consecutive weekends – an opening on Friday evening followed by a Saturday night screening eight days later and concluding with a Sunday afternoon matinee eight days after that. This will give viewers and reviewers the chance to talk up the show among friends and on social media and see it again a week or two later. This will also afford people a range of viewing options similar to those offered by the theater.
The spaced out viewing dates are likely to deliver added benefits.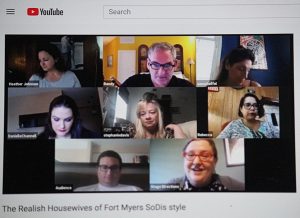 For example, they will give The Lab, its cast and crew and  Lab's loyal patrons the opportunity to organize watch parties, home deliveries from their favorite pre-theater restaurants and apres-theater discussions via social media, cell phones, or easy-access VoIP platforms such as WhatsApp, Google Hangouts, Viber, WebEx, Jami, Talky and WeChat. Lab might even offer Q&As with cast, crew and directors via Zoom to amp up the hype.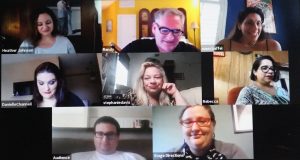 At this juncture, Lab Theater has four projects in the hopper.
First up will be the stay-at-home version of Disenchanted: A New Musical Comedy, scheduled for 8:00 p.m. on Friday, September 18, 8:00 p.m. on Saturday, September 26 and closing at 2:00 p.m. on Sunday, October 4.
Following Disenchanted is Florida Weekly theater critic Nancy Stetson's first foray into playwriting, Rest Stops of America, a beautiful glimpse into the lives of two sisters as told through their annual road trips. Rest Stops will air at 8:00 p.m. on Friday, October 9, 8:00 p.m. on Saturday, October 17 and close at 2:00 p.m. on Sunday, November 7.
Looking for some mischief on Hooligan's Night? Lab's third filmed theater production is reunites Tim Sneffen and Kate James' Realish Housewives of Fort Myers, which represents Cantrella Canady's directorial debut. Save these dates: October 30 and November 7 at 8:00 p.m. and Sunday, November 15 at 2:00 p.m.
And just in time for Christmas is the scandalously irreverent The Eight: Reindeer Monologues, which details the reactions of Santa's esteemed sleigh-pullers when Vixen levels allegations of sexual assault and harassment against the not so saintly St. Nick. Lab Theater patrons fondly recall when this poignant comedy was last performed with the incomparable Dena Galyean playing the part of Vixen and Kate Dirrigl as Dancer, Patrick Day as Comet, Mike Dinko as Dasher, James Robinson as Donner, Kathy Grey as Blitzen, Matt DeNoncour as Cupid, Dale Hoover as Hollywood and Holly Hagan pouring stiff drinks. This one's set to open at 8:00 p.m. on Friday, November 27, with subsequent shows airing at 8:00 p.m. on Saturday, December 5 and 2:00 p.m. on Sunday, December 13.
So save the dates and start making pre and post-viewing plans now. The possibilities are endless. The stakes are high. Not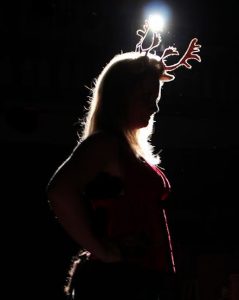 just for Lab and other theaters that are searching for revenue streams that will enable them to remain financially viable, but for actors and playwrights looking for outlets for their creative output and theater-goers desperate for the intellectual and emotional stimulation that only live theater can provide.
August 3, 2020.