'Killer Joe' play dates, times and ticket information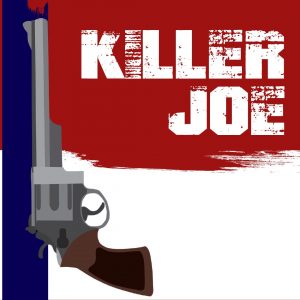 Play:  Killer Joe
Playwright: Tracy Letts
Genre:  Southern American Gothic dark comedy
Synopsis:  Killer Joe is an early play by award-winning playwright Tracy Letts. It tells the story of a young drug dealer named Chris who finds himself in desperate need of some cash. He and his father Ansel come up with the idea to murder Chris' mother for her life insurance policy. They hire part-time hitman Joe Cooper to do the job, but complications arise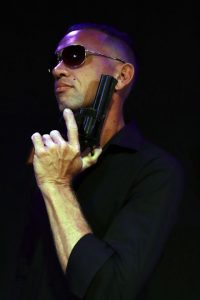 when Joe insists on being paid in advance. Because the two men obviously can't pay him before they receive their own dividends, Joe decides to accept Chris' strange and childlike sister Dottie as "retainer" until his money comes through.
What the Critics Said:
"Set in Dallas, Killer Joe revels in its white trash stereotypes, and gives you permission to do the same; it's pulp fiction which has it both ways, deriving humor from dirty realism. It's slick. It's well constructed. It knows exactly where it's going." – New York Daily News.
Director:  Nykkie Rizley
Cast: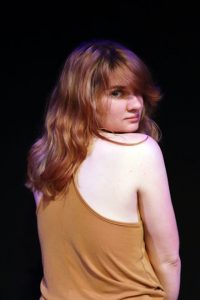 Joe (a detective who moonlights as a killer for hire):  Justin Larsche
Chris:  Steven Coe
Dottie (who's not as innocent or naïve as she may at first appear):  Adrial McCloud
Sharla:  Heather Johnson
Ansel:  Ryan Adair
Play Dates and Times:
January 20, 21 & 22, 27, 28 & 29, February 3, 4 & 5 at 8:00 p.m.
January 23, 30 at 2:00 p.m.
Tickets: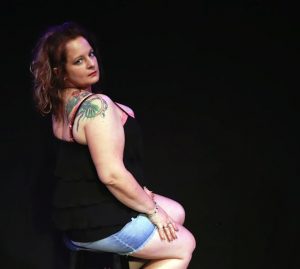 Tickets are $30 each or $10 for students with valid student IDs.  There are two half-priced previews on January 10th and 11th, and there is a Thursday night special ticket price of $25 each for adults. For tickets, please call the box office at 239.218.0481 or go online at www.laboratorytheaterflorida.com. If your party has four or more members that wish to sit together, please call the box office for manual seating accommodations.
Caution: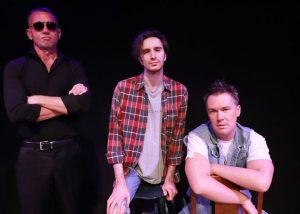 Adult language, sexual situations, gunshots, smoking, nudity. Only those 18+ will be admitted.
COVID Protocols and Restrictions:  Lab Theater imposes stringent COVID protocols on the cast and crew of this production that are designed to protect cast, crew and patrons from infection. While patrons are not asked to provide either proof of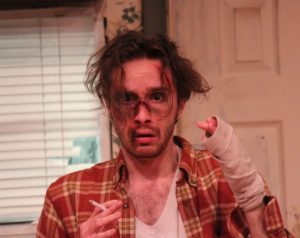 vaccination or a negative COVID test, properly-worn masks are required on all patrons for their entire stay at the theater.  There will be no refunds for patrons asked to leave for refusing to honor our mask requirement.
Information: For more information, please telephone 239.218.0481.
Location:  Laboratory Theater of Florida, 1634 Woodford Ave, Fort Myers, FL 33901.
December 17, 2021.