Lab's production of Shakespeare's 'Tempest' nothing short of magical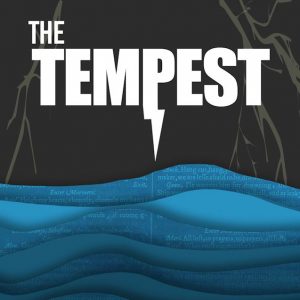 The Laboratory Theater of Florida will present William Shakespeare's The Tempest from November 5 to 20, with two half-priced preview nights on November 3rd and 4th.
Shakespeare's classic comedy about betrayal and family will lead you on a magical journey. Trapped on an island by a jealous sibling and aided by a variety of spirits, Prospero plans to avenge his banishment and provide for his daughter, Miranda.
Don't be put off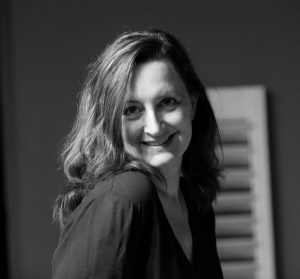 by the fact that this is Shakespeare. "For people who have preconceived notions about the stuffiness of Shakespeare, there's nothing stuffy about this production," Lab Theater Artistic Director Annette Trossbach is quick to point out. "The play's about magic."
In fact, The Tempest is often described as the the Bard's most magical play. Beyond plot points and themes, even the language that Shakespeare uses in the play is eloquently magical.
The Lab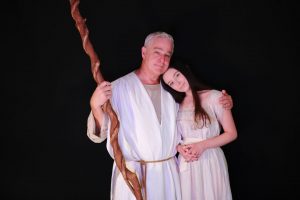 doesn't just acknowledge this aspect of the play. It embraces it by creating a magical setting through the use of special lighting and projection. Then it amplifies the volume by adding mysterious music, mystical sound effects and imaginative costumes, particularly for the half-fish half-man monster, Caliban, and Ariel and her fairies. And don't worry. Shakespeare doesn't keep you waiting for the manifestation of conjury.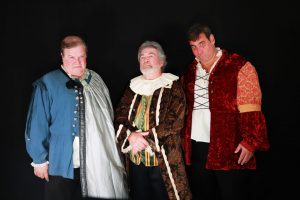 The Tempest opens with a demonstration of the supernatural powers that Prospero brings to bear in order to shipwreck his brother and direct the machinations of everyone on his tiny island.
John McKerrow plays Prospero and Isabel Isenhower takes on the role of Miranda.
"I am beyond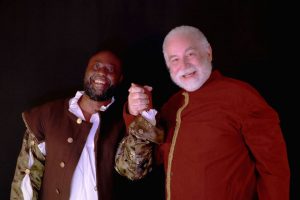 delighted to be able to work with a star of stage and screen, John McKerrow, as Prospero in this production of William Shakespeare's classic, The Tempest," says , who abridged the play for Lab Theater. "Our incredible cast of storytellers invites you to the magical world of Prospero's island, full of strange sounds and spirits coming and going. With costumes by Kaci Davis,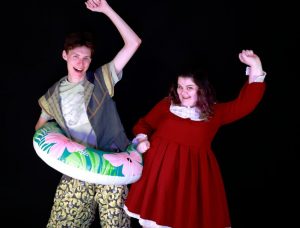 sound design by Jonathan Johnson, and lighting design by Steven Michael Kennedy, our magical world will both charm and delight."
Rounding out the cast are Esther Obain (Ariel), Justin Larsche (Caliban), Art Keen (Alonso), Todd Lyman (Antonio), Jack Weld (Sebastian), Kagan Vann (Ferdinand), Renee Freeman (Gonzala), Robert Barner (Adrian/Boatswain), Ken Bryant (Fransicso/Master),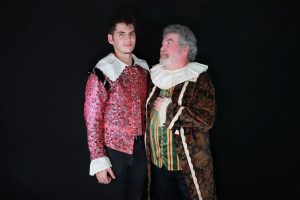 Daniel Sabiston (Trinculo), Amanda Collins (Stephanie/Juno), Beth Garner (Ceres/Mariner), Samadhi Salazar (Iris/Fairy), Jayden Davis (Fairy), Zach Hendra (Sprite) and Lorelei Davis (Fairy).
Go here for play dates, times and ticket information.
October 18, 2021.