Lab's '55 and Over' shines light on 'severely burdened' seniors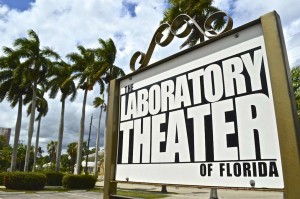 According to the 2014 Census, 11.4 of the 43.1 million Americans who lease their apartments or homes spend more than half their income on rent. Nearly 2 million are seniors who have no savings and no income except for Social Security. Often, they're forced to choose between paying their rent and utilities or buying groceries and medicine. Lab Theater of Florida shines a light on these and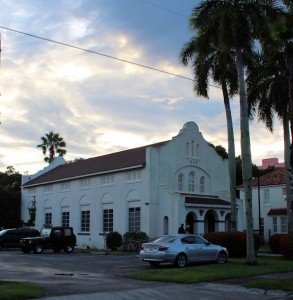 related issues in a hilarious new comedy opening for a limited run on May 26.
Meet Moe. He's 75, living on Social Security and has been evicted from his apartment in the Tidewater Housing Cooperative because he didn't have enough money left over after a bit of food and his expensive heart medication to pay his rent. His next-door neighbor takes pity on him and allows Moe to sleep on the couch. If that's not bad enough, Moe's 30-year-old grandson, Bobby, decides to pay grandpa an unannounced visit with his 17-year-old girlfriend, Ariella, in tow. Her age is the least of Bobby's problems. Ariella's is pregnant and ready to deliver any day. On top of that, Bobby and Ariella are also homeless, plus the co-op does not allow anyone under the age of 55 to stay at Tidewater.
You won't know until the very end which if any of these characters will still be together.
55 and Over comes from the vivid imagination of local writer Zalman Velvel. Lab Theater audiences thoroughly enjoyed Velvel's last offering, The Second Book of Ruth, which centered around a non-Jewish woman who visits an Orthodox Jewish rabbi for conversion classes so that she can remarry her first husband. Like Book of Ruth, 55 and Over is a work-in-progress by the prolific amateur playwright, who wrote two award-winning plays, Honeymoon in Hell and The Unemployment Line, which were performed Off-Off-Broadway.
Playing the role of Moe will be Dave Yudowitz (The Last Days of Judas Iscariot, The Diary of Anne Frank, Standing on Ceremony: The Gay Marriage Plays). 55 and Over also stars Holly Hagan (Sirens, Stage Kiss and Twelfth Night), Mike Dinko (Play On!, An Empty Plate in the Cafe du Grand Boeuf), Todd Fleck (Cat on a Hot Tin Roof, Glengarry Glen Ross, House of Yes), and Cindy Hile who makes her Lab Theater debut.
Stella Ruiz directs.
The production will have a limited, 3-performance run, so reserve your seats immediately.
May 12, 2017
RELATED POSTS.